Natural, Realistic Retouching in Photoshop: Photoshop CC
Start To Finish Retouching Example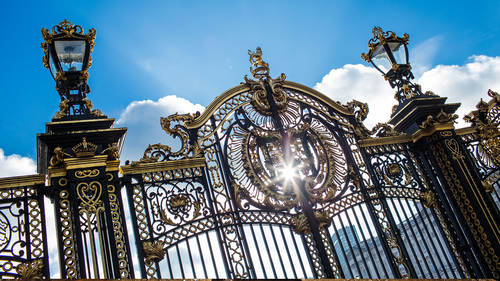 Natural, Realistic Retouching in Photoshop: Photoshop CC
Start To Finish Retouching Example
Lesson Info
Start To Finish Retouching Example
Let's talk about some things that we want to do to this photo specifically and how those convey accomplished. So the first thing that I want to do with the photograph, I'm gonna zoom in. So that's command option zero. I'm a zoom into 100%. I'm looking at her face. I'm in a first deal with, like, obvious things. You know, little things that I want to get rid of, like the blemishes. I'm just going to go in and get rid of that blemish. This one and I am using the healing brush tool. I'm using it in content, aware. So it's looking at the content around it and its determining what that's gonna look like based on the content that's around it. So I'm just going through and doing a little bit of editing on the obvious things. Now, a word. If you are going to be on Lee printing this. How many weddings raise your hand if you shoot weddings, weddings, weddings? What if you shoot portrait's portrait's portrait's portrait landscape, landscape travel stuff like that? Events So like political events,...
charity events, stuff like that. Okay, so most of you other than my landscape folks you guys can spend as much time as you want because you only work on, like one photo here and there. So do whatever you want, all right, you can do whatever you want, but anybody who's doing an event or a wedding designed the album before you edit the photos. Because if the photo is on Lee going to be two inches square, you don't have to retouch it because you won't see the blemishes unless there's like a big hunk and one like right here, like just a mountain, right? So you don't need to edit photo. The only ones you need to edit are the ones that are full page to buy threes for by sixes. Don't need editing. In fact, if you just add a little light room grain on the top of everything, most photos don't need to be added until they get above like an eight by 10. And so if you'll design and you know this image is going above and eight by 10 that's when you add it. In this case, I only have to edit the little the bigger blemishes because the smaller blemishes they're not gonna be seen because she's small. Look how small she is. If I go back to the full size, she's pretty small back there. So I don't necessarily need to work on her minute, Lee because she will never be seen that way. Okay, so I'm gonna zoom in. I'm just gonna work on the things that I must work on, and then I'm going to do something that I, um I love to dio, which is I love to go into the stamp. So the stamp tool and in the stamp tool, I like to, um, do at about 30% opacity, about 50% flow. And then there's a mode up here, right here. And that mode allows you to choose between lighten, darkened, normal dissolve, luminosity, all sorts of stuff. But if you choose, lighten, Then when you come into here, see how this is a pretty dark cheek and I want to lighten it up. I could just simply grab on. So I choose the skin tone here and click on it, and then I just kind of spray over the top of it and see how it just softened up that So I just grab on and do a little bit of softening, and now her cheek is not so seriously dark. And I'll do the same thing over here. Just grab onto this, grab here and go like this. And the thing that lightning is doing is it's on Lee Lightning. So if it runs across something that's dark, it'll lighten it up. But if it runs across something that's lighter than what it is, it won't do anything won't even touch it. So it's an incredible tool. Same thing is true for Do you see how our noses really shiny? It's too bright. So if I go here and go up to darken now, it won't dark in anything unless it's lighter than what it is. And so now if I just choose the appropriate tone, appropriate skin tone for her. So I'm just gonna grab this one right here, and I'm gonna go up here and it's darkening up. That knows, click a little bit here, but it's not going to. It's not going to go over the top of something that's dark. So watch Aiken go over the nose and it doesn't do anything to that part of the nose because it's on Lee darkening things that are lighter than whatever tone you've just chosen. And so it allows you to soften up. This is really helpful when you're dealing with, like, skin, uh, like people with shiny skin. And then you get, like, this, like, shiny blip right here because the flash hits it or whatever, you can grab that and just tone it down. You take the skin over here, paste it over the top of their, and it will Onley paste itself where the skin is lighter than the current skin that you chose, and if you do it a 30% you get a pretty good soft version of it. So I'm gonna take the dark, and I'm still going to go a little bit more on her nose, her nose fairly bright. But see how I've got that knows under control now, um, and now I'm gonna go back into the lighten version of it because that side of her nose needs to be lightened up. So I'm just going to kind of go through there and grab that just a little bit. It's just soften up that darkness on that side. Another thing that I like to do and that now there's the difference. You see that big difference, right? Okay, so now the other thing that you can do is if you run into Oh, I also like to do it right here, below the below the lip. That always gets really dark. And so I'll take it and just just brighten it up just a little bit. So that's not so dark. All right, because sometimes it starts to look like a little Fu Manchu much mustache, you know? And we don't want her to have a Fu Manchu. Okay, so now I'm good with that. If I like it, I just simply command e it. And now they are together. And that's what she looks like. Okay, Now, let's talk about shapes. So if we need to work on the shape of this dress and kind of tighten it up a little bit so that it's not as as big on her, I'm gonna go back in and we're gonna go over here to see that right there. See, that's just like the dress is just frumpy that in that location. So what I'm gonna do is I'm gonna go in, and I'm gonna use the selection tool, and it's important that I only use a lasso tool. I'm not super accurate. Too many people get so accurate in Photoshop and they spend hours being super accurate with their selections, and it doesn't really matter. So again, I want to make a copy of this. So I just made about background copy, and then I'm gonna go in, and I'm gonna select the area that I want to work on. And I'm just drawing inside of her, um, sleeve because I don't want her sleeve involved in what we're doing. So then I'm gonna come around here and give myself a wide berth there. Come back to her sleeve, so that's is accurate as I need to be. Now I'm going to go up into the filter and I'm gonna goto liquefy. And now I've got the area, see how its mast out. So it's not gonna grab from her arm when I'm doing this work. And I'm just gonna size this down, and I'm using this little pusher tool here that just kind of warps things around, and I'm just gonna grab this and move that in and move this lump in and move this lump right here in See that? So I'm moving all the lumps in, and then I'm moving other lumps out so that they all kind of work, So that's not a There's no front. Be Look on it. Now, See that? So I kind of want to get this down a little bit more, so I'm just gonna see I'm working with that. They're now that's a nice, smooth curve. Doesn't look like it's all wrinkly and whatever. So I'm gonna hit, OK? And now I can see the difference just by hitting Command Z back and forth. Does that look better? All right, so then I'm gonna go over to this side and I'm just gonna take I want this shape to be better because it's so such a big coat that we lose her chest. So I'm just going to come in like this, and I'm just gonna grab a section and you may wonder why I'm grabbing sections like this. The reason I grab sections is if you if you just take the entire photograph into the liquefy, it gets really slow. If you have, like, a laptop or something, that's not a super powerful computer. So this only brings in that section. So it's not a slow and I'm just gonna grab this area right here, and I'm just gonna bring it in just a little bit so that that becomes a little bit tighter. And there we go and hit, OK, and then you can see how much that does to just kind of separate out and make it look a little bit more like a tight dress, like it's actually following her curves. Okay, so I can I could work on that all day long. I could play around with it, but I don't want to spend too much time on it because time is money. Okay, so those are some of the things that I might do, something that has now come out inside a photo shop that will help immensely. A lot of people is this. So if I want to go into filter and in tow, liquefy now, I can go to the facial aware. So if you just click on this little face looking thing here, noticed that when you come into here, there's a face and there's an eye and there's a mouth and there's a nose, so it's identified the face. And so now I can play with the eyes of the face. So if I zoom in here, I can say, Well, I want her eyes to be just a little bit bigger CEO See, It's doing both at the same time. Or I could say I want them to just be a little bit wider or I want them to be open just a little bit more. See how she's opening her eyes just a little bit so I can work on those. If her mouth needs just a little bit of tweaking, I could grab onto that mouth and I can spread it out. I can give her a little bit full or lip on the bottom. Okay, so I mean and it's just automatically assessing this all of this stuff. But the thing I like the most about it is that you can come down here to the face shape and you can play with the jawline. Look at that. So that's really quite nice. So I can play with that jawline so that she has, like, a thinner jawline. If I like and I don't want to go crazy with it, I just want to give a little bit more, especially if you're shooting down on, you know, from down up, sometimes the jaws bigger than it actually is. So just go in and bring the jawline back down. Eso Those are things that you can do as well And just play with this. So go and get a face and just start messing with it and you'll be amazed at what you can do and then tone it back. All right, good. Are is when you go to the edge and you go beyond the edge because you can't find the edge until you've gone beyond it and then you dial it back, right? So don't go crazy with things like this. These air tools that are available to you. But look at the difference. See that versus that? It's nice, but I didn't I didn't change who she waas. I just kind of made it look like I wasn't shooting down below her as much. Okay, so once I'm happy with everything that I've done Command E. And then I could go into do my burning and dodging. And when I do my burning and dodging, usually I do that in light room. But if I'm already in photo shop, Aiken certainly do my burning and dodging here. So I'm going, Teoh do my burning and dodging on that grey layer so that it's its own layer. Because a lot of the times I go crazy with the burning and dodging. And so I'm I'm burning in here to get rid of some of this interest, this interest here. But then when I'm done, I realize I've gone too far. So then it's just a matter of taking the capacity back on anything that I've done so that I get the right amount of opacity on it. All right, So once I'm done with everything and I like everything, if I don't think I'm ever going to come back to this, then I can just go by the way, I need to go back into button mode and I can just go back to my little buttons here and I'm just going to choose flatten. And now the whole images flattened, ready to go back toe light room. I could leave it as layers to, So if you want to go be able to come back to things, leave it his layers and save it. And then when I hit W command W. I'm saving and it asks me, Do I want to say this? Yes, and when I do, it's going to take me back in tow, light room and, um, inside of light room. Now I've got that photo shop file ready to go then is when I go in and crop, and that's when I also add migraine. A word on cropping. Do not crop in light air in photo shop. The only time you should crop in photo shop is if you need to do. There's a new feature called Content Aware Cropping that will actually add sky if you need to turn the thing around and you lose like a corner and you don't have enough sky there, and that's totally viable. But otherwise, don't crop inside of Photoshopped because you want to have all of the information in your entire crop. Wait till you get back the light room and then crop it that way. You always have the original crop available to you. Even if you do a four by five or four by four or something like that, then you can always reset that crop and get a four by six out of it rather than cropping. So never crop in a photo shop always crop in light room.
Class Description
So you know how to use Adobe® Photoshop
®
, but are you overusing the program, creating unrealistic images and more importantly, wasting your time? Join Jared Platt, an industry post-production expert to learn how to use Adobe Photoshop
 efficiently to create beautiful and realistic retouched images.
Software Used: Adobe Photoshop CC 2015

Reviews
I really enjoy Jared's practical, matter-of-fact teaching style, and I learned a lot in this class about using Lightroom for the majority of edits, and reserving Photoshop for just those edits that can't be done in LR or aren't efficient in LR. He also reiterated the importance of "keeping it natural", particularly with regard to portraits. Very useful course !
Jared is a great presenter. Gets you to think about both your photographic objective as well as the steps to get there. Good hints on both Photoshop retouching and use of Lightroom as part of the process.