Use Photoshop Actions to Simplify Your Edit
Jared Platt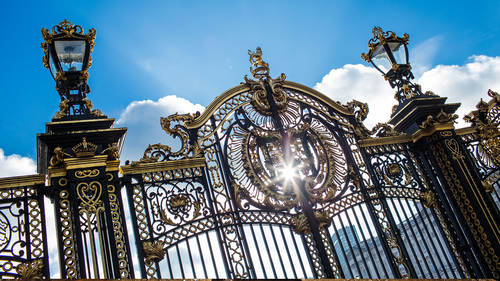 Use Photoshop Actions to Simplify Your Edit
Jared Platt
Lesson Info
6. Use Photoshop Actions to Simplify Your Edit
Lesson Info
Use Photoshop Actions to Simplify Your Edit
most people in this day and age that use actions by their actions because actions air like little programs that do all sorts of crazy stuff. And if you find an action that you love like, for instance, Kevin Cambodia makes great actions and they do all sorts of crazy stuff that I couldn't comprehend in a lifetime. And so you did by those. And then you click on him and they compute things and they look at things and the analyze your photograph, and then they do stuff, and then they make it look a certain way, and they do so in a fairly organized way. And so it's very useful. Um, but what I'm gonna teach you today is how to deal with those things you do all the time that Kevin Comodo doesn't do. Okay, it's things that you need to dio. So you need to understand how to make an action so that, you know, every time I come into a photo shop, I tend to make a burn dodge layer and a curve, and of this and that, so you need to understand how to make that faster so that instead of doing all of tha...
t every time you simply go up to your actions area and you see how I've got one that says Standard file prep. I just click on it. And now all of those things have been made. So actions are very useful for very dumb little things that you do all the time. That's what they originally they did this for, so that you could get it done quickly. Um, so you'll notice that it created a burned dodge layer for me. It created a standard s curve for me. So if I then want to go in and work on the curve, I just double click the curve and there's my curve and I can play with that curve. Or if I decide, you know what I did that I don't need that because I did it in photos. I've just turn it off. Just turn off that little eyeball and then I don't use that on that particular photograph. And if you have 15 things that you do almost all the time and you need all those 15 things, then go ahead and add them all at the same time. And if there's one that you sometimes use and sometimes don't you just turn it off before you start working on your image. So let's talk about actions and making those actions right now so that we have a good idea of how it's done. And I'm not gonna go into a lot of detail because it can. You could learn it on your own. But I need you to understand how it's done. Once you understand kind of the basic idea, you should be able to get it. All it is is just a matter of recording your steps. And so we're gonna highlight these and delete Um Oh, see, how adds a background copy to Why did I had a background copy in my prep? Because I want to be able to retouch one copy and the bottom copy is there just in case I either mess up or I want to scale back to the original. So sometimes you like, for instance, those people that over skin smooth, you could do your skin smoothing. And then when you're done, you could look at it and bring a friend in and say, Does she look really? Or does she look like a doll? And when they say, Oh, she looks creepy. Then you could just take your slider, your opacity, slider on that right here on that layer and just grab it and drag it down to, like, 40%. And she'll no longer look creepy. She'll look riel, even though you've done all that skin smoothing to her. So every time you're gonna do something drastic to something, you want to make a background copy, first work on the background, copy. And then when you're done, you can highlight both of these. The two that you want toe merge together. And if you hit the command and the E key, it will merge those two layers that are highlighted together. And then you can keep working and do whatever you want to dio. But any time you're going to do something, make a copy of it. First work on the copy, and then when you're satisfied and you've spot checked it, make sure that everything works out. Then you can just merge those back together if you don't care to do it again, like if you don't need to be able to go back in time. All right, so let's talk about then these actions Now I've got it in but mode, I'm gonna go into non button mode so that you can see the actual action and I'm gonna hit the record button and the record button is going to record. Hold on. I need to make a new one first. Otherwise, I was going to record on this one, So I'm gonna make a new action, and I'm gonna call it file prep Um, seal for creative life and I can give it a color. And that's in that button mode to call out colors. So if you use something all the time, you know, maybe make it orange and hit record. So now it's creating a new action, but it's recording, and this is where you need to know what you're gonna dio. So you would kind of walk it through in your mind and figure it out first. And then after that, you'd say, OK, well, I know the first thing I need to do is grab the background and I need to copy it and make a background copy. So it just said I'm going to duplicate the layer. Then I also know that on top of that, I'm going to create a curve layer, and I'm going to add a standard s curve that I like. So there, I've got my s curve. Now, see, that's there. And then I know that I'm gonna make a burn dodge layer. So in order to make that burned dodge layer, I'm going to go into the, uh, the menu here and say, I want a new layer. And when I make the new layer, I'm gonna tell it that I want to um Let's call this burn Dodge, right? And I'm gonna turn it until it's I wanted to be a soft light layer. There we go. Soft light layer, and it's going to have an option to fill that thing with neutral gray 50% gray. I'm gonna click on that option, and then I hit, OK, and now I've got to burn Dodge Layer ready for me. And if that's all that I need to do to my files, I don't do anything else to him. Then I just hit stop and I've made my prep. So now everything that I do can just have that prep in it, and it just puts it in, Okay, Once I've done that I'm gonna grab this guy and I'm gonna move them up towards the top way up at the top way. Keep Go on, Keep Aereo. So, Stanley, a standard file prep And then I've got file, perhaps seal, same thing. But now when I go back to my button mode, there it is. There's my standard file prep. And there's that file perhaps Seal ready to go if I click on it. If I take all of these and trash him so that we're back to the original If I click on this one, that's all of my file prep ready to go. So if there's anything that you do on a regular basis, make sure that you make an action for it because that's going to be useful to you Not only while you're in a photo shop, but it will also be useful to light room. So let me show you how that works. So inside of light room, I can actually command photo shop with a light. I can command photo shop with a photo shop action through light room. So let me show you how that works. I'm going to go into the file prep cl and I'm gonna right, I'm gonna go to that one action there, and I want to make a droplet out of this. All right, So your actions, um, are right here so you can see all these action stuff here, but there's if you go to file, automate, create droplet. So it's kind of in a weird place on the other side of photo shop. It's file automate, create droplet. When I create the droplet, I'm going to have to do some pretty serious thinking at this point. But first, I'm gonna choose where I want to save the droplet. Now where I want to save the droplet is a very convoluted, weird place. So I'm just going to save it to the desktop right now because it's easier to find later. So I'll find the place that needs to go later. If you know where it goes, go ahead and put it there now. But I'm gonna show you where it goes later because it's it's kind of buried deep in your system, especially if you're on a PC. There's no way you're finding it without a little help. Okay, so we're gonna put on the desktop and we're gonna call this file prep CL, and I'm gonna save, and now it's gonna put it on the desktop. But first I have to tell it some things. So the first thing is, it's in the workflow action set and it's called Filed. I'm choosing one of my presets. So I'm just gonna choose file, perhaps seal. And then I need to choose some things about that. So, like, for instance, if I include all sub folders, that means that if I dropped the folder with a bunch of different folders with a bunch of different images in different folders, it would do this this toe, all of them. All right, So that allows it to do multiple folders at one time. Um, if I want to suppress any file opening dialogue boxes or override open commands. So if I click on this, it's always going to give me this warning. Don't ever get rid of this because you have to read this probably every time you ever do this to remember what you're supposed to be doing because it's such a convoluted thing. So read it with me. This is when this option is on source files will be open from the source folder on Lee by open in action steps, right? If there's no open step, it's not going to do anything. So if there's an open command inside of your action, it will do that. It will follow that command rather than whatever it is you just told it to do. So I'm gonna turn it off because we don't want we're not. We don't have an open command interaction. We just want to do a certain things. And then we want saving close. If we suppress file open dialog warnings, that's if so, If I set like 1000 files to be going inside of inaction and then I leave and one of them has a glitch and it opens and then there's a boat and it's asking me to do something. And then I come back two hours later and only two files have been done. I may be really upset, so I don't want that to happen. So I just say to suppress that, go ahead and suppress the color profile warnings to so that nothing stops this thing from happening. Um, and then if it stops for heirs, it's going to do the same thing. So I'm just gonna log those heirs to a file and then I'm just gonna pop that onto the desktop. And so now it's just gonna save any errors to the desktop so that it can say, Hey, these five files did you know something is wrong with him? OK, then the destination is just gonna be save and close. That's it. And again, if I override the save as command, it's going to do what's in the file itself. So in the action itself has to have a save, as if the save as isn't there, it's not gonna do anything. So don't do an override save as unless this is The reason you would use this is that there's some kind of a saving close action that happens like, for instance, on a tiff file. If you save a tiff file, it asks you like what you're compression method is whether it's a PC or a Mac version, so that you want a save as inside of the action and tell it what you want to do with those. So if you're going to use tiffs, then just say, put a save as action command inside of that action. All right? But we're just gonna do saving close, and we're gonna hit, okay? And it has saved, uh, see that that is a droplet. If I were to drag a photo onto that droplet or a folder onto that droplet, it would run that action and it would save all of those layers, and then it would save the file and close it. So it just opens the file, runs your action, closes it, that's it. Now, the reason we want this and we want to put it in a very specific place, we go toe light room, goto preferences. And then we go to the preset, um, area, and we go to this little thing called show light room presets folder. When I click on it, it opens a folder that's buried deep down inside of your computer. And inside of that is a light room folder where all of your presets are. But one of the places that you will find there is and export actions folder. You see that? And look what it has a bunch of droplets. So now if I hide light room and I grabbed this action, this droplet and bring it into their It will now be available for me inside a photo shop. So now, instead of opening up every single photo that when I go to photo shop and pushing on my action and then working on it, if I'm going to work on, say, 30 files, I can tell it. You know what? I'm gonna work on these 30 files. Why don't you go ahead and export these files and do this action to them all, which could include your whatever skins moving you're doing or whatever you know, Cambodia action you're doing to create some crazy black and white or whatever it is you're doing. You can do that while you're not looking at it and it will open it up. It will run it through all of the commands inside of the action. And then it will close it and save it and put it back inside a light room for you so that when you come back, you just simply go on, Open up the photo shop document, right. Click it, open it, edit the original, and you'll see all those layers work on it. Close it that way. You're not waiting because you know how long it took for us, toe when I just hit command E There was a bit of time that I waited for that Photoshopped document to open, but that same amount of time if I just I'm looking at the final edited file, which is what this is. If I just hit command E and original, it will just it opens immediately. See that? So it's much faster toe open up a photo shop document just straight out of light room than it is to make a photo shop documenting the light room. So when I'm working on, say, albums for weddings, I don't wanna wait for things to open it. So I just simply take all of the files that I'm gonna work on in photo shop. And I tell light room to make the Photoshopped documents, run the prep, work on it, and then save it back again in tow, light room. And then when I'm ready, I'll come back and just open them up whenever and it's really fast. Okay, So does everybody understand that? Is it clear enough? OK, so use actions as much as possible because you don't want to be doing things over and over and over again. Just like in light room. We use presets. We use actions inside of Photoshopped.
Ratings and Reviews
I really enjoy Jared's practical, matter-of-fact teaching style, and I learned a lot in this class about using Lightroom for the majority of edits, and reserving Photoshop for just those edits that can't be done in LR or aren't efficient in LR. He also reiterated the importance of "keeping it natural", particularly with regard to portraits. Very useful course !
Jared is a great presenter. Gets you to think about both your photographic objective as well as the steps to get there. Good hints on both Photoshop retouching and use of Lightroom as part of the process.
Student Work