Retouch Menu
John Greengo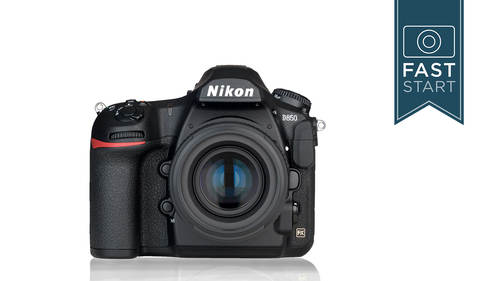 Retouch Menu
John Greengo
Lesson Info
17. Retouch Menu
Edit your photos before they leave the camera with the retouch menu. Learn how to convert a RAW file to an edited JPEG without a computer.
Lesson Info
Retouch Menu
Our final menu... We're not gonna spend a lot of time in here. Our final menu is the RETOUCH MENU, and this allows us to go in and adjust images after we've shot them. This is kind of like Photoshop in the camera. Now, most of this stuff not a big deal, not really that important, but there is kind of a new thing that we can do in here and that is the RAW processing. So, if you shoot a RAW image and you want to adjust it and output a JPEG so that you have something to work with right here and now because let's just say you don't happen to have your computer with you right now, you can do that right there in the camera. So, let's go ahead and take a look at the back of my camera and let's see if we can... First off, let's just shoot a RAW image, because I don't think I've even been shooting in RAW images, at least for today, for right now. And so what I'm gonna do is Image Quality norm, I'm gonna make sure I'm shooting RAW, and I'm gonna go into Live View so you guys can see what I'm doi...
ng, and let's zoom in on our subject here and... Focus there is about right, and I'm in manual exposure and I want to see what my actual exposure is going to be, so let's adjust my exposure down. Let's just say I accidentally shoot this one stop underexposed. And actually, let me get my focus point in the center of the frame there, that's the way to do it, and I'm gonna take my picture one stop underexposed. All right, let's play this image back, and so now my picture is just a little on the dark side. So, what I can do is I can come in to my RETOUCH MENU, which is right there, and did I... Okay, so now I've got something turned on where it's not allowing me to do it. I was in Live View, wasn't allowing me to do it. So, now under NEF (RAW) processing I'm gonna go to the right and I'm gonna select an image and that's just the last image I shot, so I'm gonna hit Set. Set, and then I'm gonna hit Okay, gotta follow my own instructions, and now I can go in and I can do a bunch of different things with it. So, what type of file do I want to make? Well, I want to make a fine quality JPEG. Remember I had it set on RAW, and I could change the white balance if I want. Exposure compensation, let's say I want to brighten this image up, so I'm gonna take this RAW image and I'm gonna make it one stop brighter. There we go, I think that looks a little bit better. Now, you could go through and make as many other changes on here as you want, but I'm gonna come down here under Execute and I am gonna press the center button on that and it is gonna take a new image, and so now, if I can see my information properly, it says a fine quality image down here, and here's the original RAW image. So, now I have a new copy of my RAW image adjusted the way I want it to. Now, granted there are many more complex things that you can go in and do with your images, but that's kind of the basics on how to take a RAW image, adjust it a little bit right in camera so that you have immediate use of that particular image. So, once you get in here you can select your particular image, you can select a group of images. You can even go by date or selecting by card. Which cards do you want to work on, which dates do you want to look at, so you can really filter through a lot of information. And then you can choose which slot you're using as well. And then you can choose which destination. Where do you want that image to go? If you have two cards on there, maybe you're pulling images off of one card and you're sending your new, processed image to another card. And so that's what's, I think, a very valuable feature here in the RETOUCH MENU. After that, there's gonna be a number of other options, which as I mentioned before, it's kind of Photoshop light in the camera, allows you to do a number of quick image adjustments without having to get onto a computer. I think you're much better off working on a computer. You have a much bigger screen, you have much better controls, but if you need to do it in camera you can now do it in camera with this camera.
Class Materials
Nikon_D850_Recommended_Settings.pdf
Ratings and Reviews
Excellent class. Very fast paced which I loved. I have had my D850 for a few months and thought I had it all figured out. I learned some awesome tips and tricks that I am eager to start using. Thanks John:-)
This is a great class with an exceptional instructor, and I learned so much about my new D850 camera! I especially appreciated the opportunity to follow along at a perfect pace with the instructor while being hands-on with my camera. The content was understandable, logical and enjoyable. This is my first class through CreativeLive -- thank you!
82 yrs old. Been an avid photographers since 5 yrs old. Read and listened to all types of photo teachers. Greengo is the best of all. Every so called photographer can still learn from a master on the D850. Fantastic camera and fantastic teacher.
Student Work