Now I Lay Me Down to Sleep
How NILMDTS Began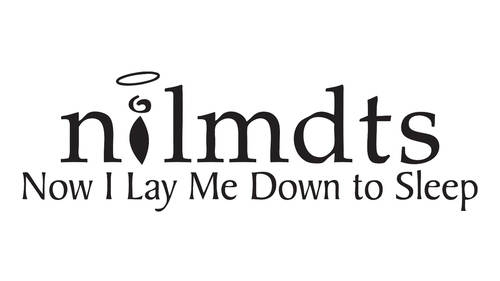 Now I Lay Me Down to Sleep
How NILMDTS Began
Lesson Info
How NILMDTS Began
All right, We're going to just jump right in. We've got a great day planned ahead of us. First of all, we want to welcome everybody, especially our in studio audience. You make this a lot easier for us, so we're very grateful to be here. Um, we also of course, want to think creativelive and all of the people who have come together to make this happen. This is something that is really important to us. And we feel like this is giving us, ah, global voice, which is something we have not really had. Although our growth is really remarkable, considering where we started. This is something that we know that your reach is so far. And in addition to providing this opportunity for photographers, their families, there are all kinds of people out there that just want to learn what we are and how it works. So we're very, very grateful to be here. Do you want to introduce myself again? My name is Sandy Push and I have a studio in Littleton, Colorado, and it also want toe introduce somebody very spe...
cial. This is Cheryl Haggard and Cheryl and I met in and the intersection was very unique. It was something that I don't think either of us could have ever imagined happening. Originally, I have a portrait studio in Colorado and my workings in the hospital. And Cheryl actually found me through that venue and all that. You talk a little bit about that. Well, hi. I am Cheryl Haggard. I have four Children live in the mountains of Evergreen, Colorado. I met Sandy Putsch on February 10th of 2000 and five, and I'd like to go into a little detail about my story. First, my husband and I were delivering our fourth child, our second son at Presbyterian ST Luke's Hospital in Denver, Colorado. I had had pretty much an uneventful pregnancy. An awful theater protein test came back abnormal. I went ahead and had an AM neo. Everything came back normal in Miami. Oh, um, I had a supposed to have Ah, beautiful, healthy little baby boy growing inside of me. And we had already decided to name him attics. And on the fourth I was having a C section would be my first C section. He was in a breech presentation, and after my delivery, he was not breathing. The doctors were scrambling around that delivery room. There were people running in and out of that hospital room buzzers going off. And all of a sudden, you know, your worst fears have come true that you know Oh my gosh, something is wrong. We spent six days in that hospital not knowing what was wrong with Maddox. Test after test, Everything came back normal, and on the sixth day of his life, the doctor had come back to us and said, If you can't breathe, you can't live in. Maddox was unable to breathe on his own or move on his own. And my husband and I had always, you know, talked about what if something like this were to happen, what would we do? And there really wasn't a question of what we would dio. We took that doctor's words. You know, if you can't breathe, you can't live. And we had to make that most dreaded decision any parents new parents could ever have to make of having to remove their child from life Support's and up and down that and I see U hauls and the maternity home halls I had to pass by all these beautiful photographs every day to get down to the NICU. And they were beautiful, healthy babies with, you know, chubby cheeks and little butts. And, um, you know, the moms kissing him and and Nick you Also, there were just these beautiful portrait's hanging up of babies in their incubators or connected to their wires or breathing apparatus. And I'm thinking, I want photographs like this in our home. We specifically have kids, artwork, our kids, portrait's hanging that you won't find one landscape for one picture flower hanging on my wall. It's all about the kids. And I knew that I wanted Maddox right in the middle of all of that. And I've seen the name on bottom of what in the photographs. And it was Sandy put and we looked up in the phone book and my husband had. I had asked my husband to call her that night, and it was probably about noon when we made the first phone call. When we decided this was what we had to dio and my husband. It got ahold of the receptionist, and he had asked her if they could come out, do a portrait session for us and from hearing the story for my husband. Um, he said the receptionist said, I'm sorry, you know, saying he's not available. Kunis was a Friday or no, it was a Thursday. Could we do something this weekend? And my husband said no, This weekend will be too late and my husband was getting ready to hang up in the receptionist again. Here, say the way we wait, Wait, wait, wait. And she went back and got Sandy, and, um um, she had said that, OK, we'll be there tonight. And do you want to go into a little bit about that conversation from my side? I was in the middle of a session and my receptionist came and she interrupted me, which is very rare. I mean, it has to be pretty important. And she said that there was, Ah, father on the phone. He was pretty distraught there. His son was in the hospital and they had seen my work, and they really wanted to create these images. And of course, immediately my heart was touched by this and I had some plans with my Children that evening, and I knew I couldn't make it That evening. I had made some promises and, uh so I said, I can't go tonight But I had said, I'll come first. I'll come up five in the morning, Whatever they need, I'll be there. And she walked back up front and I followed her to the phone and she picked up the phone and had the conversation that she had with Cheryl's husband, Mike. And, um, as soon as he said that tomorrow would be too late, she covered the phone and she looked at me and she said, Tomorrow is gonna be too late And of course I looked at her and I said, OK, just tell him I'll be there tonight. And of course, I realized what that meant. It realized what she was saying is that this baby would not survive, and this was totally new to me. I had never had an experience like this. So, you know, at that point we got back on the phone and we told him that we would be there as quick as we could. And we started, you know, making plans to head there that evening. Yeah. So the rest of the afternoon was spent with my Children. My older Children. Um, I believe Chase was 12 at the time. Anna was and Natalie was just turning five. Would the rest of that day was spent bringing the kids up to the hospital. They had never been able to get into the I. C. U to see them. And so it was a lighting to meet their baby brother for the first time and say their hellos and then let them say their goodbyes for you know, the last time and you know it. You always think infant loss happens to somebody else. It's not gonna happen to me. I have three beautiful, healthy Children at home. And how how did this happen? And we had no answers until six months after his step. And that's another story. But I'll never forget Sandy walking into the hospital room for the very first time we were still in. And I see you when Maddox was on a portable respirator, and I remember this woman walking in and the pigtails and if you know, see that you know, pigtails or whatever trademarks. And I just remember you know, her introducing herself and, um looking at Maddox and telling me how beautiful he waas and and I remember it. So definitely because I, of course, was a nervous wreck. My third son had spent a lot of time in the hospital, so I was very familiar. And even walking into the Nikki was a little overwhelming for me. So I was just really nervous. And the difference? Waas I knew I had taken my baby home. And so when I walked in, I remember. In fact, we'll talk later about how to handle how to introduce yourself. Because I remember walking and being so nervous and talking to you and you said something to me and I turned to you. And I said What? My son was in the hospital for a long time and you looked up at me and you said, Well, is he okay? And all of a sudden I was just horrified because here I am talking about my son who survived. And I know you said you didn't remember that, but I just remember thinking, Why did you say that? Why would you even bring that up? I told you that he was okay. And then from there, you know we started. I think at that point you were definitely more emotional. I think Mike seemed to be the stronger of the two of you. I communicated a little more with him. A tous point. You could imagine a mother cradling her baby. These are the last few moments. So it was very an extremely emotional point. And I was aware of the fact that this was really your time. And so I really communicated a lot with Mike at that point. And then from there I think Mike was talking to me. We're probably gonna need some of these tissues over here to do. Well, they had moved this across the hall when Sandy got there. I remember Sandy and her. She had four for women with her. I know Aaron was one of them in Shen tell. And for the longest time, Hill and I always thought the tumor there with us. But I guess you had blood here, too. But they had moved this into this room, across the hall and during our stay in the hospital, Um, the Nikki. I remember saying this this room and some days there would be nothing on the door. And then other days, there would be a name on the door. And when we walked across to that room, there was that piece of paper with our last name, and I knew then that's what that room was four. And, um, we walked over into that little room and there was a little couch in a rocking chair and some lighting. And Sandy and her girls had kind of set up all their equipment in that room. And she came with this huge backdrop and her lights on stands. And I mean, everybody's carrying something over. Prepare to me. No, but I mean, it was just It was really surreal to me at that time. Um, we had a nurse in with us, and now Maddox was on a ah mobile unit, and the nurse was hand pumping the air into him. And I remember sitting in the rocking chair and, um, singing the started shooting us with Maddox, and he was wrapped in a blanket, had the tubes and wires, and my husband was in there. She had brought little black turtlenecks trust aware, and we had put those on, and you know, the images that you look at now they're just incredible. With the lighting and the backdrops and everything that she had done to prepare for us. And I just remember the camera clicking the lights flashing. Um, I was very emotional. I do remember that. Um, and I do remember she had her computer monitor sitting on the little sofa, and every so often I would see an image pop up on that screen, and I just kept thinking, Wow, wow, it's amazing. And from my side of it, when I went into me for the first time, Cheryl was very emotional at that time. These were her last moments with medics, and Mike was more composed at that time, and he pulled me aside. And he explained that they had seen my work in the hospital and that Cheryl really wanted these images of Maddox, that she wanted something professional, something that would, uh, you know, give her the ability to show and display him for the rest of their lives. And so one of the things he said he said, I have a favor to ask you, he said. Would you consider Cheryl? Obviously, we want to photograph Maddox now, but as you can see, he's covered with tubes and wires he really can't be moved. So Cheryl was wondering if you would consider waiting until photographing him now and then waiting and telematics passes away. And But we can remove all of the tubes and wires and then would you photograph him the way she really wants? Which is what she's seen on the hospital walls, the skin on skin, really giving her the opportunity to hold Maddox. And I can honestly say when that happened, it was like a wrecking ball went through me. I just was like, You know, I never heard of anything like that. And so of course, my head is thinking No, no, no, no, I can't do that. There's no way. And my heart is saying, How could you not do this? And so I remember looking at him and kind of nodding my head. I'm not even sure that I actually said Yes, I was a little in shock and I said, Okay, and so that was the agreement is that we would photograph Maddox before, and then we would wait until he passes away, passed away, and then we would photograph him after. And so, as Cheryl said, we were really over prepared. In fact, today we're gonna teach you how not to bring all of that and how it's actually not appropriate to do that. But at this time, it really was what I knew. And it was what I had to work with. So he had brought a black backdrop. I had brought the turtlenecks I was trying to. I knew what I had hanging in the hospital, and I wanted to emulate what they wanted before he even got there, and so we probably had a little too much. But I think it it really gave you that sense of, Ah, Riel portrait session of something really being done with the family. So So when we walked in the room, as Cheryl described when I walked in the room, Cheryl was in a rocking chair, which I had also used that room previously, all the images I had photographed in the Nick you that were hanging. I had photographed in that room. And so the same thing happened to me when I walked in that room and saw her name. All of a sudden, I looked around the room and realized that there was music and there were books about grieving, and this room was actually a place for parents to say goodbye to their Children. So the room really in my mind sort of shifted for me. And I walked in the room and I saw show with Maddox. And as she described, there was literally in all of those images with tubes and wires. There's a nurse kneeling at the floor that was actually breathing for him. So she was holding him and we started to photograph the session and we went, you know, and the hardest part for me was the panic of Oh my gosh, what do I do? How do I do it? So I started treating it like a regular session, but there was just this such a sense of urgency that I needed to get everything. So it was the full body and Cheryl and and hands and feet and face and the rings. And I mean, I tried to go through everything in a I remember my brain was racing. It kept saying, Don't forget anything. Don't forget anything because you're you know, and all the sudden when I was saying that all the simplest is incredibly overwhelming feeling of when you stop when you stop shooting this little boy, they're gonna take him off life support. And I was so afraid that I would forget something that I would leave something out. And so, you know, I tried to be as meticulous as I could and capture every single thing that I could. But there was a point where I also wanted to respect their time. I didn't want to drag it out. And so within that 25 minutes or so, there came a point where I knew that I was done and that I You know what? I remember looking at you and saying, OK, I'm done. But I just remember, like this Big Black her. I felt so guilty almost. I think at the time, I almost like it was my fault that now that I've done that, this situation is going to be done. And I just remember feeling so heavy, so heartbroken. But we stepped out of the room and we took our cameras in our gear, and the few of us stepped out of the room and we went into a waiting area, and we honestly didn't say a word During that time. We sat down. Not a single word was spoken during that. About 45 minutes. What? We waited outside, and you have to realize it was important for me to have the image is a Matics The way he was, the way that I knew him in hospital. Um, I had my own digital camera and I had taken it home and because I had been discharged from the hospital after, like the fourth day. So I had two nights when I was away from him and I would take my camera home. I would print out the images and, you know, Maddox was you know what? They had orange tape on his mouth, holding in his breathing. Too bad he was a little a little yellow where you could, um, where they had put IV's into him. He was very bruised, and it was important me to have those images. And I knew as a professional photographer that things could be done and tubes could be cropped out, which I'm so grateful you didn't crop up the tubes now, but it was just so important for me to be able to share those photos with family and friends, and I live in Denver, Colorado. All my family is back in Missouri and other states. So basically, it was just my mom that had flown out like she had with every other pregnancy to help me take care of a new board at my older Children. So nobody got to meet him. They did not allow my friends into the hospital room or anything. And it was just It was the point to where Mike and I, we didn't want anybody there. This was private. This was our time with him. And we chose not to have a memorial for Matics because basically, that night was our memorial to him with Sandy. And it was our way of honoring him and creating that legacy. And, you know, I think about it now. His photographs will be around for generations. Somebody will look at that photo someday and say, Who's that? And he's gonna have a name and he's gonna have a store. And, you know, it's an honor that, you know, you were there. But anyhow, after Sandy left the room, we knew he had to make that decision to remove him from his life support. And I remember the nurse given him extra doses of morphine and moving. It's breaking two ribs and I said I wanted him on my chest, their chest so I could hear my arm and we got on a little sofa. My husband and I, we held each other and we helped him and I remember praying and I remember the nurse coming in a couple times to check his heart beat and a little boy had a strong heart beat. It took about 45 minutes for him in the past and he never took a breath and it what? It was peaceful. It was. I was not very emotional. I think I was a little calm. Mike and I can. We were holding each other. We're holding methods. Titus and the final time that the nurse came in, it's that he has passed and we have to go back out and gets Andean about a couple minutes and she did it and Sandy in her crew came back in and at that point we were sitting there. Nobody was speaking and I remember the nurse coming around the corner because I looked at her face and she had been the one that was helping him breathe. And when she came out, I remember to seeing her face was so swollen from crying and it I was thought nurses have the coolest job in the whole world other than mine. And I have never seen a nurse in that condition. So I realized how hard hurt like that was. The first thing I thought is, Oh, my gosh, your job is so hard. And, um, I was so sad for her for a moment. And then, of course, I came. We grabbed our equipment and we headed back into the room, and at this point, totally different scenario. The first time I had seen Cheryl there, I'm sure it was still very visibly upset. And for whatever reason, when I walked in there in a second time, Cheryl was perfectly calm. I walked in and she was cradling Maddox and she had the most serene, soft, sweet face. And baby Maddox just look like a little sleeping baby. You absolutely would not have known anything other than the fact that he looked like he was sleeping in her arm so very quietly. We walked in and weigh started the session again and we started going through. It was almost identical. Repeat away what I had done before. Only this time there were no tubes. There were no wires. We could see his little mouth. We could really move him and touch him and really creates a very intimate portrait for Shell. And I remember this point. Cheryl, um, it was just Cheryl and Mike. I had asked her Ally said, Does your husband want to come in? And I saw him kind of shake his head. No. And, um, you know, So I was at that point, I wasn't gonna push any further. And Sandy was doing the I wanted those Madonna portrait's that I am singing where I was bare chested and he was naked and he's cradled in my arms and I mean, I think that is one of the most the most incredible photographs I have ever seen in my life. But I remember Sandy asking, you know, Mike, do you want to get back in for, you know, the final images? And he's like, No, and I looking at Mike and I'm like, might come back. It was like No, and and it's getting a little like I'm getting really uncomfortable here because I can tell. I mean, it's It's one of those things where Mike is now very visibly upset. I remember him sitting on their hands in his head and knees apart and just head down, and I started being more forced with him. I said, Mike, I want you to come back in and he's like, No, yeah, I don't know said no, like, now I'm feeling like, Oh, please get me out of this room And I do remember saying them to might these air getting me the last photographs you're going to be able to take with our son? And with that? I mean, it's a blur today, but literally stood up and it was It was a skin on skin. He stood up, He took his shirt off, He knelt down. And I realize, Oh my gosh, I have three seconds here because I knew he wasn't gonna make it so very quickly. We started snapping a few more images, and it was probably a very short series of images. He stood, he knelt down. He leaned in a few kisses, and then he completely fell apart. So he got up, walked out and that was it. I mean, but that was That was really towards the end of the session. And at that point, I knew I was done and we knew that we had completed what we came there to do. And it was really awkward because there's that point where you just want to keep going. You don't want this moment to end for this family. But I also knew that this was their private time. And so I remember turning to you and telling you that we were done and we started quietly collecting our things and Mike stood up and he said, How much does this cost? And of course I was totally shocked by this and I said nothing. Don't worry about it. And he pulled out a whole lot of money out of his hand, and he literally grabbed my hand and was like, Take it and put this chunk of KGO whether I say they're all one. Well, I just felt I was horrified. I said, No, no, no. When I pushed it back and he literally physically grabbed me and to take it, and I literally kind of pushed it back and said, Everybody out of this room or done, I can't take it. And I was totally in a paddock. I thought it was gonna have a heart attack right about that, because just the emotion. You can imagine the intensity of going through all of that with the family and we basically turn and we left and they didn't break down their equipment or anything in that room because that room was still ours. And they just they just pushed everything out in the hallway and shut the door. And it was just me and Mike again with Maddox and where I had had him on my chest before. I remember Mike says my turn, and he took Maddox and put him on his chest. And, you know, we probably stopped there for, you know, maybe 30 more minutes, and we went back into the nick You and you know, this is a story that I don't tell very often. I, you know, share it with other families and things. But when we walk back into that Nikki with Maddox, it's like we were foreign in that Nick, you everybody. It seemed to disappear except a aid that had come up and spoke with a very, very heavy accent. And when I would ask her something, I'd have to ask a couple times and I'd s for, you know, scissors to get clip of his hair Or you know, anything that I could do to take home with me of him. And, you know, they were great. I mean, I did get some hand molds and you know, the locket of his hair. And we took his blanket in all of this clothing home. I just remember wrapping him, bitten again in the hospital blanket and just setting him and that little that senate and walking out getting there was nobody toe export us out or is saying we're sorry. Oh, and that again, that's one of the hardest things we ever had to do was leave that a hospital without our son. And so for me, and I promise this will not be an emotional fest the whole time. You have some important things teaching here, but it is important to share this story because it teaches you not only about the foundation but the depth of what parents actually have to go through and photographers as well. It it There's no way to avoid the emotion. Here it happens. It does not. I think, for our volunteers, it's nowhere near is intense, usually because we have a good, solid foundation because we have great training now. But at this point, this was just neither of us. This was like lightning hitting. He just could not even imagine. So for me, I remember we got in the car and the same thing None that we did not speak a single word. Nobody said anything. We were all in shock. We drove home and I remember I went home. And for me, I went into my house was late in the middle of the night now, and I went into my house and, uh, high. At this point, I walked into my oldest daughter's room, and, uh, this time she's ready 14. And I remember I picked her up and I gave her a big hug. And she's of course, sleeping and kind of doing. The mom was and I was just and I was crying and I went to each of my Children's room, and, uh, I went through that process, and by the time I got to my youngest, I was a wreck. I was holding her and she was littler, And so I kind of crawled in her bed and I fell asleep in her bed. And, um, I just couldn't imagine saying goodbye to my child. I just couldn't even fathom that. Just it really took a lot out of me. So the next morning, I woke up and it was almost like a dream. I was trying to figure out why I was in her bed and what happened, and I started thinking about it. And the first thing I knew is that I felt so heavy. I have never canceled. I mean, Helen could tell you have never cancel a day. I could be sick and not cancelled a broken leg, and I won't cancel a day. But I knew I couldn't physically do my job. I could not be a photographer. So first thing I did is I called the studio and I cancelled my day because I emotionally knew I wasn't gonna be able to give my clients what I would what I should give them. And then from there, um, I went to the studio and I remember putting your card into the card reader and those images came up of Maddox, and I remember being so startled when I saw them. Of course, they were in color there, these raw images and they were in color. And I remember looking up at them and almost not believing that those were the same images because they seem so raw. And Maddox, you could see the bruising in the coloring and you could see after he passed away. There's a pooling that happens with blood down into the lower extremities of the body. And there were just a lot of discolored discolorations and markings and tape where tape was. And I just remember looking. I'm thinking I can't give these to her. I mean, this is so raw and so real. And the way I remembered it was so beautiful, and I didn't I didn't want that happened. So I called a friend of mine, David Union, and he, of course, this is, you know, he was the digital master back then, and I told him the story of what had happened and how I didn't know what to do. And he said, Send the images to me and we will, and I'll help you out, and so I quickly you know, fedex them to him. This was long before you could send things on the Internet. It just wasn't that convenient. So we fedex them out to him. And I remember that same time you called me that morning and not that she was pushing it all. But I just remember it was sort of one of those, uh, all my pictures ready, you know, And because I had given her my cell number and I was like, Ah, you know, trying to explain that I sent them to somebody and he was gonna do something really special and that and even told me to call you Sam. I did. Just because I go all my friends and family Kobe, Sam. And so it was one of those I told her. I said, just, you know, I want to do something really amazing and if you'll give me the time to do that. And so the images went to Dave and he started working on, and I know it was exactly 13 days later about because I remember you called, like, quite a bit during that time, and I just, you know, we're tryingto hurry this process long. But between him doing all the artwork of the files and creating a beautiful slideshow. I remember the date came back because I called you right away, and I said, they're ready. And you said, I mean, it was like, When can I see him? You know, she was in the car half, you know, halfway down the hill and I said we can prepare them for, you know, and we'll get them ready. And, you know, we want to have a have them ready for her. So when she was coming down, I was setting up the slide show, and I knew this was gonna be a very emotional time for them, and I didn't know how to handle that at the time. So what we decided is that we would set up the slide show and then have it so that she could just hit play and she could repeat and just watch it. One thing I do remember as Sandy was leaving the hospital room that night, you know, my husband thanking her. I do remember this specifically, and I remember Sandy telling Mike No, thank you. Thank you for allowing us to be here and, you know, to allow us to photograph your your son. And I just thought that was just incredible that, you know, here she was thanking us for allowing, you know, us to let her be a part of what we were going through. But anyhow, yes, I did call Sandy quite a few times and, you know, Yeah, I do remember that. But, um, my husband travels a lot, too. And it just so happened that he was still in town when the call, my call to her said, Yeah, the ready is So we were I remember walking going into her studio, and I remember walking into the one room, and as we walked in, there is an image just kind of a shadowed image. But the Maddox is full name on this screen. That, to me, just seemed larger than life. And I just remember walking in there going Wow. Uh, and she started. I don't think you were in there the first time they played. No. We have explained to you that this is the computer. Push this button. It will play if you want to see it again. Push this button. We wanted to be out of the room. So we step and I remember, you know, she was like, We want to put a slide show together for you Do you have any preference and music? And I remember I gave you this one song that I wanted ad When I turned it on, It wasn't that song, which I'm so grateful for now because it just seems so inappropriate. But it was the Kenny Loggins returned to corner song that I think days Days finally said, You know, we're not using the So we're gonna use this song and we remember pressing that button. And just this this, you know, there is Matics. It's just photo after photo and photo. It's It's that I mean, I was crying, Michael's crying, and I know Sandy says that we played that thing over and over and over again. But it's just all distant big blur to me, right? Well, I remember the first time it ended, we were kind of outside the door waiting to see what happened, and then we heard it start again. And so I remember walking back to my desk and it I sat. My desk was right across the hall, and I just heard of play over and over and and so I just sat there just in. I was just dazed, I think at that point. But I remember then, you know, we we walked out of the room and, um, I just grabbed you. She grabbed me, I literally came. I heard the door open and I stood up and walked towards her, and she literally came up and physically hugged me. And she kind of pulled back and she said, She said, Oh, my goodness, I promised myself I'd be strong. She pulled me back and she said, Do you know what you've given me? And it almost scared me like I thought it just was a sense of I did something wrong and and she looked at me and she said, You've given me my son and that was that moment. I think that was probably the most bonding moment, because first you scared me. And so it was glad I didn't do anything wrong. And once I realized what we had created together, it just was this overwhelming experience for both of us. Looking, looking at the photographs, it did not bring me back to the night that Maddox died. It was not my reality. The photographs that I have from my own camera, the color images, my memories, that's my reality. And what she gave me was something more of a dreamlike quality, something that I could look at and share. And I want somebody to say, Wow, he's beautiful. I don't want somebody to look at him ago. Oh, I'm so sorry for you. I want you to look at him and say, Oh my gosh, she's gorgeous. It's beautiful. I can understand why you wanted to do that stands. I mean, the reaction. When I showed friends, I wasn't sure what kind of reaction that was going to get. Do you want to see my son? You know, but showing them to my friends and my family and sending copies to my family from out of state. The response was positive, and the images that I showed my friends, they just couldn't believe it. And, um, it was just I was proud of those images. I was so proud of my son and just it It was incredible. It was an incredible experience, and, um, I'm not reminded of the sad, miss. That whole six days brought. I'm just remembered, You know of you know what? What he gave to us in our life and the love in the bond that we know we share. So from there on, we do appreciate you letting us tell the whole story. We haven't been together. We've taught this for many years and we haven't done this together. So I'm glad we made it through. Yeah, but from their Cheryl immediately wanted to place an order, which, of course, it's a very difficult situation. This is a mother who has lost a child. And so, you know, I my initial reaction and I told the person that was working with her air and was actually working with her. I said, just whatever, Just figure out what she wants, and we'll work it out. And of course, I stepped out of the room and I came back, and Cheryl had placed an order that was like $6500 I was just overwhelmed. I thought there's no way I did. I didn't want to talk her out of it, but I also realized he was a breathed parent. And at this point she was. I wanted everything she wanted everyone, you know. And I knew that she was also in an emotional state, and not that she would ever regret that. But, you know, I didn't want to take advantage of her in that state. And so that was sort of our first introduction to How do you handle the finances of this situation? Because, you know, as a photographer, their expenses there as a parent, you we're comfortable paying. She would have paid. I think it would paid anything at that point for those images. But as as a human, it just didn't seem I didn't know where to go with it. And so So that was sort of our introduction to what's gonna happen and then from there, and we'll kind of move into how the foundation started from there. We started working with Cheryl trying to resolve, you know, figure out how we're gonna do this in. And Cheryl called almost every other day saying Are they ready? Ready, Ready? I mean, I think it was definitely a sense of think I ended up what dwindling my order down the 20 200 or so You can work it out through some things in and try to work it out. But it was just I was never really comfortable with it. I didn't know what to do. And so, uh, to move the story forward. Eventually we received. I was at work and I had received a cell phone call and it was one of my current clients. And, um, she I answered the phone and she said, My sister, sister Law, our sister, my sister, my sister is in the hospital. Cheryl, Charlene, Charlene She said, My sister's in the hospital and she had done Sister, the one that called me had done a session of special session with us. It was a very high end session, a very expensive session, and we called it a collection and she had done one previous. And she said, My sister's in the hospital. She's just given birth via C section. The baby is very sick and will not make it. But my sister doesn't know. Um, I don't care what it costs. I want you to do a collection for her, and I literally this was just six weeks after had met with you. I literally looked up thought when they don't march. I think I literally thought what is going on like this is the second time in six weeks and it had never happened in all the years of my life. And I remember just thinking, Okay, what's the deal here? And I talked to her. I said, Listen, I'll come down. I'm not gonna charge you anything. I'll just come down and do this session. And so, of course, this was very different, though, because in this case I was working for a family for a sister. And so when I got to the hospital, the hardest part for me is that I knew that Mom and Dad did not know this baby was not going to survive and the sister did. And so it was one of those tough situations where we walked in. And this was one of the situations where the baby and I want to say Matthew, Daniel, Daniel, Daniel, Matthew is the first session, Baby Daniel. We walked in and I remember I walked in there and of course this is by myself with an assistant. I walked in there and Daniel was covered with tubes and wires. He could not even be moved out of the, um Is it the ice? I select what I believe, Charlene. It had to have an emergency C section and the lack of oxygen into Daniel. Believe maybe the placenta had abrupt ID and, you know, he was just not able to be picked up or moved or anything. And Cheryl Nose is because they became friends later. But I walked in there and I could see just massive tubes and wires and and I was told right out of the gate that he could not be moved. He couldn't be taken out of there. And I remember I started to work with this family and I started to photograph and there was very little I could find even barely see, the hands barely see the feet. Mom had been transported from another hospital. She just had a C section. She was very uncomfortable, and I tried to have her lean over and kiss his head. Visible parts kiss the toes. But I was really struggling. I couldn't find I. All I kept thinking is about Cheryl session on how it's so beautiful and how we just given her this experience in here. I was struggling just to get anything to see this little boy. And I remember madly thinking if I could just tell them that I would come back after he passes away and I would do what I did for Cheryl, she could hold him and touch him and and be with him. But I knew that Mom and Dad didn't know at that time. How do you say that? You hear it? And I didn't have the right because they didn't even know he wouldn't survive. So I remember working so hard and trying so hard to create something so beautiful and and desperately wanting to offer my services. But I knew it wasn't appropriate. So I had to leave. And, um, he passed away that evening. And you had called me about your order the next day, and we started having this conversation. I said, you know, Cheryl, it's the weirdest thing. But I was at the hospital again, and I met this little boy and I explained to her how sad I was that I couldn't give this baby of this family the same situation you had. And at that time, I had taken her number, and I said maybe you could call her and because you both suffered a loss, You've lost your son's. Maybe you could be a sport to each other. And that sort of that's kind of where the first conversation happened. I think it was that phone call. You know, I was in the mode of it was so sad. And I think you had talked about other losses at the hospital, another loss of the hospital and and how you felt about that that they she almost felt guilty. And you can explain them. There was a little baby that had passed away. Um, Bill, I didn't know he had passed away a few days before Maddox. I just remember the name on the door. I didn't know what that was about. I mean, you know, the doctor is not going to say, Oh, well, when your baby passes, we're gonna send you over to this room. So again, just not knowing. But there is this little baby at PSL Hospital in its name. I remember his name was Noah, and he was just again in the isil. Let's connected the tubes and wires and he did not look good. And I remember one day he was there the next day. He's not there and you're wondering, Did he go home? Did he die? What happened? And I just remember thinking, and I remember meeting with Charlene and we had lunch in. We've got a little photo albums out and words, you know, showing photographs of each other's babies. And I remember talking to Charlene and, you know, kind of been this idea was already kind of running through Sam and my eyes head of talking about, you know, would you have done photographs after he had passed? If you could have held him and, you know, and I showed her my images of Matics, you know, that he had already passed in this photograph. He was still alive in this photograph, and kind of that idea kept coming back in my mind. You know, what's if I could share my story with other families with communities and, you know, let families know that it's okay to do this type of photography that you know, it's okay to hold your baby after he's died that you know, you the wires and the tubes, you know, can come out and you can have those images of where he's just looking like a sleeping baby. And I know that Sam and I, you know what if I could share my story and then what if Sham could share her story with the photography end of it? And I think it was at What if Cheryl was the 1st 1 to say, What if we start this organization that we can, you know? And I immediately thought, Wow, that's an incredible idea. But the difference between with it, it's gonna know the difference between the two of us is I'm one of those. Great idea. I'm gonna put it on the idea shelf and I'll get to it. And Cheryl, because of her grief and because of where she waas, she was like a steam engine. I mean, this woman was every day, you know? OK, I'm coming down. I got the first brochure made and she came down with this cute little I'll never forget it cause we're all about graphics. And she comes down with this adorable little you know, a little three fold brochure that she had custom made on her laptop with, you know, and we were just That's awesome. Oh, my gosh. You know, and that is how it started. And from there, Cheryl was just like an engine. She turned Maddox's room into, um, off her office for to do this and hand entered, you know? Well, we're jumping ahead, you know, with you, we, you know, we would say in the name, you know, it just she was able to share it with everybody that she knew. And, you know, people, you know, just Yeah, that's a great idea. I want to be part. And it was kind of one of those intersections where I felt like almost once this really got going that my whole life was created to get to that moment because where I was in the industry, I was teaching a lot. I was traveling. I was touring all over the world at this point, and it just had really started to grow. And my name and as a speaker was kind of growing. And I meet this woman who has all the energy, and that grief is hurt. Her, you know, is driving her. And I had the opportunity to share it. So I started teaching it at we went from four of US grassroots efforts, you know to really exploding very quickly. 202 103. I remember we would call every other day saying we have 300 members we have. And here's Cheryl at home in Maddox's bedroom, you know, hand entering everybody in an Excel spreadsheet. And it wasn't only Sandy who had felt that her life had come to this to this point. It was me to I felt like everybody that I knew in my circle of friends at this point also was there for this purpose, whether it was the friend of mine who's our daughters went to preschool together. Her husband did a web operation. He put together the first website, whether it was the friend of mine that was able to file the papers for the I. R s. It was just I mean, everybody that was important in my life played such beginning role in this organization. So I think we're gonna go ahead and get started with the training part of this because we do want everybody to know that there is a lot of information that you're going to get today. We do appreciate sharing the story because I think the history of the foundation is important, however, Cheryl and I have always said that we hope someday you know, we're just sort of in the the Wings because this organization is truly not about us. It's not about the story. I will always believe that it's about Baby Maddox, because I think that little guy has changed tens of thousands of lives adults, photographers, families, babies on. And I think he had an incredible mission. But for us, it's for us. We've now evolved over the years. Spend seven years and and we feel like, you know, although we know our names play a big part. Cheryl She has an incredible following of parents who have suffered a loss, and they really look to her as a guiding force because she created this foundation. And I know photographers tend to believe that I run this organization or that it's my organization and I can assure you that is not the case. We built it from the ground up and we put a lot of years of blood, sweat and tears. But there was a transitional point where just honestly, it was about the time that we thought both of us were gonna have breakdowns. I mean, it was overwhelming and yeah, I was about two years. My business was hurting. And we'll explain later how many sessions I was actually doing because I was not going to say no to anybody. And it was about the time that my business was suffering my family. My life was suffering, and I think you were feeling some of the same family was suffering. I you know, now we let me down to sleep, just I out of control. That's all I did. I mean, I don't want to say that my marriage was suffering, but in a point, yes, it was suffering. And, you know, it's stronger than ever now. But you know where Sandy said, You know, it started with us parent photographer. Now it's not about us anymore. It's about us, the photographer and the family that you, you know, will eventually end up serving. And you know that that's where the stories are now. So and it was a ziff. The world opened up the heavens opened up in all of these people right about the time we were gonna crack like an egg. Just amazing things happening We'll talk about that, and people just came in droves to literally take this organization. And once we hired our first executive director and it became a really foundation with really leadership, it was taken from us in the sense that we were given the relief that we much needed, and it was given the wings that it needed, and it is so global now that it's just it's really incredible.
Class Description
Join NILMDTS co-founders Sandy Puc' and Cheryl Haggard, and other special guests in the official NILMDTS Photographer Training. Learn more about infant remembrance photography, the work of NILMDTS, and how you utilize your photography talent to give a priceless gift to parents. Topics covered included lighting and posing techniques, how to work with grieving families, how to interact with medical personnel and much more.
*creativeLIVE's agreement with NILMDTS provides that after creativeLIVE recovers its expenses related to this course, all gross revenue received from this course will go to NILMDTS. creativeLIVE estimates this will happen after 200 courses are purchased. NILMDTS is a Colorado non-profit, located at 2305 E. Arapahoe Road, Centennial, CO 80122. No charitable contribution deduction is available for purchasing this course. Donate directly to
Now I Lay Me Down to Sleep