Now I Lay Me Down to Sleep
Posing Suggestions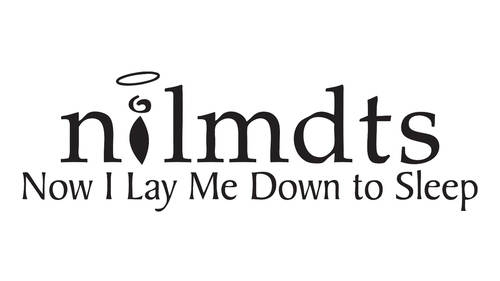 Now I Lay Me Down to Sleep
Posing Suggestions
Lesson Info
Posing Suggestions
I think in this lighting segment we're gonna go ahead and bring a chair and and very quickly I'm going to show you kind of how I light and how I would go through opposing demo. But I'm gonna have you, you, my dad. And if we can get this, be my dad had maybe the dad my dad's got that job take. So I'm just gonna show you real quickly. Um, our chair here, This would be very similar to, ah, hospital rocker And for us, when we're in the hospital half of the time, I would say in my work, Mom is going to be in the hospital bed. She just had a baby. She's not gonna be mobile, so keep that in mind. The hospital beds typically have arms and they can be both sides can be put down so dad can lean in. Siblings can lean in from the hospital. Mom may be connected to an ivy. She may not be very mobile, but she's definitely thank you. She's definitely able to hold and work with the baby most of the time. When I walk into a room, the baby is actually in a little isil aet Typically, they're not being hel...
d with Mom if the baby is going to be held so typically I will walk in And after communicating with Mom and Dad, I will start photographing the baby alone, uh, by himself. And I usually go full body close up, close up tight, close up the hands and the feet, and I start there because sometimes you know, I've moved a baby giving him to Mom and get a couple shots. And Mom falls apart and says, I'm done. I'm done. And at that point, I kind of want to be out of the room. So if I've captured the baby already, I'm good to go. Ah, lot of times if we could move mom and Dad if we can get them into ah rocker or something. If in many cases, if the baby has been diagnosed after birth, Mom may have been discharged and now they're visiting the baby, they're saying with the baby and so she's more mobile. She she could get up and get around eso we find ourselves in things like this with rockers. So typically, after I photographed the baby alone, I will start working with Mom and dad and I'm Helen. I'm gonna have to know who was going to be. Cheryl was gonna be our mom. Cheryl, if you don't mind coming over. Uh, so let's say we have mom and a rocker, and, um, she is the second thing I would do after photographing the baby. We've got our cute little baby model here that we've got all cleaned up and we're going to use this awesome little towel here. Um, keep in mind, one of the things that you'll find in the hospital is most of the time they're gonna provide white blankets, and we really try to avoid white blankets. We don't bring in our own blankets because we don't want to be leaving items there or taking things out of the hospital. All hospitals have other colored blankets. They typically have the white ones with little patterns on them. I always turn to the hospital. I said, do you have any pink or blue depending on the baby or darker colored blankets? 99% of the time they have something else and understand that this is a lighting issue. Ah, white blanket is gonna take away from the baby. And when you're working with very tight controlled lighting serve surfaces. You have the potential of blowing out the blanket of making it overexposed when you're trying to get these tiny babies. So we always go for a darker colored blankets. And so, typically, when I'm working with the baby, I will start. This baby is an average size small baby, and most babies are quite a bit smaller than this. Or I should say some babies could be quite a bit smaller than this. So after I photographed the baby alone, typically, I will bring the baby into Mom, and I'm gonna have you just make a little wrap up a little tighter there, and this is usually how I will start. Just tilt your head towards the baby. This week, I typically start like this. Now keep in mind there's really nothing below mom's waste we need to photograph. If you want to document the room in the situation, you can more of a photo journalistic style. But this to me is what we're focusing on the relationship between mom and baby. So just like I teach and regular photography classes, my goal is to do sort of Ah, I would say crocodile, because my goal is to get tighter, tighter, tighter. So I always think of it like this. I would probably start with tilt your head again and shut up just little bit. I would start with an image here, horizontal and the vertical. And then I might say, Mom, close your eyes and then a vertical horizontal, and I would eventually work my way into just the baby's face and mom's lips. Very tight shot. From there, I would probably swing the baby around, and sometimes I most of the time I would have to actually assist with this. So it swing the baby around Mom's hands here, swing you this way, and let's go ahead and get the light. Let's go to bring this in. This is actually a West got TT six. The first session we ever did was Cheryl. We have lighting equipment and stands, and after a while we evolved into these small handheld units. Now, this is probably the biggest unit I would recommend. This is my preferred light. I actually use it with the grids, the control grids that have little squares so that I can really control that life. But um, this is probably as big as I would recommend and obviously something like this one to require a second person because we use it to sculpt and model the light as we go. So if you don't have a second person, my recommendation is a smaller light source. A small light stand with a flash or a small light stand. You could do this, but again, you could be working in a space that is a bed two feet on one side and two feet on on the other side. So, in my case, Helen, if you want to come hold this, I would actually have an assistant. And if we go back, let's take it on the other side. If we can, we go back to this first pose. We're just really working on. Just go up and over, sculpting the light, taking around that way just so that they can see. Turn your body shell that way a little bit. And remember, asking mom to move can be very uncomfortable. So try to work your lights to Mom, so my goal is always to shoot into the shadow side. You can see that Shadow is creating depth here. You're getting that nice highlight here. We create professional dramatic images you'll see in my work. Especially now I lay me down to sleep, work. I eliminate the hospital by using these small light sources. Everything else fades to black and it's not really visual. So we've started with this pose. 12345 And then we would swing around to this pose. Now, of course, Helen, who's been lighting for years, knows to go back. Our focus is on the baby. And again, this light sources enough. If you needed a reflector, if you felt like you needed it, you could bring one in here. But really and truly, I very rarely have to do. That s so we're gonna do the same thing. 123 And then I may have Mom bring the baby really close. I would be shooting from actually from the shadow side, so I would be shooting from here. And then, um, this point, Usually I will be Bring Dad into the image. So let's go ahead and bring the base day there. And, Cheryl, bring the baby back around to here. And at any point I might be capturing. If I know this is Mom's segment, I might be saying, Mom, go ahead and hold her little hand here, so just get a little tight detail here. I'll get Mom's hand in the baby's hand. I'll say, Drop your hands down here. Let's get the feet. One of the problems that are photographers have is over shooting. You're very nervous. You're very uncomfortable and you shoot and shoot and shoot. It's very helpful toe Have a method to say I'm gonna do baby mom and baby, Dad and baby, I'm sorry, Dad. Mom and baby and then dad and baby so that you kind of go through a process. So we get the feet, we get a close up of the feed. Now, I'm gonna ask Dad to come in, but if you don't want and Cheryl having scoot over 10 of it again, this chair is very common, So I would just have Dad. I would say, Just put your hip down here. And I'm sorry you two are gonna get cuddly here, but we would just have dad lean in this way. So, Dad, if you don't mind popping in there and as I said our photographers there. There you go are using different. This hand is just gonna go up and under just way underneath. There you go. Cheryl's a little low. This chair happens to be a little low. Typically would get you look closer. But Cheryl set up a little taller if you can't boat lean. And there you go. Thank you. Um, there you go. So obviously, at this point, I'm going for the same thing. And then I might bring the baby way up. Dad brings his lips. Tilt your head back the other way towards Cheryl, Actually. Opposite way. There you go. So it might be just a tight shot of their lips and the baby that I would have you swing the baby out the way you did before and all of this. By the way, we have longer training videos available on the Now I lay me down to sleep website that show an entire session and the lighting. So we just wanted to give you a little heads up here, but definitely there's some more information available. So turning the baby this way your hand goes here upon the head. If you can. Same thing. Cheryl set up real tall. 12345 And we have about that Siri's. And now probably if Mom is mobile, I would ask her to move out and we would pass the baby on to Dad and Dad if you want to have seat. So and it's very repetitive, so I won't keep you here forever. But obviously, one of the things one of the most important things is just hold the baby regular baby style. So just kind of make a little nest down below one of the things, especially with a tiny baby. This is a medium sized baby with a very, very small baby. If they're down here and Dad's way up here, it's hard to bring them together. So, honestly, the best piece of advice I can give you is when posing the baby for the initial pose is to bring them cheek to cheek, no matter how tiny this baby's head is. If you wrap your arms up real tight like this, so just really circle around, circle that arm around as well. You can hide those fingers. Had those figures down in, no matter how small the baby is we're able to get Dad and baby close because this is really what they're going toe love. I know Cheryl's favorite image. Our signature image is that very tight cradling shot of Cheryl and Maddox trying to come up with different poses. There are so many ways to be creative. I'm gonna turn the baby this way. Uh, you know, having Dad just gently cradled his toes with just two of your figures, if you can. And then just leaned down, give a little kiss right there on the toe. I mean, they're just a lot of ways to create very dynamic images. Sorry, Uh, that can really make a beautiful collection. And it really is about making sure that you have a plan. Because the more you plan, the better it is. Now. When Mom and Dad were in here, if there were siblings involved, we call this the hug pose. Because if my dad were here and mom were leaning in, we can put a sibling here, a sibling hair and just kind of squeeze everybody in and keep that family unit right there. So I will go ahead and let you go, because again as I said we do have lots of training videos that go into full lighting details. In addition to not only the leading details, they also cover different options for lighting as well. That that you just saw me use is my preference. I had for years say no. You don't have to have a studio strobe to do this because a lot of people thought it was the sandy push method of lighting. And honestly, most of our shooters a small flash with a small soft box is really a good way Teoh to go about doing this. All right, Now we're gonna go through a couple of suggested poses. I definitely have just talked about a few of them, but what I thought start with the baby alone. Um, I usually do. Full body were gonna do face and upper body. And then, of course, all the features. I think that's what parents to me more than anything will talk about, especially the parents. I talked two years later. They always mentioned things like, I'm so glad you got his ears because he has his dad's ears and you know, his toes. He had a set. So So I find. Excuse me. I find that those the features tend to be even more important to the parents sometimes than the overall whole, because I think that's how they really relate to their child. We want to do all of the different features. We want to capture everything. If they have clothing that they want the child to be, and we try to get some with some without, we also do the full body. Obviously, you could pull back a little bit more, and you can see from these images there is, ah, variation of posing and styling. If you can avoid those white blankets, you can almost see how those white blades blankets kind of take away from the baby. Darker blankets and almost all families that know they're going to suffer a loss have brought some blankets. They brought clothing, and they have the different items there. The features, as I said, are kind of my priority, but this is where you can get in. And if the parents have rings and they want to put their rings to show scale on the baby's toes or hands, this is a great time to do that as well. So definitely go through and capturing those poses works. And then we said The baby with mother and you can see some of these babies are very small. In some cases, they're so small, they're hard to see. So a lot of this is an emotional connection. Mom knows the baby's there. You certainly can see from their expressions that this is a very hard time in their life. But it's also very precious moment in their life as well. Babies with Dad, it's just heartbreaking. I think I have a harder time with Dad's. Ah, when I'm shooting and I see a dad tear up, that's it for me. I start to fall apart. Um, because I just know it's just it's just hard to see a dad, a strong father in that position. And again, as you're doing this, there may be that level of they need to take a break. Their upset on day need to step away, and you have to be prepared for some of those things as well, and then the both parents, trying to get both parents into the image. As you can see, you know, in a hospital bed, it's hard to connect them. But honestly, there are ways. If you could just try toe, try to work around. Be very careful with Mom as she has an ivy, but it definitely can be done. And then siblings air really important. I know. Cheryl mentioned that she wishes she would have had her Children in the image of the time. She wasn't sure what to Dio and if at all possible. If there are siblings, we do try toe include them because I think it's something for a long term. I've heard so many stories of from photographers, even that lost a sibling as a baby and they have no recollection of that. And so it creates a connection that even though years go by, there still is somebody out there that was a part of that family. So we do try to do that. And then, of course, after the siblings, there's the immediate family. There's grandmas, grandpas, uncles, aunts, extended family. But remember, this is for Mom and Dad, and you really have to ask them Never turned to grand parents and people that are in the room and say Who's next, or does anybody else want? It's really not about them on. And that's why I typically privately whispered to Mom, Is there anybody else here that you would like to have in the images? And sometimes she'll say no, even though there's a grandma that you clearly you could see, wants to be in, Um, you know, you have to take Mom or Dad's lead and work with that. Remember, family dynamics really important because we have seen everything. I think when it comes to this, you know, we've seen young adults that our young parents that are under age, where Mom is kind of dictating the show. And then there's that question. Is Mom and charge? Because they're not, she's not 18. Or is she in charge? Legally, The mother of the child, even under 18 is in charge of that child. So no matter how dominant, you might find a mother to be A You know the grandmother to be the mother of the baby. Even underage is the legal parent of that child and does make all of those decisions. So you have to follow her lead, and sometimes this is where nurse intervention helps. Or if you can ask questions from nurses because they you know they can kind of give you a heads up, hopefully before you even walk in the room. And but you at least want tohave that now other things we call them support items. I mentioned this before I photographed the tags on the bed I photograph if their name is on the door. Sometimes I photographed the room number. I just want to tell the story so they remember all the little details because there may be flowers, stuffed animals, gifts that have arrived, lots of clothing. Sometimes they have clothing that the baby was in at the hospital, and then they have clothing that the baby will be buried in. And so we try to capture both of those things. Most hospitals have a gift box that they give the families. It's a bereavement box. It may have hand molds. It may have a lock of hair. It has the death certificate. It has everything in there. So we try to photograph that box. All of the individual components. I always think about it. If if something happened to that box, they would still have that piece of that. So so, Support items of great support items are also great to fill a slide show. If you have a baby that has a particularly tough condition, you will be able to have other images that maybe don't require any retouching but add to the story lines so that may be in a DVD that you give them. With to 20 images, maybe half of them are support items as well. That's gonna alleviate your time and workflow.
Class Description
Join NILMDTS co-founders Sandy Puc' and Cheryl Haggard, and other special guests in the official NILMDTS Photographer Training. Learn more about infant remembrance photography, the work of NILMDTS, and how you utilize your photography talent to give a priceless gift to parents. Topics covered included lighting and posing techniques, how to work with grieving families, how to interact with medical personnel and much more.
*creativeLIVE's agreement with NILMDTS provides that after creativeLIVE recovers its expenses related to this course, all gross revenue received from this course will go to NILMDTS. creativeLIVE estimates this will happen after 200 courses are purchased. NILMDTS is a Colorado non-profit, located at 2305 E. Arapahoe Road, Centennial, CO 80122. No charitable contribution deduction is available for purchasing this course. Donate directly to
Now I Lay Me Down to Sleep