Now I Lay Me Down to Sleep
Working with the Images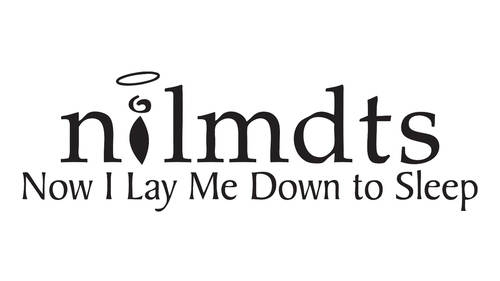 Now I Lay Me Down to Sleep
Working with the Images
Lesson Info
Working with the Images
we are going to continue and we're gonna talk about the gift and what? Actually we provide our families now again. Earlier I explained that there's always the question and I've seen even that question come up today. Why don't you give them everything? Or why don't you give them the raw files Or or, um, you know, are you saying that the baby is not beautiful? So you have to fix them up? We hear this all of the time, and it's really sad because his professional photographers, when a family comes to us or, you know, if a family comes to us and they've got a two year old that has a bruise on their head, we're going to retouch that Bruce out. And if if a family comes to us for now, I lay me down to sleep session. We want to give them the same quality and care that we would give any client, and that's really what separates us from the you know, if they needed raw images, they would take them themselves. They're they're looking for something that we can do that's different that that it's spec...
ial, that is, that is the kind of thing that you would proudly place on your wall and probably tell your friends about, so so keep that in mind. We're not saying that the baby is not perfect, and in many cases we're going to talk about what we do and don't retouch, because the way we finally the easiest way to explain it is if the if the anomaly that you see is something that was caused by the death, such as tearing, skin bruising, pooling of blood, those are things that we can retouch because they're not the cause of the death. However, if there is something that is the cause of the death or part of the death, such as a cleft palate or some anomaly growing on the child, if it's part of the reason that they passed away, we do not remove and do not retouch those things because part of the parents process is that they want to. They love that baby as they are, and for us to take something off of them says that that doesn't belong there, and we don't want to do that So again, tearing, bleeding, bruising. These are the things that we would retouch now typically when the service we provide the families. In addition to the session, we provide them all of the images, all the edited images. So keep that in mind. We do request that you do a strong edit our preference. It's to get it down to 10 to 30 images. We don't want to overwhelm our photographers with massive amounts of retouching. And what we find is really we all overshoot because we're nervous. But if you really get it down to a one beautiful family portrait, one beautiful portrait of mom and baby, maybe a couple poses a couple poses of dad and baby. Many of our images are repetitive, and we just our biggest concern is your time. We don't want you to eat up all of your time just retouching and fixing and blending things when way. Want this to be something that you can continue to do, but it can't affect your own personal life. So gonna show you some videos. They're very short couple minute clips, but we're gonna talk a little bit about in just a few minutes a little bit about how you could re touch these images and what you can expect. I'm gonna give one more warning, these images or even more graphic than the last one. So just do keep that in mind. If you're not comfortable with that, now would be a good time to maybe step away. This is the rock conversion video. Just give them so this is talking about Do we shoot in raw or J Peg Mood? Welcome to the Now I lay me down to sleep retouching training. The purpose is to make all the little angels we work with as beautiful as they may be, and to make it easier for you to accomplish your task whenever possible, I recommend that you shoot in camera raw rather than J. Peg if you can, because Raw will give you a lot of possibilities and tools to work with. So if we we look at this image here, these air with the settings already applied to help clean up the image and help the baby's skins move out before we start out. But let's go back to the images as they were shot by the camera. So if we take a look here, the images slightly under exposed, so we're going to take a quick little shot here and open up the exposure just a little bit. Then we can knock down the blacks. If you look at your history, Graham, right up here, you'll be able to see that a lot of information is gone from our dark side there. So we're gonna lower, are blacks and you can see that spreads out your hissed a gram. And so now we've kind of set the white point and the black point for the image to help make sure that we can see detail in the highlights and shadows. Now, one thing we can do is lower the saturation, since we're going to be going to black and white or sepia tone. Anyway, switching down the saturation kind of smooths out some skin tones right away so we can take that down. And I think in this case, and take this down to about minus 47 and you can see that this area here that was very, very bright where there was some bruising, Um, the baby's face is now already starting to smooth out. We can also do the same thing, decreased the vibrance just a little bit, and now we have an image that we can start to work with. That has a lot of things ready to go temperature, which is making it more yellow. Or you can take it down and make it more blue. So we're looking probably somewhere around 30. 900 will give us, you know, some nice skin tones where we're not losing any detail in the shadows. In our next video, we're going to go from this point and take you forward. So remember, you can use camera raw. Two. Pre. Work some of your images to start smoothing out skin tones before you even get started. Okay, so we do recommend that you shoot in raw. As you can see from that baby's face, you're going to be dealing with some very difficult transitions in skin tones and in quality of imagery. A zoo saw that image was under exposed that's exposed. It's very common when you're nervous, and when you're walking into a very dark room and it's not your normal lighting scenario, and there's people moving and you're a little overwhelmed. It is possible for you to miss your exposure. You may not even have time to get a good exposure in some cases. Eso you will find that having mawr information to work on is much, much better when working with the files. Now we're gonna see a little in a little video about the same length on basic editing and retouching. Some of the things that you may want to learn also want to remind you these videos and many, many more are located on the Now I lay me down to sleep training website and he must have needed Welcome to the Now I lay me down to sleep retouching training. The purpose is to make all the little angels we work with as beautiful as they may be. And to make it easier for you to accomplish your task. Okay, we're gonna pick up this image where we left off with Adobe camera raw where we made settings here in order to start to smooth out the skin tones using some of the color controls that are available through camera raw. Uh, now we're going to start toe, clean up the image and make our little angel look really great. I always work with a second layer so that I can turn on and off the effects to see how I'm doing, so I know to do that very quickly, you can either drag the layer down there and make a background copy like that. Or if you want to do it very quickly, Commander Control J makes a secondary layer. So our first move is distant. No, take out this. This area right here where we have this bread dot and we're gonna do that by using the patch tool and just make a circle around the patched and drag it to a similar area of skin. And while law it's gone when we're using our patch tool, we're going to use the patch at the source. Is the check box you wanna have? Then you can go on now. We still have this big red patch here and we could try. Let's just see what happens if we make that selection and try using the patch tour. No drag. It's a bigger piece of clean skin. Just try it right there and see what happens. Okay, If we zoom in a little bit, that looks a little bit. If we wana look around our image, we can hold down the shift key. We get the hand tool weaken, drag and look at our image. So when I look here, this doesn't have any skin areas, so if we turn it off, it has no skin texture left. It seems to have just blurted all the way out when sometimes when you do big patches that will happen. So there's two ways to handle that one. We could add some texture back in there, and in that case we're going to go to the lasso tool. Make that selection again in that same basic carrier, making just a little bit larger than what we have. I'm gonna make it a layer of just that selection by Hidden Commander Control J. And now we have just that area and we made a copy of it so you can see what we have there. And I'm going to go to filter noise, add noise, and that looks a little bit crazy there. We want to make sure that the monochromatic button is checked and just lower down the amount. And sometimes it's a little easier that once you're inside the box and you're close, you can use the up and down arrow keys to add just a little bit more of the slider can be a little bit touchy. Our distribution should be uniform, and we'll keep kicking it up just a little bit until it I think we're just about there. We've got, you know, a little bit of texture in that Skins will say okay to that. So we'll go down a little bit. Our next step would be to merge this layer down with the other commander. Control E will merge that layer down, and now we can Look, we've taken that area and cleaned it up just a little bit. So that's the idea behind turning it on and off. You can see you know how things are working. We can lower the opacity just a little. There we go. Just lowering the opacity makes that smooth out. The next area we're gonna work on is many times our babies will have very dark or even almost black lips. So we're going to try and tone that down just a little bit. And to do that, going to make a selection using the last so tool just gently going around there may be taking this little dark portion there and go there. Then we'll go to refine edge and feather the selection a little bit. The amount of feather that you add depends on how large your file is. So we're just going to do it by I and it makes it easy. That's what I love about this new refined edge tool in CS four and five. Okay. And once we've got a nice soft edge, there will say OK, and now we have a selection made with a soft edge. And if we go to the adjustment layer and make it a curves layer and reach here on the 3/ tone and just bring that up just a little bit and you can see where we don't want to go too far because we don't wanna, you know, have things like that happen. But just nice and gentle right up there on just ease off that that black tone a little bit. So we'll say okay to that, we'll go back to our background layer again, make a control J or command J make it a little larger. Gonna go to back to the patch tool to get this Ah, little white mark there, make it disappear, get a little red mark on the I were going to slide that over. And the nice part is you can see exactly how that's going to blend. That's looking pretty good. Let's look over here just one more time, a little little mark there and we could go in here where some teeth are showing through. And now we've got babies lips. So we're looking pretty good. Let's, uh, take a look. There are babies looking pretty smooth, and our next lesson is going to be changing out the color to either black and white or sepia tone. Let's talk about black and white versus color images now the original gift that we gave to Cheryl Waas. Black and white and sepia tone images. However, over time we found that in most cases, the babies on what we found generally with parents is they love the black and whites in the CPI because it really drives them into their baby and the moment and sort of eliminates all the distractions and everything in the hospital. So there is no hard, fast rule about what you gift the family. However, it is a recommendation that you choose black and white and CPF. We do have some families that will request color images, and that is at your discretion. I think a lot of our photographers will put a couple of color images in, but the majority Keep in mind that this is the work of now. I lay me down to sleep. We are recognized organization, and we're creating a branded look. Most parents have images that are snapshots. They have things. They take it with their own cameras. They have lots of color and lots of raw images, and we again are professional portraiture organization, trying to provide a consistent look and feel in the gift that we're providing. So there is no right or wrong, and it's each photographers discretion. But we do encourage our photographers to go with that, and we find that overall. Generally, families are expecting that they've seen the brochures that are in black and white and C p. A. They have seen work. They've been to the website. We pretty much promote and recommend that work. And so that's kind of the expectation as general from the families. All right, let's go ahead and look at a quick little video on black and white and or c p A conversion. Also want to remind you that every photographer out there has their own way to do this. So this is not the right way. This is a This is just one way to do this. And I also want to thank Bob Coats for providing these videos. He spent numerous hours producing these. They are available and many, many more from other photographers, including himself, available for you to view, and he must have needed. Welcome to the Now I lay me down to sleep retouching training. The purpose is to make all the little angels we work with as beautiful as they may be and to make it easier for you to accomplish your task. Okay, we're picking up this lesson where we've already read done some basic retouching to the baby's face and the images getting close to time to finish. So we're going to do a conversion. Teoh Black and white or sepia Tone. Now there's several ways to do that. And we could, uh, just de saturate the image by going shift command or control you and that would de saturate. But I'm not a big fan that doesn't really get good. Clean blacks and good, clean whites, so we will go back and undo that. And another way would be to use a black and white adjustment layer, and that works pretty good from the presets. But one of the nice things about that, as if you look up here in the adjustment layer, you can click on this scrubby, and when you put the cursor down in the image and select whatever tone you want, if you move it one way or the other, it's on Lee adjusting those tones and it's based on the color, so that can be a way to give you. You know, if you're having some problem areas you can. You can see how you could make a lot of different adjustments there another way. And one of my favorites is to convert the image to lab mode, the lab color from so its image mode lab color. When you do that, go to your channels palette, then throw away the A channel or the B channel. They will both disappear than throwaway that Alfa Channel and you go back up to image mode and you can't get back to RGB, which is where you want to be for printing, so you have to go through gray scale and then image mode. Now you can go back to RGB, and at that point we'll go back to the layers palette, add a curves adjustment layer and just add a little bump down and a little bump up. And that really, really sets the tones. And sometimes I'll even bring down the top of the highlight just a little bit there. Then that curve is all set, ready to go that lead. It's a really beautiful black and white, but that's a lawful lot of steps, and what we can do is we can set up in action for that. And once it's reset, if you go to your actions on Goto Lap B W action, the contact and boom, that whole process was just done very quickly to convert to that black and white using that system, if you're interested in getting that action, would be happy to send it to you. Just email me bob at BC photography dot com and say I want the lab BW action, and then you can set that into your palate, my own personal favorite way to finish up in image is to is to use see Peotone and I've created in action for that. Also, basically, just go to see Peotone Click, and there you have a nice, beautiful CP tone. I like it because it's got warmer tones for that. If we look up in the, it's just a use saturation adjustment layer with this settings you at 30 saturation at 18 lightness at zero, and that gives you a beautiful warm thing coming up in. The next lesson will do our final touches and get this image ready to go. Okay, now the next little segment we're just about done with this part is digital skin Now. There was an incredible photographer Craig Can East many years ago that created a product called Digital Skin, and it was really the original creation was for dealing with high school seniors with severe acne. It basically was a replacement of skin that blended naturally to the students face. But of course, a. We saw it. We could not believe what a miracle it was because it literally could rebuild skin where there wasn't skin. And so Craig was kind enough to donate his digital skin to our photographers, and it just revolutionised how we work with the babies that have the most difficult situations. So we're going to show a little video about what it is and how it works. And again, this is something that you will have access to if you do become a member as a member, this is one of those membership privileges as well introduce you to a thing called Digital Skin, which was put together by Craig Kienast of Clear Lake, Iowa. He's a fabulous photographer, and he's offered to share this technique with all. Now I lay me down to sleep photographers and digital retouch er's. So in order to use this system, first thing you would do is you would get this file called New Skin, and all you need to do is email me for that. Once you have that file opened onto your desktop, you can select the marquee tool, make a selection inside the first little block there without getting any of the black, then go to edit defined pattern. Then name. Your pattern in this case will name it skin one, and then you would say OK to that and then repeat that process for all eight sections and those air all different patterns of skin. Once you've completed that, you're ready to go and to use your healing brush in order to make this work. So now we're going to open up a file of a little angel that has some severe skin tearing and some skin conditions that we want Teoh work on, and what you want to do is go to your healing brush, and that's your healing brush tool, and normally that will come up as sources your sampled. What you wanna do is change that to pattern, and then once you go into the pattern, you can then choose one of the skin textures. In this case, I know that this skin texture is the one that I want to use and then always work on a second layer so you can see the kind of changes that you're making. So Commander Control J and then school in and kind of start laying the texture, and we can make our brush a little bigger by hitting the right bracket Tools. Just go across there, and this digital skin system is just a Z Z. Is that work your way through taking out all this area there. This is better than trying to clone because you always get some very is. The skin to skin area will go very flat, and this system works extremely well. I'm going to finish this up and show you what the final is. 11 area at one caveat before I take you to the show you the before and after Final image is when you start to go into features like around the nose and areas where there's bumps on the skin or the the the Faysal features air changed. We don't want to go in and change a lot of those. Like if we just drag the healing brush across there. You see, I would take out all the details and you wouldn't see that there was an eye. So in the case of getting into these areas right here with like the nose and around the eyes will use the healing brush some. But then we'll go on and go in for small details with the the rubber stamp toward the clone tool. So, after doing a little bit more work and using a little bit of the clone tool rubber stamp tool around this area of the nose to make make sure that we keep the contours and keep the shape of the baby's face, especially in amongst the eyes and the nose. Inari it right and in here there's are finished and there's what we started with. And there's air finished. If you decide to use this system of digital skin from Craig, I think would be a great idea if you'd send him an email. That's Craig at photo ck dot com Craig at photo ck dot com and and give him a big thank you for all the time that he's going to save you and working on your images so you can see from that image that was a little more startling. And, um, it's, you know, it's unfortunate. It's hard to prepare people for that, but that is one of the more severe cases that you will see. And you can imagine. There's a parent who absolutely loves this baby and has taken that loss and that those air, not images, that they can show their friends and family and really embrace. And you can imagine if he would have kept going and turned that to black and white and softened it up a little bit. This would be something that any Mom could be proud to show. So I believe this is the last video we're gonna show Vignette ing and kind of the elimination of the room and the details within the room. And he must have needed Welcome to the Now I lay me down to sleep retouching training. The purpose is to make all the little angels we work with as beautiful as they may be. And to make it easier for you to accomplish your task, the final steps to preparing our image for ah clients is to crop and vignette. And there's several ways we could crop. Let's just step out there a little bit. You could just use the rectangular marquee tool and make your selection. If you want to constrain the proportions and make it a square, you can hold down the shift key. I think this image would be nice as a square, but as I look at it as a square, I've got this hot spot up here in this hot spot back there, and her arm down here is kind of kind of bright, so let's see if I want to hold us to an aspect ratio. Instead, I could go to the crop tool, Commander Control De gets rid of that selection or diesel exit. Um, I could go to the crop tool and set my with the 10 inches in my height it eight inches and my resolution leave that blank and then very easily would go in here and see what that's gonna look like. And, yeah, that's kind of nice. That works. I like I like this triangular composition here. So and the diagonal of the baby It's really works for me. So I'm going to say Okay to that I do the eight by 10 because that's what most people are used to working with. They're going to get like, four by six or eight by tens, and they want to put them into pre made frames. So you don't wanna have strange crop ratio so that people would have to pay extra money in orderto frame their image. So last but not least, we would add a vignette to this, and I havent action set up for doing this will make the images bigas. It could be, um, and in the action we select the elliptical marquee tool before running the action and make a selection. Make it go out all the way to the edges. And once the selection is made, go to the actions palette Finn. Yet boom, then yet is there. Now. The vignette has already been made with a levels layer, and a mask is already done, and it's already feathered. And all real good with one thing that I did notice is, since it's already dark over here, we don't necessarily need to add that been yet information there. So we're gonna go in and use the brush tool. Make sure that this eyes highlighted here in the the mask of the layer is highlighted and then go up in, we can paint with, Ah, the black brush. I'm just hitting the D for the default tools and any X to make black forward. I'm holding down the right bracket key toe, make my brush a little bigger, and I'm painting at 50% and just bring some of that detail back up in the corner there so that we don't totally, totally lose that. But now you can turn on and off and you can see how that brings your eye back into the center a little bit more than maybe lower the a passage in this particular case, Just a touch. There we go. If you'd like to build your own vignette action. So in order to do that, we're going to just say new set so that it's in its own neighborhood. It will been and yet se Okay, so we have a new set. We're going to say new action and we'll label that then Yet 150 pixels so that we know more about it and we'll go ahead and start recording. I should have already had the marquee tool there the selection made, so I will put that in there. So I stopped the recording. I pulled out the marquee tool, make my selection, and now we'll start recording. And from there we're going to refine the edge and we're going to at a 150 pixel. Ah, feather to it. Say OK, we're going to invert that selection and weaken do that by either going to the select menu and going in verse. Or we could do keyboard shortcut, which is posted right here, which is shift command. I stop recording now. Once we've finished recording that, we now have the vignette been yet 150 pixels. Let's remove the two vignettes that we already kind of threw on there so that we're starting fresh and let's see how our action works. First, we need to make a selection and then play, and you can see you can set up those vignettes for different size images because the size of the feather will determine how big it is, where it fades, depending upon the size of your file. Okay, so, um, thank you for letting us go through those. We have many, many more. But we wanted to give me the basic idea of what start to finish an image would look like. And again, thank you to Bob for producing those Craig for offering the digital skin. And when you do become a member, you will see that that's just a few of many, many options and training materials that we have on on the side as well. Now you can see there are many slide shows and opportunities there to learn. There's also, uh, tag or a thread on the forum called call on me, and that's if you're having something that's very difficult that you are not. It's not in your skill set to handle that. You've got digital retouch artists that will come in and help you as well. Remember, a lot of our photographers do not have the photo shop light room skills that it is required to handle some of those more difficult babies. And that's OK as long as they could get the images done. Hopefully, we're going to get a lot of digital retouch artists that will join us and will help us continue to keep that workflow going. So do check that out. All right, so we're going to show some before and after images. These are also graphic images, so please do be aware of that again. Most babies we work with are beautiful, perfect babies, thes air, some of the more difficult situations. We kind of want to see a show. You what some of the things that would you could possibly run into. As you can see this baby skin, this is ah, stillborn baby. Because the skin has separated around the eyes, there is tearing of the skin. It becomes a loose layer on the top. It's very, uh, it moves. It can be tourney very easy. The baby's air. Vaillant. Very delicate. Obviously there have passed away. It doesn't hurt them, but you want to avoid removing any more skin and taking anything else off. So this would be an after image. After that has been, eyes have been repaired, and you can see some of those tools that he showed you the digital skin. I wish we had that when we started. Aaron would spend hours and hours on one single image just because it was so important to us to perfect these images. And it really is amazing. The tools that we have available to us today. These air little conjoined twins. You can see that they are also still born. They are missing skin. There's separation on the lips and the arms. Ah, this is a difficult situation anyway, handling the baby. So this is the image after after the photographer has taken care of the details notice. We don't try to do anything that is outside of the things that happened during the loss, there's no separation. We didn't try to do anything that other than retouch the things that happened during the delivery. This little one, you can see there's color. Obviously, this is ah, lot of what we talk about. This baby has the pooling of the blood, the darkness in his stomach. You can also see some tearing on the face and so that the nails air turning dark. So this baby, I'm I'm guessing this, actually, I'm not sure if this is a live birth, but you could see that we're taking this image from this to this and really and truly, this is why I'm such an advocate for black and white and the CPI it because it does eliminate all distractions. And it just really perfects, I think and really provides the family with something very unique that they can't get anywhere else, and they will not have that opportunity.
Class Description
Join NILMDTS co-founders Sandy Puc' and Cheryl Haggard, and other special guests in the official NILMDTS Photographer Training. Learn more about infant remembrance photography, the work of NILMDTS, and how you utilize your photography talent to give a priceless gift to parents. Topics covered included lighting and posing techniques, how to work with grieving families, how to interact with medical personnel and much more.
*creativeLIVE's agreement with NILMDTS provides that after creativeLIVE recovers its expenses related to this course, all gross revenue received from this course will go to NILMDTS. creativeLIVE estimates this will happen after 200 courses are purchased. NILMDTS is a Colorado non-profit, located at 2305 E. Arapahoe Road, Centennial, CO 80122. No charitable contribution deduction is available for purchasing this course. Donate directly to
Now I Lay Me Down to Sleep