Photo Week 2015 West Coast Tour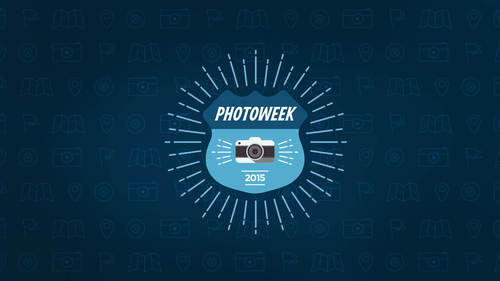 Photo Week 2015 West Coast Tour
Class Description
CreativeLive is kicking off Photo Week with a West Coast Tour and you are invited!

Join Sue Bryce, Jasmine Star, Victor Ha, and Matt Kloskowski as they begin their adventure in San Francisco – meeting up with students in Sacramento and Portland – while making their way to the Seattle CreativeLive studios for Photo Week 2015!

Online viewers can stay tuned-in to their adventures by watching the On Air broadcast and following the hashtag: #photoweek2015

West coast CreativeLive fans are invited to join us, in person at the San Francisco, Sacramento, and Portland stops!

San Francisco - CreativeLive Office
444 De Haro St San Francisco, CA 94107
Friday September 18, 2015
8:30 AM - 9:30 AM

Sacramento - Cesar Chavez Park
910 I St Sacramento, CA 95814
Friday September 18, 2015
12:00 PM - 1:00 PM

Portland - Jamison Square
810 NW 11th Ave, Portland, OR 97209
Saturday, September 19, 2015
1:00-2:00

We are kicking things off in San Francisco with an early morning meet-and-greet. Join us in our Potrero Hill offices for coffee, donuts, and fun with your favorite CreativeLive instructors.

In Sacramento and Portland, you'll get to watch the masters at work and take part in our exciting and educational Photo Walks! Sue, Jasmine, Victor, and Matt will be shooting and exploring – while our awesome partners will be out with us, ensuring you leave feeling educated and inspired.

If you love CreativeLive and have always wanted to get some face-time with our incredible instructors, don't miss out on your opportunity to join us on the road.

BONUS! We'll have some seriously awesome swag for the first 50 folks at each location!

Reviews
This has been a fabulous way to introduce Photo Week. We have had a chance to see the masters working in real conditions, and making the best of the conditions they found themselves in. Well done.