In Focus: Finding Your Photographic Voice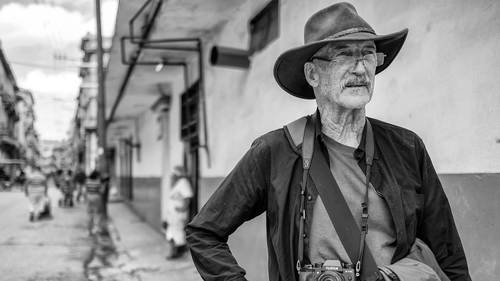 In Focus: Finding Your Photographic Voice
Class Description
What is your photographic perspective and voice? Taking the time to craft your point of view is not only necessary in today's world of photography, it's also extremely important. But how do you begin? It's not easy, but learning from an industry veteran is an important first step.
Join photographer, author, mentor and industry icon David Alan Harvey for this insightful presentation, followed by a Q & A, on what it takes to learn about who you are as a photographer. He believes that it's through your photography that you can begin to express your point of view and what you have to say about the world around you. This means that you need to look in the mirror and out the window simultaneously.
Reviews
I think the course does a very good job of encouraging people to go out there and take pictures and building their own style. However, I'd like to address a question to David and I'll be very grateful if I'd send an answer. I'd like to know, for the photographer kind who takes pictures of known or merely unknown people or even in Dave's case with unknown people (like the picture of that black girl wearing something like a wedding train), do you always take model's consent to use the picture in your portfolio or to publish it in contests or wherever? And do you always have to take the consent? I imagine the case when a photographer walks on a street and sees someone who he'd like to take a picture of but without an intention to tell that person that he/she's had a picture taken of. Would the photographer approach that person after the picture has been taken to ask for a model release consent as a must if the photographer thinks the picture could be used in an exposition or even sold? I'll be glad to hear Dave's opinion and advice. Thank you.
I had a pleasure to meet David Alan Harvey in person around 6 years ago in Jamaica photography workshop. For a newbee photographer which I was back then, it was an honor to work with him and get priceless insights into photography world. Very happy to see him on creative live. This person is true inspiration.
Such an inspiring person. This was my first class on CreativeLive and I loved it. Love Mr.Harvey's work. I highly recommend it to every student! Thank you CreativeLive for posting it!