Scouting Considerations and Discussion
Ian Shive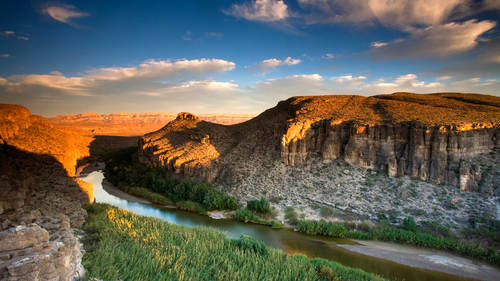 Scouting Considerations and Discussion
Ian Shive
Lesson Info
13. Scouting Considerations and Discussion
Lesson Info
Scouting Considerations and Discussion
A lot of people in the chat rooms were asking about, is it ok to go off trail? And when is it okay? Sure, let me let me address that. So you know, the parks in general, and this is an area that, you know, really varies parked by park and ecosystem by ecosystems. So for example, in the wildflower meadows, that is a really specific place where you want to stay on trail, and if you're going take any steps, it should be on a rock. You don't want to step on the muddy wanted upon iraq and that's it, I mean, you really don't want to go off the trail. That said, the park's in general are, in many cases meant to go off of trail. A great example of that is denali national park, where there are no established trails at all, the on ly kind of hiking that could be done in that national park. Once you've course leave the buses on the roads and the tours are actually considered, you know, going into the wilderness and finding your own way, eso every park is a little bit different, I think it's, just ...
more important to understand the rules and regulations and the guidelines of of how that differs, and just be sure that you're following those. Cool like, for example, truck fifty seven had asked about what yet walking up the identified trails, but the other one from g two was what about like in the good the creeks or the streams or in the water? What about those tips variance? You know, generally speaking it's fine, I mean it really just depends again on where you are, you know, if you got like a spawning ground for suspicion it's sensitive habitat they usually tell you it's closed at the same time people, fishermen, for instance, going in hip waders all the time and walk through rivers too fly fish so again, paying attention to regulations is one of most critical elements I think in understanding where you can or can't go, but for the most part these are public lands. These are public places they're owned by the americans they're they're for us to enjoy that there for us to recreate on dh get out and height climbing around rocks on a waterfall near yosemite national park is a common activity that's how we experience nature and that's how we really in enjoy it so it's more like anything I think you have to just be innocent of what the rules are and what sensitive and what's not yeah be smart about it very responsible use your common sense and be responsible exactly exactly so is it okay if we if we take some questions I love too great about scouting segment before we go in on the next one way have some great comments by the way in and this is from candy and I love that you are showing that it may take a while to get the shot that you want and that you may walk away with nothing it can be frustrating but so rewarding when you finally get it and jared had also said, I like that this is real life of not getting the shot and we experienced that yesterday as well and I think we talked about when do you walk away versus just trying to make something out of what me nothing and it's also the idea of how married are you to a concept that you realize when I can't get it that you're so frustrate or upset that you just don't get any photograph you know, as an assignment photographer where I'm not just going out on a vacation or on my own time, our schedule but I have deadlines and I have to return with at least seventy five photos over the course of two or three days if this isn't working out, I have to go and find something that is and so scouting is a very important component of knowing what your alternate are you know what your options are in the process great we have a question and backing bob yeah you went to a lot of different locations those of us that are older have problems remembering location do you ever use a gps device or do you use gps on the camera two times you know stamp photo that's a great question I typically don't use the gps actually I might use my iphone if it works and I have a signal a lot of parks I would say about half the park's work half of them don't s o that poses a little bit of a problem that said what I actually do is they use the park map for the most part and in fact it's actually been a really fun collect this item for may I have a book of every park map that I've ever visited which is a lot of park books and maps it's literally this thick with rubber bands around it and I mark off all the places that I've scouted out and what I saw in those places on the map it's better than a gps because in my mind and for me in the sense that a gps I have tio go and reference that particular place or whatever we're with the map whenever I'm going to go back to a park a scout might not just be a scout for that trip for those three or four days but could be a scout for an entire lifetime truly this is what I saw here this point years ago as a tip I actually learned from a friend many many years ago when I was eighteen or nineteen years old and he opened his park maps and he was a photographer mostly a wildlife and he opened his yellowstone map and he had every wildlife sighting and what it was marked all over this map and they kept it as a catalog and it was great because after a while you start to see habits form for wildlife you know, you'd see bears were always in august in this particular meadow on dh just so having a course if you understand biology that the huckleberries were coming out and that's why the bears were always there in august but it was really me and it's a similar type of effect, I think even for landscape photography you know you have changing seasons when spring and you have a lot of snow runoff, a waterfall might be very muddy and the creek might be muddy and not great for photography. But you know, and fall it's really pretty and I'd like to write those things down so I usually wood johnson down on a national park map more often than not it's a great question there's a great question and we had had somebody also asking that question bob about the gps but also asking a cyber cyber agent do you use any type of aps or spreadsheet to keep that char list as well? So I use any aps or spreadsheet I don't really know I'm pretty low tech on that regard, I have used gps in the sense of finding and noting locations or in the process of research, so I'm gonna actually talk and walk you through a little bit later today about how, if photograph the fifty years of wilderness story for the sierra club and that particular case, I had to rely on gps because I was photographing in new mexico in the best eye wilderness. Best I deena's in wilderness is the actual name and it's actually one of the more remote places in the united states, but as a wilderness has no established trails and has no markers of where the actual, you know, sort of ah, centerpiece is located on dh so there's this one area was looking for, and they call him the egg garden and sees gigantic rocks that look like dinosaur eggs huge these great patterns on them made some beautiful images, but it was an area very, very small, not much bigger than almost the room that we're in right now, and it was located in a wash between mountains that until I was within about ten feet of it, I wasn't sure that I had actually found it. Very, very difficult so I actually used a handheld gps using latitude longitude and based on again research and planning prior to that moment I had identified other people that had found it and mark the latitude and longitude and used that to actually get to the location and find other places around because again I had limited time while I was out there so I tend to use it more in my research and in my scouting a little bit but I don't really keep a huge record of my my locations nothing is if you keep a record of exactly the spot this is where I stood I find often it doesn't line up in the future it might for that few three or four days but things constantly change conditions change rivers erode and evolve into different directions and that's the beauty of nature in general is now I would like to try and build on a set of skills to learn howto make almost any situation work depending on the conditions you have and more keeping a general idea of places I like you know generally speaking I like you know the areas of the moore said river in yosemite and other places I like you know like in the channel islands off the coast of california I know I like these particular cliffs in spring because they have a lot of flowers the flowers will always bloom in the same place so I find that, you know, it's more of a general in the map tends to work the best for me. Yeah, it's a little bit like yesterday how we were just talking about nature photography, living, breathing, national parks, always changing that's, right? We did have a did you ever question? Actually, do you have to make arrangements for licensing? It depends on what it is. It's a good question. I'm not always shooting commercially, actually a great majority, if not the majority of my first national park book was was shot on my own personal time and trips. Generally speaking, if you're shooting on your own time, you're shooting on vacation, shooting on a trip and you get something that ends up being great and let's say a year later, you decide to license the image. It's totally okay, there's, no problem with that. That is how the federal lands and the management approaches that onda also for a commercial it's every park has managed it a little bit differently in my experience, but I've also worked very closely with the national parks on different projects. So when I was on mount mckinley working on the search and rescue team, you know, there was an entire process of paperwork, certification, training. I had to go through a multi day rescue training course and all sorts of things like that, and so in that case, there were paperwork and permits, but generally speaking, you know, if you're not shooting commercially, course, you know, you're fine on dh, you can do whatever you want in that sense, and if you do get something, you can use it after the fact, but commercially, but if I'm going with a commercial idea, if I'm shooting a picture of el cap of sunset, I mean, I don't even know generally what that commercial application will be, if any so most of the trips are on personal time that's great over there, I noticed you didn't have a bear bill a bear, but, uh, have you ever encountered unpleasant creatures? And what did you do? That's a great question, unpleasant creatures usually the unpleasant creatures have encountered have been people for the most part, but you know, not I've been I've taken all of the appropriate steps where appropriate, essentially, uh, we'd never went that far anywhere injury near where I felt like anything for bear was was necessary, in fact, actually did observe two black bear, a black bear with two cubs, what was across a lake, and I was standing on a sidewalk on the road, about eight feet from the car, in the case of everywhere else we were, they were very popular areas, lots of people didn't really feel like there's any concern, and generally, black bears aren't huge problem grizzly bears, on the other hand, in my experience, whether in alaska or especially in glacier national park, I have always had a pepper spray with me, our bear spray. I think it's officially called andi it's it's an investment it's a little bit of expensive investment, every trip you go, especially since you really can't fly with that and bring it with you, and they tend to go bad after I think a year or two s o, but for whatever the cost is forty or fifty bucks, absolutely, I always have it. I haven't personally ever really used belle's I've actually heard him referred to as dinner bells in the past in this sense that the bears are smart and they hear the bell, and they actually know that there's food and backpacks and that's where hikers are and can come in. So I've heard conflicting reports on that. The thing that I've heard that is the most consistent has been make sure you have pepper spray, make noise, make sure that your alert and then of course, know the procedures if you know the worst case scenario happens. I want to ask a just a quick couple more questions before we move into the next segment was very excited about star trails. Yeah, okay, so speaking of permanence, thank you. A lot of people have been asking about that. What about fees from sarabeth is our their location fees for photos in the national parks? If you're commercially filming meaning, closing down an area bringing a crew, I believe before more than four, people there are fees associated with it if you are not there or just the normal fees of entering national park. I'm a big advocate of my interagency past lets me get into a lot of national parks all year long, along with other other federal lands that may have fees. I definitely get my money's worth out of that fantastic anymore in here got up there when it comes to your scouting and the images that you take his reference, how many of those do you keep? How do you manage that? That's a great question. How many images do I keep? I mean there's not really a ratio on that it's hard to really say every now and then I will. I will definitely keep some almost always, you know, I would say the majority I do not keep eye look at scouting and those pictures I take like journal entries, so somebody asked you know earlier you asked do I write everything down whenever I have the map and I might equate that to a set of images or something like that but really it's like journal entries I'm very visually visually oriented person so when I look at a photograph and I see them like these on the wall, I remember all of the stories leading up to it fore and aft er and how I got it and that's just sort of my nature and so those photographs tend to be those little those little notes that I'm jotting down mentally visually of what I want to return to later how many do I really keep really, really hard to say you know one thing I want to emphasize too in the scouting videos I was watching it back and trying to explain my process and this is the first time ever explained this entire process of scouting and sort of reverse engineering my own work here, which is a really interesting thing but there's one difference that occasionally I do make that's different from that video, which is I don't always bring the backpack and tripod I don't necessary always bring the year I may sometimes regret it that I will agree with, but sometimes you really have to live the moment to understand what it is you're going to capture scouting is not just about looking for a spot and then and then photographing it but also understanding what a place is about we talked about this yesterday a little bit but really understanding what places about and sometimes you know if I want to cover a real territory I want to get nine or ten miles in I don't have to bring all my year on ly tohave to realize it's not that great or whatever so in the middle of the day if the light is just not that great and it seems like for the most part it probably won't work out I may leave the bag behind I'll bring a camera with a lens and maybe a filter too in my pocket you know and a little day pack something very very light that allow me to get access to places I may not otherwise have access to with all of my gear and then have to come back this way when I do it I can cover a lot of other little places you know sneak into the nooks and crannies and get two different lakes and different viewpoints without having to worry about my gear having teo you know set it down and worry about it if I'm alone of course if I'm hiking with friends or colleagues or something like that which often I am especially these days you know sometimes you can break up the year but but that is the one thing I wanted to add to the whole scouting segment maybe one final question on scouting because there's so many great ones and by the way he talks about you I know no one talks about it I was shining like does anybody ever really meant in it and you just don't see it not relation in nature photography so many little points a cz on the topic thiss one is from trout on a hook can you describe some of the limitations that you face when scouting or shooting alone in the woods precautions that you take it's not every day that you have a film crew with you and there's also senior woman who's traveling alone how do I protect my ex offensive equipment if I'm for example scouting leaving some somewhere where your thoughts on that a cz faras expensive equipment in the protections you know I've uh you know, knock on wood I've never had any issues I'm superstitious if you haven't noticed I've never had any issues in the field with gear I mean, I've had issues with gear actually at an entire camera bag taken while checked with baggage handlers on an airline so somewhere behind the scenes macgyver is actually removed in the fields haven't had problems with I know people who have many people who have generally speaking I mean I think the most important thing is a for your for your years have insurance, there are companies that specialize and just providing photographic insurance I think that it's very important to have and if there's a break in or in my case, when things went missing at the airport, I filed a report at the airport with the airport police, and within several days I had a check to replace my years that I could be back on the road and shooting again. So insurance, I think, is a really great way. It's the best thing you, khun d'oh, obviously lots on bags, things like that I've had them broken off, you know, in airports and stuff, so they only work so well. I think, for your personal safety, I think it goes with any personal safety anywhere, whether you're living in an urban area or an actual area, I think there's a general feeling that people may have that because they're in remote or places where there are not a lot of other people, that their safety is more compromised. I'm more nervous walking around in the city at night, then I would be out in the woods personally, but that doesn't mean you shouldn't be absolutely prudent, and everybody should follow the general rules of letting people know where you are, where you're going carrying a cell phone, if possible, I also do you have. A device which I actually cannot recall the name of the moment. But essentially it is a gps nine one one type of device that, in a absolutely catastrophic type of situation, fell down a cliff, broke both legs. I the thing, can't get myself out. You can push that button and using satellite, it will send a signal out that will call in the calvary, so to speak. So that is a certainly something worth considering. If you're spending a lot of time far from far from from safety, traveling alone is never really the best thing to do, just like people who are into scuba diving, such as myself. A buddy system is like the number one rule. It is critical and it's very important, and she would never be broken. I've seen it broken and not to great results in the past, so
Class Materials
Field Guide to Photographing the American Wilderness
National Park Photography Intro and Setup
10 Steps to Processing Perfect Star Trail Images
Business of Photography Keynote
Ratings and Reviews
I have taken quite a few courses with createlive and this was by far one of the best. Ian is a fantastic teacher and remarkable at describing what he is doing and his thought process clearly. There is so much good information in this course, I definitely plan on buying this class. Not only is Ian a great teacher, but he also seems to genuinely want to help other photographers and see them succeed. You can tell he cares more about seeing good pictures of nature than anything else. I cannot recommend this course enough. Whether you are a beginner who shoots landscape photography as a hobby or a professional who already specializes in landscape photography, this class has something to offer and will expand your skill set. Can't thank Ian enough and I hope he does another course soon.
Ian is a great teacher and it is great when some one who "can do", can also explain how he does it. Clearly, his experience and commitment are why he is good at what he does. There is a lot more to a great photo than getting the camera settings and filters right. Ian did his best to help us understand what to look for when "working the scene" and finding a good composition without distractions. A great course. Thank you, Creative Live and Ian Shive.
Amazing course. Ian Shive is a wonderful teacher, as well as photographer, and it all comes across. I was glued to my computer for the entire 3 days when the class was live, and just had to purchase it so I don't lose any of it. The bonus materials alone are worth the purchase price. I've got a trip coming up soon and will have the opportunity to put some of what Ian said into practice; and love that I can have it with me on my portable devices so I can refresh my memory and reinforce it all. Great to have on a long plane ride. If you are on the fence, get off that fence and go purchase this great course!!! You won't be sorry. My thanks to CreativeLive, and Ian Shive for giving us this wonderful opportunity to not only learn, but to actually be in the field with Ian.
Student Work