Photography Brand Makeover
Charitable Auctions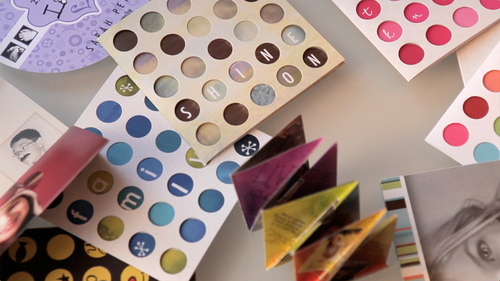 Photography Brand Makeover
Charitable Auctions
Lesson Info
Charitable Auctions
We have probably ten or twelve activities that we d'oh that we dig in and know all of these details for my business on okay? And I want to take one I feel like every single one of you can use to go build your business ok? And its charitable auctions what I mean by a terrible auction is the school's march of dimes, the long association, any nonprofit that is raising money, they do auctions all the time where you go in, they could do a live auction, they could do a silent auction and they count on local business people to donate goods and services that could be auctioned off and we are really lucky because we don't have products I mean, we're not like the clothing store who paid fifty dollars for this if they give it away, it costs fifty dollars when we can get out there and hustle and donate our time to get more and more more clients than we get, you put them into our system and we have a consultation. We have the sales plan and we get our average sale, but if you're reactive and simila...
r calls and says, will you donate to the auction and you just say, yeah, here's a you know, put this picture out on the table and I'll put out an eight and a half by eleven sheet of paper and people can sign up hey it's, inconsistent with our brand, we already learned that, but b you don't even have a system people don't know what they're getting, you're going to have all these people calling after it expired or maybe you didn't make it expire, so they put it in a drawer and forget about it. So we've learned a lot of lessons over the years one of the things that is very important first and foremost is iraq and display okay these air the metal metal panels white house is doing some of the bigger ones that are really cool too, and we had a local artist make the stand so sorry of everyone's going to email and say what I don't get it you can't but you could work with the local artists that you have something unique as well, but this is nice because again it's the metal it can be beat up it's not a framed piece I wouldn't ever want something unframed, but we did do the the laminated mounted boards, those air nice too, but have something big and bold that shows what you do. You guys, the trotman's totally medal of all of you guys, the metal really works, matt, we talked about your chris clean look with your elements that make it really fresh maybe you get online if you could find some kind of coup cool display to be built that's like a silver you know thing with a lied where it stands really straight up something really contemporary that's consistent with your look where's your guys would be more rusty and and totally different looks so people see it and they start to recognize you I've seen people with big posters that pull out of the ground I mean you could do cool stuff but you can't just have a piece of paper so this piece here is tabletop so it just sits on the table so it's not huge it's not one of those things that you know you're going to have an auction say that's too big like baby we saw yesterday he had a baby big baby it's not like that table top if we're doing a live auction and it's a sick child fund raiser or a good client were given a big painted canvas and that big campus goes with because if you hold up something this size and say you'll get this but really big who's going to get it, they need to hold it up and go you're going to get thiss ok so we don't do those as much but that's a passion for the sick child benefit I don't care if I get a client, I can't write a check for three thousand dollars that I can donate something that will raise three thousand dollars for them and usually I do, but for me that's the gift that I am able to give my gift back and we do that in a lot of ways but that's one with auctions that I want it's worth taking and dragging that big campus and potentially damaging it because it will make a difference so great display ok, write these down all of you guys a great display. What we call in establishing peace is that rock we talked about that printed really cool piece that is your establishing peace and here you can see a bunch of them the one on the left is that one that folded out we're gonna pull these out. Now we're going to play with them here in a little bit this middle one if folds out in a fun way, this bottom right is a tool. Uphold the top right is a sheet of paper with one cut in a couple folds folds down into the coolest book ever is that when everybody gets free day one or day day, day to day teo yet so good stuff everywhere the joint marketing dot com for its last day to get to go get the template downloaded, play with it, customize it to your look and feel put your images in even if you're buying a new, you can go to a copy shop, print out thirty of these cut them fold them they're not die cut there just a really cool and start handing them out to try to attract cement but senior ambassadors to to build your business ok so really everyone can have a coal establishing peace member of the shine seeker the cootie catcher everyone can do that it's a square piece paper all you need as I said is a third grader they won't make it for you and then you get into photo shop and you design it okay use your elements puts of images in there you get some creative words make it a game you start circulating them everywhere and then we also know we have our cool display we have are establishing peach piece which what does that say to everyone says their this is their style this is their look this is their feel and they're not cheap ok if you want to put out a postcard it's going to send a different message but it will show them what you d'oh and then we put out one price and then you we don't ever we talked about pricing about putting it on the website we're not secret about our prices that's a model that I don't follow I know there are people out there that teach don't give him out don't show when they come in jump out of the back room with them not I feel so we're not secret but I also don't want hundreds of these out there? I don't want a big stack of people taking them, pulling them out in two years and going well, these air your prices, so I want one that's we write display has a sticker on it really nice that says display only so people know what they're getting, because again, I am on the upper end of the price bracket. I don't want someone who's like I just want a picture to be to be investing in that, and so we want to make it really clear what makes us different, and I've been around long enough in my market and invested a lot in my brand and charitable marketing that we get way get the awesome clients they know who we are, they've been meaning to call and their friend came, and this is their opportunity to give back to their school so that we get the right client. So I think in another point of having your price menu displayed, is that this way it helps the auction to because if it just says on a printed piece of paper, we're giving a session that's, you know, two hundred fifty dollars, or we're giving an eight by ten or a package, that person doesn't know what the real value of that is, but when they see a printed price menu like this they're willing to invest more and bid more on whatever that that give away is that you've you've donated than if they had it out of context go to an auction it's hard for those vested kids because I don't do that very much, but I've gone to some that were for my kids events and look at what everybody else is doing ok it's eye opening to see how you can with some effort shine oh completely shine and this is not expensive what we're doing here mean a lot of this stuff's press printed you go to the copy shop and you make a shot you know cootie catcher or the book we gave you the template go do that and you're set you're going to get a client so those guys he said, how do I get my first client? Go find ten auctions, make one display, go print up thirty you know or even ten or fifteen cool pieces for the layout get a set of twenty five digital price printed cards and you look like you are awesome, ok, but here's the thing here's what I think people stop, okay? They do that now like, but I didn't get anybody from the auction or maybe they don't do those things, but we hear that so we've spent years working out the details okay with each of these activities we're down like now in the weeds right? We're climate we're crawling in the weeds we started up in the clouds were now in the weeds every little detail is important to ensure that these things work ok because I and I'll tell you what I've made all of these mistakes so I'm going to save you guys from from making these mistakes can I sound it works much better to given amount in the auction than a product if you give a session and in eight by ten they call and they say I'm here to collect my session of my eight by ten versus if you given amount it sort of implied that it's going toward their investment okay so I find that that's a better way to go and what do you give that's up to you you could get a couple hundred you can give thousands we typically give three to five hundred because it it lets them know that we're serious if it was fifty dollars what are they going to think they're going to spend fifty more dollars maybe um yeah with three, five hundred does that is that included in the session fee so that's toward our services so the first amount of it comes out of the session he comes out of that and then they have credit toward their order and I explain everything on the first phone call when they call and we'll go through that this afternoon which is another key to making sure that the process goes smoothly okay, every single one of these steps is critical so we put an amount we put call to validate I learned this literally in the last two years wow makes it all changed because people were buying it they were excited but they were not calling and we weren't getting their name so we now have a form that we give to the person that's running the auction that says give us the name of the winner but they often don't do that I mean their moms, their volunteering they they're just lucky to get your stuff back to you so we put it on them called validate well you're excited to go home I better call invalidate, which allows us to have a conversation with them so we find out they bought it because their daughter is expecting a baby and generous we put january call this client we found out that they're college kids are all home over the holidays so we right three weeks before call them see how we're filling our sales funnel and our calendar with these auctions and every single one of you could do it, but we've got to call we've got to talk to the clients we then add them to our mailing list we bend it male a personal no email a pretty promotional piece and we're building a relationship with them again, we we ask for the winter name from the auction, but we often don't get it, so we take it into our own hands. We put an expiration date on there now I have often had people call what is human nature if it expires august thirtieth. When are you calling august thirtieth thing? The reason we put it on if I didn't have all the stories you wouldn't call me august thirtieth, right? You and call me he never because you think you have forever it's human nature, we need a deadline, we honor it. But what this does is it gives us a little flexibility because we I'll go to my next one validate, we make them valid during our slow season, okay? I'm willing to work harder for a new client, but I don't want them coming in and fourth quarter so that's why it might expire end of july or end of august, because I'm making it valid january through july or whatever you guys watching, whatever that slow time is make all those auctions good, then what you shoot. So even if your orders air lower your still busy and so I have some flexibility. If they call on august thirtieth and we're already booked like crazy, I can say, you know what? We will honor it, but in january or we will honored if you could get in in the next three weeks because then it's crazy we could put a large e and yes, our prices have gone up so we can honor the pricing you know? So it gives you you get to make the rules a little bit, but if you're slow and you want a client absolutely when can I get you in? What can I do for you? It only really we only really turned them down when it's what's like november and we just it means working nights or weekends and I just don't want it do it and I'm willing to lose a client if I have, you know it's just that that important to me but if I can get him in we gave the auction to get him in not to trick them or be like, oh, sorry mr window we put the expiration date there just for that reason and then other limiters you know, not valid with any other offer. Um not if you want to stay non transferable that do not valid with a past order. God, you don't want someone saying I bought this and I want order from two thousand five stab the eyeballs on health, okay, future orders only we also would put new clients on lee and then nobody saw it and we would get past clients buying it and then we figured you know what these air great clients if we can help them help their school and it's a couple hundred bucks in their order that's not even proportionate to what they're ordering who cares who cares because we kind of look like a bad guy then to say you know no you can't have it so would one of your other limiters be a like a minimum bid like would you say on an auction would you ever put like a minimum bid price so that someone it's not like three hundred five dollars and someone on lee put fifty dollars question I wouldn't and I never have if that ever happened and see I don't know what people bid what I know is that I put them into my system that whole what we're talking about this afternoon I talked I go through certain things on the first phone call in the consultation all these steps in the process that went in done they meet my average order and that's all that matters to me if they paid ten dollars or sometimes they pay mme or they get excited they're like I love sarah penny and this is for the school and they get in a competition that taymor it's when it's the wrong client or it breaks down or something then I look at ok what what happened in the process and maybe it's the school is not in my target market. Rarely does that happen because I feel like at every school there's someone in my target market, but sometimes there's nobody that is my client that they're fighting for people to bid, so I'd rather if there's this a client of mine at that school, I way rather go to that school, then then where nobody knows me. So when people come in, guys remember this another little soapbox moment when that auction mom comes in to pick up, don't be a jerk to her don't make make her life easy, thank her, tell her how her or him I find it's more of the moms of the kids coming in, but I did that once for my friend and I to this day will not shop it certain businesses because they were so rude to me and that's a brand failure. Come on, that's, pretty failure, and I get that it's like you just want to be free for me. I'm busy, you're bothering me thinking I'm busy, I'm overwhelmed because I can't deal with this just take it whatever I mean, I'm not perfect. I've had days where I'm not stoked about how you know I look back on the comes a little crabby, you're sleeping or whatever, but with these when these auction people come in I mean they're going to go back to that school and be like this person was so nice and if you say look we really need someone to bed next year we'll give bigger just walk around and tell your friends have you had photos like me go bid every single contact you have with people is important so if you're saying I tried in oxon display and it didn't work I guarantee it's your fall okay because every time I feel like it didn't work it was my fault it was something I did or didn't do we didn't communicate with the person that picked up that we had to have the display materials back the next day so I have you know all this money I mean granted it's not a lot of money but I want to spend money on something that I already have and it's lost on had that happened twice and whose fault is that it's my fault that that mom's fault who's donating she's doing the best she can she doesn't know you know and if you let it go two weeks it's gone so we make it super clear we need you to pick up the friday before and bring back the monday after can you do that? Yes then perfect will say yes ok I know it's so many details that we have to think about that's why working on your business is so much more important than constantly just taking care of clients you've gotta figure this stuff out yes so are you going to be going into this afternoon more about what you really, um specific way to talk to them tio you know specifically say your limits you know what you're saying the pickup and don't you know, delivered after we wanted this afternoon is what to say when the lead comes in okay on the phone what to say? But when the auction person comes in, we for example they call and say would you donate we say what school? And we think in our minds we have a client there and we say, well, we had we get a lot of requests first of all and we've never donated your school, but we would love to do it, but we have certain things that we need to happen, so if you let me know if you can do these certain things, then we will donate five hundred dollars gift certificate. Well, she's been out getting thirty dollars baskets and ten dollars gift cards if you're going to donate that she's going to do what she says and if if if they take personal responsibility and you have a person with a name that says they'll do it, they're going to do it like you have to be a jerk and like you know, they may be late bringing it back, but they're going to make sure that they find that because they're gonna have to call you next year, you know? So we just say, look, we need you to pick up we have a whole bunch of stuff and when they come we show them how we want it laid out really easy and if it gets damaged where it's ok, I mean it's not their fault I'm not going to be mad at them. Well, we'll order another, but if they just neglect, it will be upset. So we just say, you know, here's, how we'd like to display it if you could get your friends to bid, I mean, we'll keep giving back to your school. I've also heard just to throw another nugget out there, people who have someone there at the auction selling for one hundred dollars gift certificates that are worth two hundred dollars so you could scoop up five more clients with if you went there if you wanted to do this and and you say this doubles your money one hundred dollars goes to the school and it's worth two hundred dollars at my studio, so you get one big client who's ordering the big thing paying for the bigger donation, but then you've got three, five ten smaller clients that's a marble little marble activity let's have a question from home quite a few people actually wondering about expose and trade shows and how you would treat that so from our nash photo with this set up for an auction be similar to what you would do for booth at a trade show if you were there. No, this is different than that this is a silent auction is where there are items put out and people bid on them it could be live or it could be silent, but they're paying something for your art for your services if you're doing a trade show like, say, it's a homebuilder show and you're setting up a booth and you're showing your photography how to decorate a home, you might do a registered a win where it's more like a raffle where you're collecting names to market too and you pull a winner and they win it totally different situation we don't ever do raffles at my studio I'm boutique and I don't want someone to win it, but does it love what we do so I want people who are paying money I don't get that money, it goes to the business but they're paying money and they've raised their hand and say, you know, by paying money they're saying I wanted to the charity I want to come to stare pretty it's worth enough to give money to do it a question from jessica peck what's the best way to find out about auctions and fundraisers there often deadlines and by the time I see them and print of miss the deadline to donate again, this is where being proactive instead of reactive and this is also where social media can come in go put on facebook does anybody know any school auctions I'd love to donate? Watch him come phone minutes probably your phone will start ringing but otherwise paul schools, great schools, private schools, private schools all have auctions, preschools, grade schools, sports programs they're everywhere in really easy to find and what happens when you do one everyone else is prospecting for their school you're on the list so once you do a couple everybody knows oh sarah petty photography will give to your auction and I'm ok with that I want that out in my marketplace that's brand building I want people to know that I care about my community and I want these schools to succeed I'm a child photographer for crying out loud that's important to me sorry my screen is alright I'll jump in here so a question from elisa and lisa andy rubiera sorry, I know I'm not reading that right but uh question is what about for wedding photographers? Weddings there so pricey what would you offer at an auction like this? Well first of all, you've got to be careful if I'm at an auction, a preschool auction or a private grade school, I probably wouldn't give a wedding gift certificate because there aren't enough people in my target audience to do it. You could position it as relationship, family engagement bridle and do it that way you might be better off. I think this is a case where you're better off donating to the march of dimes you're better off donating tio denim and diamonds you know the big fund raisers in your community that are for not for school specifically, but for a disease or for a benefit or something, right, like a cancer society has a big gala big gala, someone there someone in there more than likely get it depends on the size of the city. I mean, some people have city, you know, towns of several, just a couple of thousand people that may not be the best approach, but if you do also do portrait's away to start building the business fashion tv in singapore, sir, if we've limited resource is budget, would you suggest we get potential customers to read about us like facebook, twitter while ads, billboards or hear about us radio stations? Talk about us, word of mouth or feel about it like a behind the scenes video clip? How should we allocate our budgets well, like we talked about going back to objectives and for people, they buy creative lives, they get the publicity so that's all outlined as our gift to you guys on how to do that. But that's, where you're getting tactical about what those objectives are. So if your objectives is, you know, building a senior business that's where you have to sit down and brainstorm and say, ok, how what? What can I come up with that will accomplish this objective? For example, we did this fashion show for high school seniors the first year, and part of my objective was I was introducing this other photographer because I wasn't going to photograph the senior, so we needed to come out with a bang. She photographed twenty five seniors. We read it out this way, paul again, not inexpensive. I think the whole thing was ten thousand dollars. By the time we rented the hall, brought people in, got the fashion stuff. Did you know we traded with the radio stations? Could have been done for less, but I'm on the upper end and I want to come out with a bang had a cool, printed piece and we got a lot of buzz on the radio we had. Other businesses tied in, they were talking about us nonstop, so that was one of those rocks. Look, we need to launch a senior business. How can we do that and create a buzz and get on the radio and get all these kids talking about it? So we came up with a fashion show that's where, like in our magnetic client attraction program, we walk in detail just like we did with auctions of all of these other ideas. Tack stickley where to get a mailing list. I mean, there isn't one magic answer that works for everybody. You have to figure out like that someone who only does destination weddings. The auction idea probably isn't the best idea for them, but co marketing with other other vendors, another destination, aruba, and in in the key five key cities. That's a way to an end vendor relations take putting money into gifting the cool flower shop that you love to work with in the cool the cake baker so that you guys kind of get together like we want to do these weddings because we know if we do him as a group, we rock right? So there's other ways to accomplish that's what it goes back to, what are those objectives before you figure out what to do, how to accomplish that objective?
Class Description
Learn branding from Sarah Petty and Erin Verbeck! Attract the right clients to your business by creating your own unique brand, new distinguishing products, a more profitable price menu, the right marketing and a new sales process!
If your marketing isn't working and you're not attracting enough of the right clients, Sarah and Erin will go step-by-step, showing you how to address each part of your business's brand to make sure it reflects you and brings in clients you'll love.
Reviews
Great class - fantastic, immediately-usable advice for reaching new customers with the right marketing mix, whether you are just starting or want to revamp your small ("boutique") business.
I have watched this course completely with so interest and excitement!! I just wish I had it three years ago when I opened my photography Business. Even if you have been in business for awhile or just starting out this is the course for you. Sarah and Erin have all the kinks worked out for you. You must take this course. I can't stress that enough!! oh and the book "Worth Every Penny " is also a great book So Much info.
Anything Sarah Petty has done is wonderful! She has such an eye for photography, sales, and marketing! This would be a GREAT investment! =)