Photoshop and Lightroom Creative Cloud Additions in 2015
Lightroom 6 vs the Creative Cloud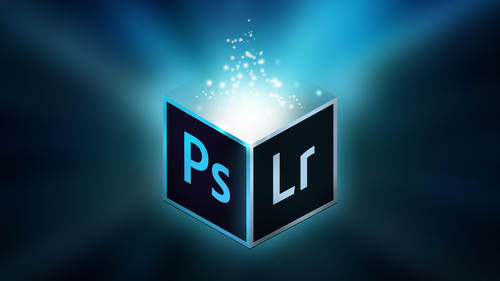 Photoshop and Lightroom Creative Cloud Additions in 2015
Lightroom 6 vs the Creative Cloud
Lesson Info
Lightroom 6 vs the Creative Cloud
Now that you mentioned with light room c c there's a difference between boston say there's two versions of light room right now that our current there is light room six and there's light room c, c and it's one of describe a little bit about the differences between those two because there is starting to be a difference. When those two versions were released light room six and light room c c they had the same features in it and light room six was through those people that chose not to subscribe to the monthly fee where you get updates over time. Instead, they wanted to be the kind of old school way that it used to be where maybe it takes eighteen months or two years for them to come up with a new version of light room and then you would get all the new features together and you'd buy that new version an upgrade to the new version that would be bite room six his mindset would like from sisi it's different it's a monthly subscription and therefore adobe comes out with a new feature. They'l...
l release it as they're ready and so you get many updates over time instead of getting the mall is one chunk now in doing that having two versions you have to realize that light room six, which had the same features a slight room c c when they were originally released well now start to deviate a bit and that is because if you have light room six you're in kind of the old school way of thinking and that means you're not going to get any new features intel light room seven would come out just like it used to be and the thing about it though is when you update your light room when they're for there's a new version just a small update it's actually the same program light room ccn light room six itjust has disabled the new features but they're actually hidden in the code so that means sometimes you can cheat you know that new slaughter called the hayes you're only going to find that light room cc you won't find it light room six you'd have to wait until light room seven is released before the added any new features but it's hidden in the code it's just not showing you the slider the code is in there to use it so we can cheat if you happen to have light room six and you happen to get this class I'm in include with the class cem presets in those pre sets I made in light room see see where the d hey sliders visible and I just made him I'll show you over here here my presets d hayes I consented to zero or aiken ramp it up ten twenty you khun dio d hayes in a negative amount as well that will make an image look more hazy if you wanted to local foggy kind of stuff and here's positive settings and even if you have light room six if you have these presets, you'll be able to use a feature that's hidden in your version that you can't usually get to the d a slider just isn't there but it does work with presets so if you get this class and you have light room six you'll get these presets you can install him and therefore you can have a feature that usually would have to wait for like room seven a half and so that's kind of interesting little hidden tidbit so just know that if you have light room six you won't get new features until late room seven comes out I have asked adobe about it and if you want to change over to the six subscription plan, there is a way you can do that if you call customer service and adobe you can have them switch you over and they will give you some sort of a credit for your uh your purchase of light room six they'll give you the equivalent in the subscription so in the end it costs about the same s o if it's something you wanted to switch over to be able to get those new features talk to adobe customer service have been told that there's the plan tio make that transition
Class Description
Technology is always evolving - make sure you keep pace with it. Join Ben Willmore for Photoshop and Lightroom Creative Cloud Additions and get up to speed on 2015 updates from Adobe.
In this comprehensive class, you'll learn about all of the changes Adobe made in 2015 and how to integrate them into your daily workflow. You'll learn about:
Raw high dynamic range
HDR + raw panoramas
Dehaze Adjustments
Retouching tool changes
Face Detection and Recognition
Blur Gallery changes
Rendering trees and flames
Local adjustment additions
Radial and gradient brushes
Hidden and hard to find additions
If you've watched any of Ben's previous courses, this will be a great way to update your knowledge and ensure you know about all the latest features.
2015 has been a big year of updates from Adobe for the Creative Cloud, so get up-to-date on those changes in Photoshop and Lightroom Creative Cloud Additions with Ben Willmore.
Software Used: Adobe Photoshop CC 2015, Adobe Lightroom CC 2015.1