Adobe® Photoshop® Intensive
Simple Slimming Technique (Resizing Layers)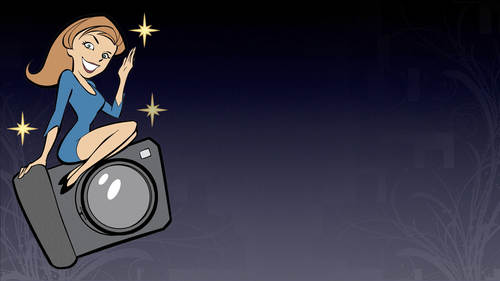 Adobe® Photoshop® Intensive
Simple Slimming Technique (Resizing Layers)
Lesson Info
Simple Slimming Technique (Resizing Layers)
We talked about free transform and I just wanted to bring up ah, one more thing here we've got a petty little squirrel that we're dealing with here and when you're dealing with layers and re sizing and free transformed, as we have been one of the best retouching techniques in the business that I actually learned from a good friend named kevin names, he wrote a book called the art of photographing women, and he taught me this trick and he I use it a lot and it's a little super slimmer ok, so we're going to double click this layer to so that we can do things to it and I'm going to summon free transform again and what you're gonna do is appear in the width field you're gonna double click it and you're gonna type in ninety five percent and it's just the tiniest little little slimming and if you were drain yourself toe on ly slimming by five percent, nobody is going to be able to tell that the retouch was done it's going to knock about five pounds off your subject even our chunky little squ...
irrel here see, I dare not use this on any pictures that I own cause friends and family would kill me did school safe so then what you can do is simply press return and again because that's happening on its own layer, okay so if you've got other layers in the document, let's say this was, you know, a lady's photo or a man's photo, and you had another color correction and all kinds of stuff going on. You would do this on lee on the image layer, and it only effects. You know, just that one part without harming anything else. And now to get rid of the transparent side, you quickly look over both shoulders. Make sure nobody's watching and you use that image trim command that we used earlier, set to transparent pixels and now are squirrel is five pounds lighter, man. He used to be so that the fun little little slimmer for you and tell you what, let's, take a quick break. And then when we come back, we're actually going to create this image right here, which is a true grayscale image. So that's our original. So we're going to use layers and the paint brush to actually cull arise, a great skill image. So we'll pick up with that when we get back.
Class Description
In this special photoshop tutorial, you'll dig into Adobe® Photoshop® CS5 with Lesa Snider, author of Photoshop® CS5: The Missing Manual. There is so much to cover in Adobe® Photoshop® CS5 that we need almost a week to cover everything. In this special 4-day workshop you'll dig into Adobe® Photoshop® CS5 with Lesa Snider, internationally acclaimed instructor and author. Lesa is informative yet entertaining with a unique way of explaining difficult concepts so you understand the "why" behind the "how". Get ready to spend a fun, high-energy week digging into the power of Photoshop.

Software Used: Adobe Photoshop CS 5.1