Adobe® Photoshop® Deep Dive: Selections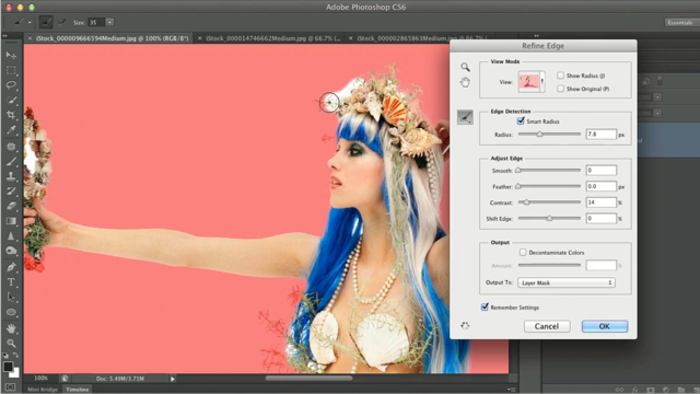 Lesson Info
Adding and Subtracting Selections
Selecting difficult, irregular areas, selecting by shape and color using various tools, doing quick selections or carefully refined edges... in this 1-day Deep Dive into Adobe® Photoshop®, Lesa Snider will cover all aspects of Selections. Regardless of what you need to select, Adobe® Photoshop® Missing Manual author Lesa Snider will show you how!
Software Used: Adobe Photoshop CS6

Reviews
Lesa is a very good instructor: she knows how to combine science with fun. I've learned a lot from her, and I am glad she repeats things from time to time ("Repetitio est mater studiorum" !). Thanks, I hope she will be in the next Photoshop week or some other classes.
I have purchased all of Lesas Deep dive classes and have learned so much. She makes it easy to understand and she gives you examples and goes through them more than once so you understand. This is the class that not only shows you how to but what you can do. She gives you ideas and she is a joy to watch and listen to. I can say enough good things about Lesas classes and I am so glad to have them in my tool box to refer back to anytime I am stumped on how to fix problem in Photoshop. Thank you Lesa!!