Adobe Photoshop: Retouching and Collage
3:00 pm - Retouching in Perspective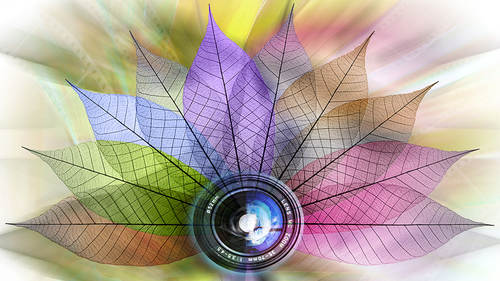 Adobe Photoshop: Retouching and Collage
3:00 pm - Retouching in Perspective
Lesson Info
3:00 pm - Retouching in Perspective
Now let's talk about retouching in perspective here. Ah, pretty generic shot from Iceland. Um, and the problem here is I'm not lined up with these buildings. Eso that the building that's further away looks smaller in the scene because of perspective. What if I want to retouch off out one of these windows or I want to move a window to a different building? Well, if I used the normal retouching tools, then I'm gonna have to be working a lot with scaling and rotating and things to get it to match up. But let's see if there's anything I can do to make it much easier on me. I'm going to start off by creating a brand new empty layer because I don't want the retouching that I apply to apply, you know, affect the original picture. So there's my empty layer. Then I'm gonna go to the filter menu, and I'm gonna choose a choice called Vanishing Point. Vanishing Point is designed for working in perspective, and when things Aaron perspective, there is a vanishing point. If I were to continue this li...
ne that makes a bottom of the building off into forever land and continue the line that might connect this part of the roof to that part of the roof with a straight line and continue it on where the two meet would be the vanishing point. That's why the name. So when I choose Vanishing Point, don't worry about that. This comes up and it wants me to define a surface by clicking on the four corners of anything that would be a rectangle on that surface. Bigger the item is, the more accurate you'll be. The smaller it is, the less accurate you're gonna be. So I will look for something rectangular. We have a rectangular window here, and so if I come up here, I can use standard zoom tools. Just see. No, there's a weird bug in Vanishing Point. I just ran into, uh, in that ISS on occasion and usually only once per day. It will think you have an overly low resolution picture right now. I zoomed upon this image, and if you look in the lower left, it thinks I'm zoomed up to 1600% view. Have you ever zoomed up to 1600% view? That's when the pixels look like they're about as big as your head, you know, I mean, and this is what it's showing me. All I'm gonna do is hit. Cancel, and I'm gonna go right back in. I don't know why it happens. It only seems to happen once a day the first time you use it. But now if I zoom up Oh, it did a second time. Who tried 1/3 time? Because usually it works. We'll use a keyboard shortcut this time. OK? Do you see that I consume up? I'm only a 300% view now, and it's actually working. So on occasion you will find that it just does something odd, which is it will think that you're images low rest when you try to zoom up. It seemed to me like using keyboard shortcuts was more successful than clicking with Zoom tool. So what? That might be one of the reasons. All right, so now what I want to do is zoom up and I wanted to find a surface. I define the surface by clicking on the four corners of something that would be a rectangle. I could use the four corners of the white part of the window because that's a relatively easy toe, determine rectangle or would be better if I use a bigger area. And what I could do is just act as if these two windows are really one, because they're on the same level. I think hopefully they used a level. This is kind of old building there might not have, but I could click on this corner and then that one and then this one and act like it's one big rectangle. But for now, I'll just use a smaller one and I'll show you what you can do. I'm just going to click on the Four corners. If anything, that would be a rectangle on that surface, and it puts little grid on it. Then if I want to extend that grid instead of working with the corners, I'm gonna grab the side handles, and I could just pull this out and extend it over the area that I'd like to work with. And this is where if you start with a small area and expand this out to a bigger one, you'll notice some inaccuracies with the shape that you have here. It lines up really nice. You see it lining up on the edge of that crack. But when I get it off this way, do you see it's off a little bit. Do you see where the angle is? Off a little there. Well, come on, Photo shop. I didn't tell to zoom in that far, but the angle is off a little bit, and that's starting small and going big. You kind of amplify any inaccuracies, whereas if you start big, you have fewer those inaccuracy. But I'm gonna just expand this out so it is on top of the whole surface that I'd like to work with. And if I need a fine tune it, I could grab that corner. Fine tune its positioning, grab this one and fine tune it. But now that I have defined that playing that surface, Photoshopped knows how it's being distorted by perspective. And now I have a limited set of tools on the left side that allow me to do things and let's see what some of those tools are. Well, first I can go over here and there's a retouching tool. It's the clone stamp with the clone stamp tool. I could now come over here and just like in a normal image. I can option click on an area to tell it. I would like to copy from that area, and then I can move over and you see a preview of my brush just like you would usually see right. But the difference is this preview is I move it further away from the camera, like more down here. It's getting smaller with the same perspective as the image, so that I might be able to use it on even this building or this building, assuming they had similar citing, you know, if they're Clapper's or whatever were wider or skinnier wouldn't work. But I'm coming here then and get this tow line up, and you see the seams in the clapper are lining up to the right with so I could click there and now use that hopes, getting a little bit of the window in there. Go around here and try to get rid of part of that. Then I just have to go to another area that I just didn't have enough space. I could option click again, maybe in a similar area over there again making sure those little cracks lineup and try get out some more, and I could continue doing that in various areas to get it to look right. Other things that I could do with Vanishing Point is, let's say that that window was never there. I can grab the selection tool that's right here. It's a marquee tool, and I can click and drag around a window. And then, if you click in the middle of it, first off notice that the selection is not a rectangle. Instead, it's distorted by the same perspective as the image. So it would be a rectangle in real life in that scene, but not from the cameras position. So now I click within this, and if I drag, unfortunately, it just moves the selection and not the picture. But there's a trick. If you hold down the option key, that's all time. Windows have it held down right now, and I click in here. Then it knows to move a copy of the picture, you have to know toehold on the option key, and if I move it, you'll notice it's getting smaller and smaller, smaller g. I could have put it there, couldn't put it. There would be this one needs that size window. I can put all that's where I wanted now. Usually I would zoom up to make sure the vertical lines of the clamp order whatever you call the siding match. But you could just get the sense that if I wanted to act as if the window was over there, I could do so. And all I did is I took that selection tool. I clicked and dragged over the area wanted. But when I clicked in the middle and drag, it just moves the selection. Unless you hold on the option key Alta Windows, then it knows to move a copy of the actual image and will be able to move it around wherever it is we need to. And so I think that's pretty cool. If I ever have something where, you know, perspective is is really messing with me. This I find to be oftentimes easier than using the clone source panel to tell it to scale and rotating all that. If it's simple perspective that I'm working with now, I created a brand new empty layer before I went into this filter, because otherwise this filter will do everything directly on the layer that contains the picture. But if I click, OK and I had an empty layer before I ever went in there. The end result should be sitting on that empty layer. See my two little windows. So you just have to remember to create that empty later before you go into the vanishing point filter. Also, if you don't complete all your work while you're in there, you can always just return back to the filter again. And it should remember any planes that you've defined so you could go back and forth to the filter again and again with that same document. You don't have to find the plane each time, but there's more. Here's a church from Iceland. You can define more than one surface, so I'm gonna create a brand new layer to put things on. I'm gonna go up here to the filter menu and choose Vanishing Point, and I'm going to define two surfaces, so I'll come in in first. I'm just gonna act as if all those windows are actually not even all the windows. I could do the entire side of the building because I can see the edges where they are so right here is the corner, isn't it? Start right there where I can easily see the corner and they will come over to this corner down here and then that one, because the bigger the surface you work with a less less error you'll end up having and how precise you are with hitting the corners. And that way I don't have to pull it out and extended it at all. Just so you know, when you define the surface, it's going to be one of three colors. When you're done, you want it ideally toe look like it is here being scion and color. But let me show you the other colors you might end up seeing and what they mean. If I wanted to find another surface like the surface over here, all I need to do is go to the define plane tool. This one here. So it's got little plus sign, not little grid and click on the four corners of another surface. So I'm gonna click here. I'm gonna click there, and I'm gonna be off somewhere. I'm just gonna get it wrong because I want it to show me what happens if I do it wrong. you see what color it is now? It's not science. Scion means good. Everything is good about it. Yellow means, Yeah, I could use that, but I doubt it's ideal. I bet you your corners are off a bit, not so far off that I can't deal with it, but it's pretty sure that your corners air off. Now, if you get your corners off quite a bit, you're gonna find it will eventually turn red and red means I don't know how that could possibly be a rectangular surface in three dimensional space. I have no clue how to deal with that, and it won't be able to deal with so yellow means could deal with it. But you might want to inspect it. You can probably get it better in Scion is three ideal in that usually means, yeah, you get all the corners just right. It doesn't always ensure that the corners air just right, but at least it ensures that photo shop could at least understand how that could be a rectangle in normal space. So down here I couldn't see the corner, so I had to guesstimating where to put that corner just I made this edge. So it was parallel with the edge of the building, and I made the bottom edge parallel with the bottom edge of the building, and that made it easy for me to determine where that corner would be. Even though I can't see the corner. All right, now, let's see what we can do that we have two different surfaces to find. Well, I could grab by clone stamp tool here and let's say I want a copy a window. And so I grabbed this window. I'm just gonna option click, and you know how I could apply it over here and it would get smaller as we go this direction, so that if there's something obstructing another window, maybe some flowers or something else, I could easily come in here and use that to retouch it like there. I made it so you can see through to no window in the distance, that kind of thing. But the other thing I could dio is, let's say an option click here. I could move this, and I'm not stuck using the surface. I can also go around the corner that while although I find using the clone stamp tool to be less effective there because often times when you go from one surface to another, the size isn't right. Like right now. To me, this looks too big. And so if I click and apply looking a huge the window is so I'm gonna choose undo. And instead of using that tool, I prefer to use the marquee tool with the marquee tool. I can come in here and just select that window. And then you remember, you hold down the option key to drag copy Ultima windows. I could do that. And you know, it can move it along here easily. In what way off here if you want. And it'll assume it's on that same plane, Garlits, where you move it until you touch another plane. Once you touch another plane in the same say it should be distorted by the perspective of that surface. But it's still too big is not well. There is a transformation tool in here. It's this tool right here, and that will live in a skillet or rotated. So I'm just gonna grab the corner here. Ah, hold shift. Do not distort things as you would with any transformation and Photoshopped, and now you see if I get it closer, this corner is bigger, so it's closer to the camera. Closer this corner smaller because further from the camera. And so I would be a little more careful with trimming exactly what size it should be. But you get the idea that we can move something from one surface to another using vanishing point When you were doing this, it looks like when you're in the transformation tool, you also have the choice of flip or flop, which just means vertical or horizontal flip egx because sometimes a technical name, yes, flip and flop. So anyway, we could do that because sometimes the light should come from the opposite direction. The opposite edge or other features won't look quite right with that, or if you have some, you want to turn it into something. It looks like French doors. Sometimes flipping. It is easier to add, like if the door handles on one side. When you flip it, the other door handle would be on a matching side. When you're done, you can click OK, and if you had created a brand new layer, it's gonna be sitting on its own layer there. And that's where you can be more precise with your selections and things like retouching in there. Because you only have that basic selection tool in there. That's a rectangle. But here you could add a mask and really, finally mass debt to make it look like it might belong there. So a couple questions And be honest, this one's for me. When you're creating multiple planes like that, they have to be connected to each other. Or could you, like, move it from the window from the side of their onto a gravestone? I mean, is that you're sick? Somebody else. Somebody else said that somebody else was asking whether, you know, you could have moved the window up onto the roof. Okay, Yeah, Let's see if I come in here and I grab the tool that defines the different planes. These aren't quite rectangles, but I'm assuming this is the same height over here. I'm not certain if it is or not. I guesstimate that correctly to approximate its shape. And let's see if we can approximate the rooftop be better if I zoom in when I'm, uh, doing these because that I could be a species. I'm more precise. I could do that. And so this is Demonstrate. Can I do the rooftop? This is demonstrate. Does it have to be attached? So the various things. I will grab my selection tool now and I'll grab a window and I will hold the option Key and dragon. And then let's see if we get up here on the rooftop. Get up there. Let's see if we can get it off here and get it over here. Yep. And if it's the wrong size, go to the transform tool. And now you have a great stone with a window. Good. Uh, all right, you got me there. So let me take you one step further. I wish I would have left the original version of this image open, cause it would have already had that plane to find, but unfortunately, closed it. Let's see if there's a couple other things. Weaken dio, um, create a new layer. Actually. Don't even think I need the new layer. But we'll find out. Got a vanishing point. I will quickly define what I hope are four corners of a rectangle and I will select window and we think I think I can go at the top. Just little side menu. It's found right there. I'm gonna click on that side menu and there's a choice called Return three D layer to photo shop Turn three d Layer two fighters. And now I hope that when I have that selection and I click OK, if all works now, Photoshopped is gonna go a little bit beyond now. What I have when I actually didn't mean to click, that is it's given me a couple things. I didn't mean to go to the three d space, which added all this other stuff around me. If I just go up here and go back Teoh Essentials, it'll get my panel's back. But if you look at my layers panel, it has my original picture. It has the empty layer that I created that I didn't actually need for this feature. So you can ignore that. And up here is the new thing it has that is, a three D layer three D layer in Photoshop makes it so. It thinks that this portion within my image is three dimensional, and so now I can rotate it in three dimensional space and there are ways to turn off the grid and do all that kind of stuff those air just for visualization. But if you wanted to really get nuts with it, you can. But what I find that to be useful for it's not just do weird stuff and rotated in three dimensional space is if I go over here to my layers panel, there is a choice under here under textures right there. What's his temp? And if I double click on it right, we're here. Words his temp. Zero. It'll show me a straightened version. So let me do it again because you guys won't know. What the heck did he dio? Let's revert. So I'm gonna come in here and filter vanishing point. Click on the four corners of something rectangular just like before. Okay. Ah, I don't even think I need to select the area because it looked like it took the whole plane. But anyway, I'll select it and I'll say, Go over here. Return three d layer to photo shop when I click. OK, if it thinks long enough, it'll ask you if you want to go to the three D features. This time, I'm going to say no, I don't need it to go and do all the winner three d stuff. But if I double click in my layers panel on this thing here says Temp zero, it's under textures. It will show me a straightened out version of that seeing Straighten out any surface you want. If you see text on a surface, that's a weird perspective. You straighten it out so you can read it. So let's say I then take this straightened out window and I now copy it. Let's go to a different document we worked on before. Couldn't do layer to put things on. Let's go into Vanishing Point General. We had all those planes defined Well, now I can paste it, although it won't work from this menu. The menu's great out. Use the keyboard shortcut for paste. It's command V. There's that window. Click on the window and put it on any plane you want so you can go between documents as much as you want. So it's just weird all sorts of stuff you can dio in Vanishing Point, and, uh, I think it's kind of interesting, and any time I need to do any kind of retouching. Where have the perspective? It's much easier to do it in Vanishing Point for the basic part of retouch. And then when I'm done, I go back to the main part of Photoshopped to do the fine tuning because the tools you have within this are rather limited. If you look at, it's just the tools that shows on the left. Just so you know other tools up here, it does have a paint brush. If you want to add graffiti to a building, it would actually do your your You're painting in perspective, although right now it will only do in this area that selected Let me get rid of the selection, Okay, but you do have a paint brush. If you want to like paint whatever you want, it will get smaller as it goes further away from the camera. I don't find that to be that useful, but if you wanted to like sign your name is of its graffiti on a wall, I don't know. You can measure things with Measure tool, and you can pick colors out of it with the eyedropper. But Vanishing Point is interesting feature. It's been Photoshopped for quite some time, but I find that very few people even know it's there. So any other questions about Vanishing Point? Yeah, absolutely. Um, one is from Jane, 37 77 says, How many planes can you create with that? Are you limited to a certain number? I'm sure you are, but it is a lot. Um, I'm trying to run into the limit. I know there's a limit, but I just don't know what it ISS more than I have needed, You know, you can put a lot in, but what's cool is if you actually define all the surfaces and then you go and say export. Three D layer can have all those surfaces in three D so you can rotate. It is if it's a three dimensional logic. We just did it with one surface. But imagine if you had five surfaces returned three D object, and suddenly you could move all five surfaces together in three dimensional space, so it could be pretty. Not so. I don't know what the limit is on the number of planes, but it's a good number. Yeah, uh, a region underscore. Photography says doesn't work with people, so work with people. It works with any kind of image. The main thing that it doesn't do is when you have something that is three dimensional, that has a good amount of depth, like be an example in here. It's not going to be able to take more than one surface in scale it like if I had one of the gas pumps and one of those other images, Where is a If in this one, I were to flatten this image so it's not complex new layer to put my stuff on and go to Vanishing Point. Just because I define the four corners of a surface doesn't mean that it's going to do great with three dimensional objects. I'm guesstimating where these four corners would be. Let's just say that's about right. If I grab one of these pumps, it doesn't just have a front flat surface like a window did. It also has a depth to it. And if I end up taking that pump, then insane that I'd like to move a copy. Well, if I move the pump over here, wouldn't I not be able to see the side that's on the left edge? Well, it's not gonna be able to think about this in that way. So when I do this, move it way over here. It's weird and that I can still see the left edge of the pump. Where is it from? Reality. It was moved over there. I would see less and less of the left edge that got over there if I move in this direction. That left edge now is like more than I should be able to see or something so it is does have its limitations in in the way it works. But it is a nice way to be able to quickly add extra pumps to a gas station that only had one. You know that kind of stuff. If long as you're not moving him too far when they're three dimensional, does it only work with straight lines? Or could you, for example, moved the mural from the gas station and stick it on? The Icelandic Church of the mural was on a flat surface, so as long as it was on a flat surface, should be able to go grab it if it was on a curved surface, where it's like a rial curve, that's where I wouldn't be able to deal with it. So here I would just would it re scale the pictures on the mural and to Would I re scale well what? It would apply the perspective to the pictures as well. Yeah, it will apply the perspective to the pictures if I go to Vanishing Point. So I'm trying to do this quickly so we don't spend all damn Vanishing Point. But it's hard for me to determine exactly where down here. Let's just say something close to that. Could be the four corners of that surface. I can then say, Take that. I'll say it returned three D layer because that's how we straighten it out. No, we don't want to get the fancy features. Double click on the thing that's called temp zero, and I'll get a straighten bureau. It's looked all copy. And then what other documents we have open where you want to put a mural on the rooftop of that one building on this roof. Okay, you layered. Put it on vanishing point. Uh, command V is paste. There's our mural trading on to that. And then scale. Click OK to say you're done It's not perfect, I guess, because it had to scale it up. There's pumps and things in there, but it tried. Yeah, Vanishing point has been Photoshopped for quite some time, but I find very few people use it all right. Any other questions before we move on anything else in the studio audience here? No. Good. Okay, just a clarification. Whether this is available in CS. Five seconds. Six. Extended its available in CS five. CS six. It's available in CS four. I don't know if it was in CS three or not, but it has been in photo shop for quite some time. And how about the three D the three d part? You might think you need the extended version for eso The alternative to that. I can give you one that would still work in the old version other than be able to rotate it in three dimensional space. If you just need to straighten something out and therefore you copy it and paste it into a different image using Vanishing point, here's an alternative, and that is, if you don't have the extended version, you can go to the crop tool, and there's more than one version of the crop tool. One of them is called Perspective Crop. In With Perspective Crop. You click on the four corners of a rectangular object. If you need any extra space around it, pull out the sides, not the corners but the sides. And then when you press return or enter, it simply straightens it. And so that would be your alternative to returning three D layer to photo shop. You could do that to straighten something like the mural and then select on copy and then go use it in a different picture. You could go paste it into Vanishing Point and put it on any surface you want. So that's Ah, alternative way of straightening some things, which is the main thing we use the three D feature for.
Class Description
Part of the Complete Photoshop Mastery Bundle.
Learn how to retouch any image, whether it be the simplest problem or the most complex and seemingly impossible task. Understand the difference between all the retouching tools and then learn how to supplement them with other Adobe® Photoshop® features. See how multiple images can be combined into a seamless composite that is much more than the sum of its parts.
Learn the difference between all the retouching tools and when to use each one
See how the Clone Source panel can help with difficult retouching jobs
Rid your images of telephone poles, power lines and pedestrians, even if they overlap complex backgrounds like trees
Discover how Layer Masks, Blending Sliders and Vector Masks are best implemented
Learn how Smart Objects can allow you to make almost infinite changes to your design without having to rework your image
This course is also part of the Photoshop tutorials series. 
Software Used: Adobe Photoshop CS6

Reviews
Always love Ben. So clear and deep at the same time. I like buying his courses and love the added notes file. Shout out to his lovely wife for the awesome job she does!
This is the my first purchased Creative Live course. Enjoyed the live broadcast and now practice a bit of the segments at my own pace. Ben Willmore is an outstanding instructor. Went off and purchased his Mastering Curves which is just as useful.
Absolutely loved the class! Found out so many things that could either help me out when in PS or just add to my arsenal of editing. :) Thanks so much!!