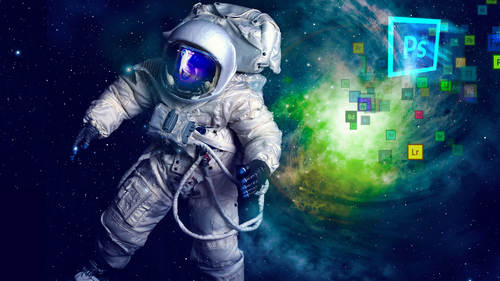 Class Description
Join Russell Brown on a magical tour through the history of Adobe Photoshop. This crazy and wild historical review will cover many of Russell's favorite features from every version of Adobe Photoshop since the beginning of time. Put on your seatbelt and get ready for a blast from the past in the comic review of all things Photoshop.
Software Used: Adobe Photoshop CC 14.2

Reviews
That was a pretty cool Photoshop Odyssey run down. Loved it. Elmo blew my mind.
Loved your intro and managed to stay Live for the first 2 days then purchased the entire week. Great Bang for Buck!
Superb presentation by the Master! Love it! Russel Brown is unique in every sense and his tutorials are real gems for those who seek tuition in PS