Adobe® Photoshop® Smart Objects and Smart Filters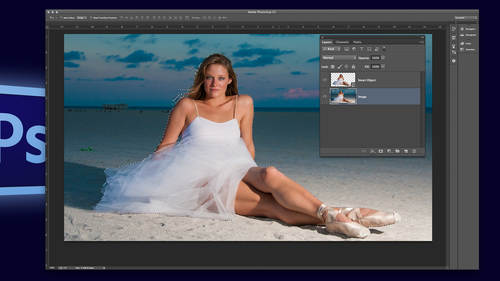 Adobe® Photoshop® Smart Objects and Smart Filters
Class Description
One of the most important changes in the history of Adobe® Photoshop® was the introduction of smart objects and smart filters. See why in this class that will be packed with everyday uses of these powerful functions.
Software Used: Adobe Photoshop CC 14.2

Reviews
Dave Cross is an excellent communicator and I've been following him since the early days of NAPP. This tutorial is essential for those who wanted to expand their knowledge of Smart Objetc sand Smart Filters and his examples to explain his criteria are practical and straight to the point. Loved every minute of it!
Superb. I consider this an essential tutorial for teaching Smart Objects and Smart Filters. Excellent stuff. Thank you Creativelive.
Dave is an excellent instructor and I have enjoyed several of his other classes. I was somewhat disappointed in this class. The subject of the class is Smart Objects. Almost every example used in the class involved a text file. For those of us that don't often use text files other examples would have made the class far more helpful.