Challenge 5: Facework
Jared Platt, Lisa Carney, Rafael "RC" Concepcion, Jason Hoppe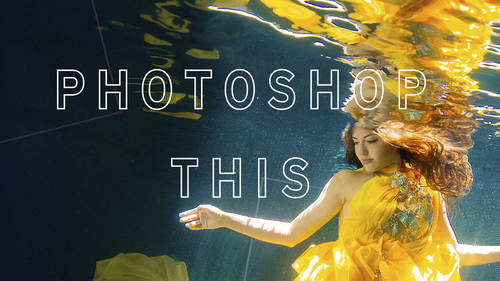 Challenge 5: Facework
Jared Platt, Lisa Carney, Rafael "RC" Concepcion, Jason Hoppe
Lesson Info
6. Challenge 5: Facework
Lesson Info
Challenge 5: Facework
Okay, we have one last challenge to close out our day, and this one is about faces. Because, often times I shoot a lot of photographs of senior portraits, and there's always oily faces, there's acne, there's flyaway hairs, there's everything, and so you have a folder, it's a super secret folder, and you may open that image now, and your job is to fix that face. And the problem is is that I've shine on my forehead I've got a weird shadow that's creating, from the hair, it looks like I've got some kind of skin disease over here And I'm also wondering if there's any way that you can get rid of my stubble, that would be nice. I would like to look a little bit more shaven. I also have some kind of a rash right under my eye, so if you could fix all those things, and you have a total of five minutes tops to do it. Oh, wait, you only have three minutes and fifty seconds. Wait wait come on... come on. I'm like... how does that happen? So does that really count as fixing a face? Dude, yo...
u know what, when you give us garbage, this is what you get, Okay? Are you saying that my face and that cat's face, the cat's face is better? I like the way you're working on that, though. I do love my cat. If you brought that into the liquefy tool, could you warp the cat's face? Well, what I want to do is I'm just kind of seeing blending modes here, so we can get this ghost like thing here. We do need to go ahead and just lighten this up a little bit right there. Yeah, you gotta match the lighting. Oh yeah, definitely. And then lets get the opacity here so we can kind of get the eye balls in here. So, if we go in. Oh now you're doing it. Nice. Ill come back to you later. What are you doing, Lisa? I'm still off the separation. How are you dealing with the shadow, or have you not gotten to that yet? I haven't gotten to that yet. Give me a minute. What's your favorite method for getting rid of facial shine? Because that's the bane of my existence. Do you know how I got that facial shine, by the way? I think you sprayed yourself with something. I put a lot of Vaseline on my forehead. I don't want to know that. That's just. Eww. It took a long time to take that off. And as you're saying that I'm like step back because its so gross. But you know I love you. That's really rough. Hang on, hang on, give me a minute. What are you doing? I'm taking some samples. You're just doing a little content aware fillage. And then I figured you could use a little more just a little rough around the face. Oh, you're giving me more scruff? Well, I think just go with it. If I have it, go with it? That's what I'm thinking. That is a lot of five o'clock shadow. You have a little bit of kinda like a Kenny G woke up in the morning kind of thing. Nice. But its cool, like I like it. That's good. I like Kenny G. Okay. All right, what are you doing now? I'm just going to try and paint your face out. I mean, paint the stubble out. Okay, explain to me how. So, on frequency separation, the tone and color are separate from the detail. So I can go in underneath. Look at you go. And start- I mean I need more than three minutes to be honest. It's a hard ask. Yeah but you're getting a good start. But I'm definitely getting there. And then I'm going to have to go in and do the texture, which is kind of jacking me right now, but I'm getting there Look at that, you're just getting rid of those shadows. Those crazy, squirrely shadows from that nutty hair. One minute, oh. Sixty seconds, you're doing a good job. I'm getting there. Man, I'm gonna take off your shit, I'm gonna shave you. Nice shave. I gotta... I didn't like that. Too much. How's my cat face goin? That is really disturbing. You look like avatar. You have the hair like that so we put in a hairless cat. Oh, dude, that's avatar. That's awesome. You realize that I'm the one judging this contest though, right? Um, we have been secretly judging all of this the entire time. Yes. Because, you know what? We always judge these things. I'm not going to be able to finish, crap. Yes, but... But you get the idea. I'd be able to sell it. Like, just give me another couple minutes, and I can get this done. That's fantastic, though, nice shave. Frequency separation is amazing. You can do it. I do love frequency separation. That's so good! Aw man. So what do you got, Arcie? Oh, nothin. Oh, and by the way, pencils up, because the challenge is over. And, as far as I'm concerned... That's good. The cat doesn't make me look better, very interesting, nice and artsy, but I'm going with Lisa's, because look at that, she gave me a shave. Yeah, well we're not quite done yet. Got rid of the shine. I do need a new razor, especially around my neck, but that's pretty excellent. The only thing that no one did, which I was surprised, is that my hair was a mess. No one even thought to deal with my hair. Well, you gotta pick your battles, honey. Yeah, that's true. What I've always told people, whenever you're gonna go shoot somebody, if you're gonna do it, bald people rock. Yes. Because you don't have to select hair. I mean, seriously. And it is all black, so it's really good, really easy to select in the channels right there, super easy. But then, what do you do with it from there? I would have just warped it. I would have gotten the liquefy and gone up to the top and pushed it down. That's generally what I do with hair, is if someones got a flyaway little pouch right here, I would just push it back down into their head. Well, here's the hair lady. What I would do is I would get rid of all of it and repaint it. Really? Absolutely. 100%. Get rid of all of it, and then paint it. But now he's looking like Gene Simmons. No, you're gonna start from scratch. Oh. You're gonna paint his hair. Make him look like Fabio. Fabio? You'll just add your own hair? Yeah, new hair. And I've got to tell you, I'm not sure if I've got my hair brushes here, I have hair brushes. And I don't have them loaded. And this is not her hair brush this is her hair. So do you guys know that, I mean, literally, brushes that will paint hair. Right. So I have a whole hard drive... Do you have afro hair? I do, I absolutely do. I have a whole hard drive full of brushes, I just don't carry, I have over three gigabytes of brushes, just brushes. So I have them on a special drive. Yeah, she has a whole closet full of brushes. Yes. And shoes. I have lots of shoes. But you left your digital closet at home. I didn't know I was going to need the hair brushes, I'm so sorry. So yeah. Well, excellent work. All right, can we give them a hand. That was impressive. So, you've learned a lot of things, but I think the most important thing that we've learned here today is that the delete key is very useful. So the next time you find yourself with a turd that someone wants you to polish, just warm up that finger and hit the delete key and then find a different client.
Ratings and Reviews
Super entertaining and informative. I loved watching the experts work their magic with hilarious contests, while also talking through their processes. So much fun!
Can't wait for this class!!!
Student Work