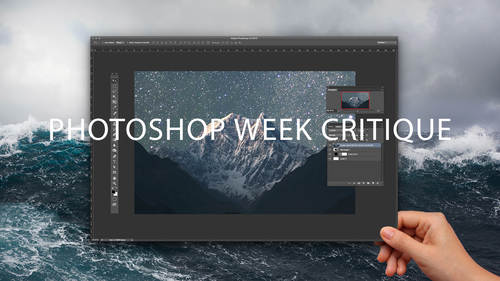 Class Description
Your mission, should you choose to accept it, is to be part of CreativeLive's Photoshop Week Tuesday Night Photo Critique! 
This is an hour long Photoshop critique which will be a free watch on Tuesday February 23, 2016 that will start at 5pm and run until 6pm PST. 
There are two categories for the critique:
Places - critiqued by Tim Grey and Aaron Nace
People - critiqued by Matt Kloskowski and Chris Orwig 
Submissions need to be received no later than 12:00 PM PST on Tuesday, February 23, 2016.  Use the hashtag #PSWCritique, go to the CreativeLive Facebook page or submit your images to 
clcritique@creativelive.com
.
Reviews
Hey guys, thanks for the feedback. Not only for my submission, but for the tips shared on all the work reviewed. My client got what he wanted, even though I agree the street scene was a little over-cooked. And yes, this was a composite. Drummer and kit shot in-studio. When I get the chance to shoot this intersection/town square again, I think blurred traffic might be a cool addition. Although, also liked the idea of the drummer actually playing too.. Wonder if I saved my Drummer and kit selection? Damn... Thanks again. Love you guys! Best regards, JC yourfaceyourplace.com jim@jimcharltonphotography.com