Photoshop Week Panel: The Future of Digital Imaging
Photoshop Week Panel: The Future of Digital Imaging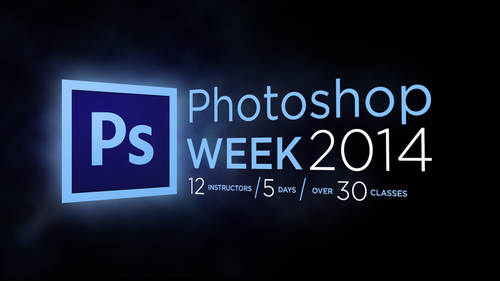 Photoshop Week Panel: The Future of Digital Imaging
Photoshop Week Panel: The Future of Digital Imaging
Lesson Info
Photoshop Week Panel: The Future of Digital Imaging
Hey there and welcome back tio what maybe we could call photoshopped week after hours I don't know bonus segment here today at creative live and we are going to be talking with our excellent panelists about the future of digital imaging some pretty exciting stuff so I don't know I think maybe one of the first things we can kind of dive into is how photo shop sisi has maybe changed career possibilities and creative opportunities for photographers anybody want toe jump on that I'll jump on it okay, I see so I'm not going to be out waited so now you guys know that you could just stay silent and violated by like, oh that's an awkward silence somebody better jump into it and that will be me see if mikey likes it shall eat the cereal so one of the things well, I think just in kind of the bigger picture with the industry and photography right now and everything changing and everything involving so quickly because that is something we can be sure of right moving forward things they're going to...
continue to evolve I think that that speed of innovation is really going to be the difference in the future, so I mean cause technologies are always involved right in photography so based in technology and we were really dependent on the tools that are created that we make our images with so I think probably because everything is moving so much faster these days that people will need to collaborate more right and not only what we need to be collaborating more they're going to be responsible for more so I think that it's it's not only that you might need to take a still but you might need to take video you might need to do something else to differentiate yourself and I don't think it's something really that you have to do I don't want to sound negative because there are so many opportunities there for other ways to express yourselves through so many different tools so I think by having you know creative cloud and having all of those applications accessible when they used to be a huge deal if somebody you know wanted to buy into like the master collection it was a big chunk of change you had to put down on one so I think this really kind of lowers the entry level for a lot of folks who may not be sure you know do I want to do digital video? Do I want to try some web design? Do I do I want you know, is there an advantage for me to create my own app is not something I can offer my clients or is it something that I can do as a personal expression of the story that I want to tell so I think we've got some pretty incredible opportunities by offering such a broad range of products that you can do so much with I'm so excited about that I was a huge fan for that exact reason when we went to the clouds so everyone can have all the tools and be able to dio lots of things um into anything brian, do you have anything you want and that absolutely I think it's a great answer on the development side we can be really reactive toph this changes we used to have to wait a year and a half, two years before we could let a feature out and we'd you know we'd say, oh, you know, this camera came out and we could do these things to support that or, you know, video is a great example and we'd have toe keep the feature on ice for another year, another year and a half now weaken release it just like that, and we've already done that dozens of features just since sisi came out so we can be very adaptive and very reactive that's really awesome, I imagine that would be really hard to wait we screw is there anything that you've worked on in the past that you were most excited about? Uh that's a big question yeah, I'll just go with video again, we we put a kind of work in the video with seo six just because we see more people shooting video, more people sharing video and sadly less people editing video like nobody at its video and so we saw a really big opportunity to say hey, you're here already your files are passing through here already so let's let's make that a lot easier and a lot more powerful on dh that was it was kind of fun but we've both been adobe for a really long time, so taking favorite things we've worked on it that's a tough impossible that is hard lisa weigh like tio well, I'm really thrilled that maybe the engineers at a day we can get a little sleep maybe a little bit of being able to release features as they're ready said it was heartbreaking for them to have to sit on them like you said, I can't imagine oh yeah and then on the consumer side I think it's going to be easier for people to assimilate the changes because it's not so many that the learning curve is so high that they're gonna be ableto I learned a few new things a little at a time instead of having a whole big bucket of new things that they that they have to learn and on a personal level I'll have not having to worry about which freakin version I've got love it it comes to me and I love that can choose when to update it or not and I've never understood how you all could keep up with all the different versions and who's got what in the trouble shooting must have been an absolutely imagine seems like it's just going to be easier all around and it just makes sense and then back to what julian wisely said about the ability to experiment with all the different pieces of software because if you're independent and you're creating your own promotional materials your own promo videos or business card and in design are you know this and that our ad for a magazine you really got all the tools he could do all those things yourself and small businesses really need that it was also a lot of potential just him there's stuff that goes on under the hood through the cloud like the ability to sink settings and stuff through programs and so it might not always be super obvious either I mean the the applications himself that's kind of the obvious portion but there's a lot of stuff that I think it does beacon do to help the customer base just do things that like that they don't want to do, you know, kind of under the hood so they don't have to think about it any of that stuff they take off my plate is a lot better so with all of these tools now that everyone is gonna be having access to and learning all kinds of new things what trends do you think might be developing out of all of this? And people are getting their hands on new things and new people coming to the table and a lot of areas like you mentioned video, you see any trends that might be emerging down the road? I definitely see more people in video, you know, revised and carries about it every smartphone on the planet, she said, so the ability to do something with it with a tool that you already know how to use like photo shop is huge and you might even enjoy it and find a whole new career path. Yeah, one one trend that I've seen a lot of is because we're all sharing photos and we're taking a lot of our photos with comparatively low resolution devices you often want to do more with what you have it might not be the ultimate shot, but it's the one you've got right, maybe you're working off of web resolution, maybe you're you know, working off of a mobile photo and you need to remove noise you need to, uh, president, you need to make it look as good as it possibly can and that's where a lot of the mobile applications fall short so that's certainly a trend it's nice it's, amazing how much you can get with just your phone and having it in your pocket julian, did you win anything? You look like you're chomping at the bit this's so like ok, I'm going to quote and I'm going to quote o I don't know this guy called aristotle but anyway and even pretend like I'm smart, but I'm not but basically said that every month begins with like a mental picture and so to me I think that I mean a photo shopping like nine, ninety nine a month that opens it up to people so many people who can then like maybe they weren't taking a lot of photographs before and now they can and so for me, kind of from more the maybe humans new stick side of things with the psychological side of things like I've been taking more pictures and I've been putting those images because it's easier to collect them and sort them and kind of do all those organizational things every year and that making just a slide show and I'll tell you when you watch the slide show because I did one of those, you know, like I tried to do three pictures a day and I didn't really every day it's really harry, but at the end of the year, the ability to look back over your images so obviously I'm not looking at this right now from like a professional production make money way but more from a self realization and just once I watched that slide show I realized a lot of things about myself and when I take pictures and how we take pictures and then a lot of times when I do take a photograph it's not really about what is in the photograph but what is missing from the photograph and so there's just all these things where you start looking at the relationships be between your images in between who you are and now I'm just getting into the psychology we were stuff so I will stop but anyway that's kind of what I was thinking well, I know that you have you have a fine art side to your photography and andi I've had the pleasure of seeing a lot of your images and they're really gorgeous eso how do you think that the photography as an art form might be changing or the way that we use photography to communicate might be involving well one thing that I would like to say and and a friend kind of mention this to me because of social media and well there's a few questions there I'll quote a few people so there is a nice quote that says um why you can only make an image as deep as you think and it's really a quote to kind of encourage people to go out and to read and to look at things in to study things and then another friend of mine said just never just disparage another person's artwork, which I think is really important today because so many people are finding now that they're able to express themselves. I mean, if you think about that, you know, I know a lot of photographers like, oh, anybody can take a picture now you think how wonderful that is? I think how many people are now communicating, they're not making a photograph as an object, they're making it as a communication, they're not tweeting, they're not using words, they're using a picture just to say this is how I feel this is where I am, this is what I'm doing, so they're using it as this communication tool, which I find really fascinating, and I I love social media for sharing, but I but I'm hesitant, and I'm a little concerned about social media because of the negativity, and I just always remember my mom always saying, you know, if you can't say something nice, don't say anything at all and, you know, if if I like something that's, great, but if I don't like it, I don't I don't have to comment on it because it's coming from someone else and it's something that someone else is creating and it's really none of my business to judge that. So I always like when I'm talking to students, I try to ask them instead of saying, you know, do like this image, I do not like this image it's, it's more like what in this image works for you? And I think if we all kind of take a little bit of that kind of attitude and not is it good or bad, but what works and what do you like and what can you take away from? And I just think that that would put us on a little bit better, more positive road can we not have done such a good job? I love the way that we have be hance now you know, the community that a lot of photo shop user delight room users may not have happened upon, but the ability to get critical feedback and like you wisely pointed out, it would be hands, you can limit it to a certain circle of people of trusted friends where you're not going to get any of that kind of on the negative trolling the hands, I don't find that people are negative in fact, I find because criticism isn't a bad word and of itself right? And when it's constructive criticism that could be so helpful and beyonce, you know, I don't want to sound like I'm just promoting promoting problem, but maybe you can explain it, okay, not everyone knows what s o b hands is a social sharing site, and if you do the photography loyalty bundle thing that we have for the nine, ninety nine a month, you get you can post your portfolio on beyonce, but it's more than just the portfolio posting it is the interactive community with you can post things and and people from all over the world are up up there, and you can look at other people's work and you can add it to your own collection so that maybe you can reflect upon it and you can also post works in progress so that people can comment on your images and get feedback, which which I think is great it's, very scary for me because I don't like to put anything out there that's not, like done, totally done, finished final done, but but it's really helped me when when I've gotten into a right, but would you want to just come in that it's, not just photographers, which I find really inspiring so there's a lot of sites that are really photography based, but if you look at the hands there's a ton of other folks to another design work other video work and and I just like that stuff I don't do when I don't know how to do and I look at it and my judges drops and I go wow like there are so many talented people out here and and if you start saying, what do I like in that image and you start making collections of things that you like, you start realizing like you can start identifying like, oh, I get my color palette and oh, I get there's these common themes of other people's work and you're like, wow, you know, how do I incorporate in that my work or should I or or oh, I see why this work is or not is not working so that's awesome, huh? Yeah if you want to add anything just people should check it out it's really cool you don't have to by our software to enjoy the benefits of behan's you can sign up, you can browse, you can look all around and it's like julian, said it's it's not all finished works you get to see what went into a lot of things there's even you know you can tell what tools people used, you can search like people who used light room or people who use lieberman premier are it's pretty maid I discovered it before the acquisition, so I think those of us who did I have a different relationship, whether it was way knew that guy that's really need yeah, it's a lot about community that's really exciting. I don't know if you guys saw the segment earlier, but during one of the breaks, I got the chance to be up on the rooftop with colin and his quad copter thing that had a camera on the bottom, and it could actually shoot all these crazy aerial images and also video, and I thought, that is pretty wild, so I don't know if you guys have any any products that are sort of on the, uh but the cussed out there that might be coming up soon that you are really excited about anybody's this time, so that we did lends profiles for the go pro, which I think part of the go pros whole aesthetic is this really wonky, wild, fish eyed image? But if you want to use that for something other than proving you were using a gopro, if you want to use it for, you know, selling real estate or something, we can correct that that distortion s so we were I mean, russell certainly was on the forefront of this hole drone photography thing and he's done amazing work with it, but yeah the the idea of putting cameras and all sorts of interesting places and the things that we can do with software with um pretty incredible so there's a lot there wow. Anybody else take gopro's on our cats? Wouldn't that be a way to get on that I want to know what they see during the day wears on the mermaids underwater go pro government camp oh that's pretty awful way our images if anybody hasn't seen jack davis is served minded he is an amazing surfer in hee mounting oprah on his surfboard can you imagine the kind of shots he gets? I mean it's just incredible stuff I've seen inside you know, the tunnel of waves I would have never seen that yeah he's got some amazing stuff I would say that that kind of thing has been shaping his his work is there any other any features or any tools or anything that um has shaped your work photos office we have totally this's this's maybe get an important point so I really feel that well ok so I did some horrible work when I was a junior college like I would cut up pictures you know, like I would have all my colored pictures of flowers and then we cut him up and I paste them on and they were really horrible like I can't believe I actually passed the class horrible but that when I look back I'm like oh I was like destined for photoshopped right and layers and stuff and so today, like talk about a tool that that you can use t do I just want to make sure that people realize that like I never think of photo shop as this tool that I would use to correct my photos at all that is so not the intent I use photos show to evolve my images into something that could never be made in any other medium if we start looking at technology like that, I just think you know, some people dismiss technology and I'm I think everyone's guilty because you like my head is full I can't do that I can't fly a quad copter something but I don't just say like I'll never do it because it's just one more tool it's one more thing you can do and that to me is pretty fascinating I think I think for the professional photographers out there I will just say that I do think you know photography is hard, it is really hard and it is getting harder in the competition I mean, you know, it's worldwide I I said I just sold an image that I never would have sold I'm not in a black book I'm not that's not what I do I don't consider myself necessarily a professional photographer and all but it's opened up markets right? The world is becoming so small and and I think for professionals, it's really going to be important that they find this niche that they can then pursue. And so it's really got to be something that you love, because if it's going to be that hard, you really do need to love it. If you're going to spend that many hours that many hours doing it, you have to learn, yeah, but I think at the end of the day, I don't think that any photographers out there should be depressed because of this new competition, because no matter what tools you you have access to at the end of the day, it comes down to whether or not you have something to say, it's, whether or not you have a story to tell and everyone is so unique and so my whole wish would just be that every photographer out there do your personal projects do what you want to do because no one sees the world like you see the world, and all I would ask is that you be authentic to yourself because that's, when you're going to create your best work well fed e like that in there, blithe get really nervous, so funny oh, my goodness, oh gosh, well, brian, maybe you can tell us a little bit about stuff. Typically what your role is at adobe and anything I know you guys are on your tight wraps and we there's so much we can't talk about that you are working on but maybe maybe there's something that you can share and what might that be assed faras what we're what we're working on it we can't wait our part we have sparked collars that thing zap us for thirty thousand volts of electricity if we talk about anything that hasn't been released you're in a dangerous secret but as far as what I do I'm a product manager on the photo shop team has been on the leadership team for fifteen years now I started off testing the product and evolved in tow what's essentially nerd herding it's it's really it's difficult to explain exactly what we do but we spend a lot of time working with people who work with photoshopped to understand what we can do better and we take that back and the development team comes up with amazing features, incredible stuff and some of us go out and talk about it and just can't get enough of it I mean as faras uh the educational side goes stuff like this this is this is fun for me this is, you know, frosting it's not necessarily part of the job but it's tied to it and I get a lot of great feedback that goes to the product team that helps us inform future decisions you know back to the whole big adaptive thing the questions of the comments, the feedback that I hear uh you know and during a week like this we don't have to wait a long time to do something about some of those you know I can say yeah, it would be great if I could double click a slider and photoshopping behaved like kameron light room and reset let's take that back and make a bunch of noise about it um so yeah describing my job is next to impossible but get tow play with it really cool product and I get to work with just incredibly smart people that all have been doing it forever and ever fifteen years and I'm still kind of out of the new guys that's amazing adobes just magical like that I have a lot of magic going on is there anything you want to add? Miss lisa now I don't know you guys know this family so it's kind of a tricky you and your bloody mean so do you get any? Is there any inspiration that maybe maybe our industry could draw some inspiration from star track about future? I don't know what that would be I don't know much about sarah track I'm not cool about it lists her heart yeah he don't ran way bad news I ready for holiday anybody was about iran you know, visit all kinds of places virtually in a room that was a good and could project realistic imagery that you can interact with in touch and feel e I e oh yeah just cameras on different things taste like caps like cat cat collars and things like that but you know, like I'm piercings and stuff, you know, you could have a little camera and appear saying, can you imagine that just to be able to take pictures from your thing? What about the cameras now that they can put in the blood stream and stuff I mean health and on that strange medical procedures go? Yeah, pretty crazy, yeah, I'm sure you could have a whole medical panel just about emerging on the medical front and where it's going and it's incredible and it's exciting three d printing is exciting, teo, I can't believe that that takes place and I don't know because know that, but or know about this thing that happened, but craig's wants in one of the founders of creative live, you know is a big star trek fan, so he was taking pictures at me at one of the workshops I did this past summer and I thought it was uh oh he's like staying that begins to swell turned this way turn that way and take your creature and I'm like, ok praying that's going on here he told a smile so big deal the smile you know and then the next time I came back for our workshop he had ordered a three d model of me and my you know, fantasy star trek character which would be vulcan and a science officer in case anybody needs to know solaris was my name would be on the starship enterprise but that was knee like tio ahead my face and really look like me I've never seen I have like zero experience with any of the three d printing stuff I mean I read about it I hear about it but I do you guys I mean have you ever way have a bunch of printers at work and they keep printing this stuff and I'm like wow ok, well lisa right like what do you what do you imagine? They print it a spaceship ah holodeck you're gonna benefit that's incredible well, I don't know if you do that where there's a will there's a way it's pretty well wow, that is really exciting. Well, I'm so I'm so happy that we get to kind of pick your brains and see your thoughts on where all of this is going and before we wrap we have some questions good, good let's bring it on my question is is about with all the cameras that are coming out that have been newer volume of mega pixels that you could take on the phones like the forty one megapixels, are there going to be some sort of adjustments? Are settings that are going to come in that have to do with mobile photography? Yeah, so we're way take mobile really seriously, I know myself personally, I'm shooting more of my iphone that I am with my dslr more than I am with my point and shoot, and I don't think that's a bad thing it's like when people talk about I'm using light room a little more than photo shop lately, ok? That's all right, if your volume of photos and then you have the things that you do to them, but photo shop and light room, we have profiles for the iphone I mean the iphones the most, the most use camera on the web, right? As far as some of these new really high megapixel files we've we're working with a number of different companies toe right d ngs out of those that's one thing people really want is to not have these what's the point in having a heavily compressed jpeg of a super high resolution file, you want to get to that raw data so there's all sorts of super cool stuff we can do, and I think as a company we're incredibly excited about the fact that suddenly everyone's taking pictures I mean, when we got into photo shop he was like one at a time flatbed or drum scanning of an image and then you you know, if you really earned it by the time you go out there and you'd work on it for hours and hours and hours and now you know, in the time we've had this conversation there have been millions of photographs generated all over the world so it's just incredibly exciting so yeah mobile very interesting to us we'll certainly continue to touch photo shop and there will be more than just loving independence that you get from using these tools you know, put a shop, lets you take the image you have and turn it into the image he need and it makes me a fearless photographer I mean absolutely what represent fearless because if I can make a good exposure and have it be tax chart I nto voted shop which is funny because I came in the photography backwards I was a graphic designer first and then was a photographer afterward. So yeah, I don't worry so much about getting everything right in camera I like it you just told schiff lends to throw everything out of focus sometimes focus is overrated those are fun though there but well, how do you know anything said all of this stuff is changing people's career path yeah, I mean, I think that more people can can do this than they used to be able to write and I mean, you go back to the film days and you really you had to know all sorts of you know stuff and you had to surrender a lot of things you had toe unless you were really crazy and serious and had a lot of money you have to surrender your work toe other people toe to finish the job, right? You know, tow process the film and and printed out and it's just so much more approachable and so much more available to people I think about it with my kids they're going to be able to start off with photography so much younger than I was going to be able to be creative in so many different ways and so yeah, I mean as far as it being a career path it's a career path for a lot more people and amusing and the flexibility because they could be independent and they can, you know, be more in control of their time. I said act being beholden to another paul and not only your time but also your art and whatever it is that you're making now you have the ability to use all those different tools instead of having to hand it off to someone else to do the other parts of the process you can do it now and I like that because I'm a control freak bigtime so I'm enjoying that part of all of us but did you and with great power comes great responsibility leo yes does s so it does require us to learn more things right like probably we could have had someone else do our design or lay out or set our type for us and now we're doing that ourselves which you can give this way more control which is fabulous but then we have to learn about it we do have to learn the tools which which really I mean there are I just would encourage everyone to look also outside of maybe just their their niche for that whether you're a photographer you know look at what designers air doing if you're creating marketing material or something like that because there are a lot of there's a lot there's certain ways I mean people use and designed to lay out books for a reason right is a place to using photo shopped for it so cute you're well it's so true it is true well you have to have the right job or the right tool for the right job yeah so it's nice that we hope will you have access to them now and then that there's places like created life to be learning about all of them is really great so we can all take that control back and e I love that the people that buy these courses powers the engine for people who would never have access you know, in countries where the seminars just never happened and they wouldn't have access to the kind of level of teaching that goes on you know, the tools are hard to learn and you do need help with that but it's easier than ever before to get access to that learning definitely good stuff did you want to try your together? E o I've had a battle with photo shop I think since it came out because I studied as a traditional of bleach and die photo re toucher so I had finally gotten good at like using the airbrush and and doing it by hand and then photoshopped came out and I was at foote cohn and building and then I could they're like ok learned photo shop and I was like it was in front of the computer and just sitting there like I can't do that I need to get dirty and then I didn't know howto ask I didn't even know what I wanted it to d'oh to figure out how to do it but now with all of you guys you can look and you get ideas of things that you never had but it's nice thank you, thank you for that yeah that's why we're all here for that's that's the magic of of all of this and you know I see that so much where because things are changing so quickly right and then like it's a big it's oh it's scary every time something changes you like I have to learn something new again how am I going to do this and like you were saying that's why creative life I mean the people who present here are just giving you know, giving information it's fantastic to be able to find it all in one location so so then I think people should always try something new and I want to see where people compositing images together so we some people you know we're talking about stills everything and you're talking about video and for me I'm just gonna take this right my own little direction I write what I like about compositing is just the fact that um you know you've got the decisive moment that's you're still image right when five hundredth of a second or something and then for me kind of on the other end of the spectrum is our lives and in movies right like cinematography where you have you have a entire generation or a life span or somebody's entire life story and it's compressed way down so instead of this decisive moment where you take this sliver of time and you elongated out you stretch it out so that hopefully you know someone one hundred years from now looks at that and still can can appreciate it, you know you're stretching out that decisive moment and cinematography is compressing on entire life story interview I think compositing something kind of in the middle and so because learning I think is difficult, especially to learn on the job if you're gonna learn with personal projects, if you can set something up, if you can, whatever you do, if you listen to music or you watch movies or whatever I read books, I personally like either the music of the books a little bit of the movies because movies are already somebody's interpretation of something, we're just find a word just like open the dictionary, I guess we don't open dictionaries anymore, whatever sort of computers e something and be like, I'm going to make an image on that word and it's because it's a great way to learn because there's no risk, right? You're just you're just making something you just going to composite unit is all those layers and everything and photoshopping you're going take elements from different places in time that could never actually co exist together because they're different locations and in different years and maybe one for star track, I don't even know if you go forward in time to take a bunch pictures and bring them on back when you come back, but but putting those things together, I just really think is it's kind of it's a great mental exercise and don't worry about what it is like people get all hung up, I know what I'm making because we always make images that are completely like we'll make images that are ahead of our time, like we will look at him will just don't be afraid, just go I mean, that's, what multiple undue is for that's? What save, as is for right? So make those images and even if you don't understand and today you know, we we make images that reveal themselves to us later, like we will find the meaning in the later, so be sure to they okay now, okay, so, anyway way, when I go back for my masters and it's ecology, she says, she's gonna live so much longer because she's learning because when you learned in the young, you burn new neural pathways, and that is now being proven to actually increase life longevity, so I'm thinking one hundred fifty, I think technology years like dog years, and I'm actually already. Oh, well, that's good news. It isn t e just staying on an earlier episode that I'm trying to be a little bit more like not so technical, because actually the technical stuff is really hard for me, and I know you guys like what yeah, but seriously I have such an advantage no like really like I'm you know I'm not a technical person I'm not a program right? I can't program they say out of a paper bag you know I'm just surrounded by really smart people, which is really, really a good thing to d'oh so the technical stuff I just haven't advanced notice on what's coming out so that I can try to translate it and from from engineering in the english is our engineers but sometimes that's true needs a little help little polish so I'm really not that technical I have no idea where I was going with this statement wait, did you start off with the way I am because I'm just gonna ramble on forever now because so anyway, I'm trying to get less technical side of this box of cards that I pulled a little card out every day and has little quote on it, which is where I get all the clothes put him in ever notify like him if I don't I just put him away and pull another card I think that's how it's supposed to work that I'm like no too long time for that one but one of them the other day and I used it in the program it was a chinese proverb and it said it said enjoy yourself it's later than you think and I was like is that my card for the day? How late is it like is this a two week notice? What is this? But but it's really it is really true I think that, you know, we we all have these fears where we we kind of have these self limiting beliefs where we say what we can't do that we don't want to learn that we're not technical or we're not this or we're not that and and we just really have to just not that those away and say, well, no that's not sure like how can I learn? And I think it's really hard when people expect you to know something about something like you reach this point in your career and people are like, oh, you know all about that and then it gets really hard to ask other people questions, but if you could just that you kind of like, if that's your problem, just take up something new every year, right? Become a beginner it's something and ask questions and I realized like I was remember this this was fun like learning was fun I mean, I had so much more fun as a kid I'm really sorry that I grew up that's great advice for keeping all of us young I looked so good one hundred sixty way have a question out from jay I was just I was hoping you guys could address photoshopped elements because if you're talking about learning new things, you know, photo shop fabulous program if you're not on the creative cloud and he was like nine hundred dollars but now it's, you know, nine, ten dollars a month if you if you get on that program but, you know, photoshopped elements is like ninety dollars for the whole thing and get to keep it forever the interface as I understand it is a whole lot more human you don't you guys are great because you've known photo shopped for years and years, and so you know how the all the ins and outs but for someone just getting it, I'm wondering what's your take on that, you know, would you suggest that people maybe try or start with elements and then moving to photo shop if they want to? What do you think about photo shop elements e think beautiful waiting into this, or even if he argues in fender shop, dump it whatever light or even fashion elements oh, it's so fantastic it really was written for mere mortals, right? Not wizards and sorcerers e I would say I would say if someone is just getting into photography, honestly, the light room would be the way to go, so they come in and that way right from the get go they can learn how to be organized where to save their files because a lot of people if they're just get in the photography they might also just beginning in the computer right? They might not or maybe they know the computer but maybe they're not super organized so maybe like you can help people get or a little bit more or less room for my closet I think that would be no little sliders all right? Can it do we work through the wash clean so if they just start with light room it'll teach them some good habits and it kind of helps because it's so modular based I think it helps walk them through the work flow and then when they're ready and they're like, ok, I've got this image as as good as it can it can be in in a single image right like a straight image they might be done like they might not have the need to go to photo shop or photos of elements for multiple layers and type and stuff, but I think I would just my personal opinion would probably be to start with light room first and then decide when you do wanna become a pixel pusher to go over to either photoshopped or elements they're both great I get to teach some light are some elements stuff tio sometimes and there's some neat features in elements that our unique toe elements so you never know it's all it's all great stuff you have another oh did you and I just came from the same place I don't think of it isn't either or elements originally was based on photoshopped code and there have been many times over the years where we would introduce a feature in elements and then eventually would find its way a way that happened and vice versa but there's a lot of cool stuff that finds its way over there and it's it's it could be a nice testbed for usability too, because we present things in different ways, but I totally agree with what julian said, which is that if you just got a camera, even if you have following a point, she would've dslr and you're just getting into it start with light room don't don't let the fact that it is capable of professional work keep you from doing that because it is extremely friendly there's a huge safety net and then when you get to that one at a time image editing, then you have a choice there's a fork in the road with elements and photo shop and with all of our stuff you can spend thirty days in either one and see which ones right for you you can watch courses and see which one thirty day trial, so if someone wasn't sure no doesn't do has always had that little you can't create stuff and save stuff yeah you could make a lot of those thirty days now I have this image in my head about how when features from big photoshopped make their way in the elements do the engineers dress up in camera and sneak over to you like the computers and like grab chunks of code and then run back I'm sick of it is a common element because that's what I picture go the council I just like carpet baby you're crawling through my collar is just acting up a bit way we have another question I'm with tablets in mobile portability I have a touch a surface so are there going to be sort of more upgrades and elements added to what's available for just the regular touch market anyone's got you know when they take a picture and they can be met right to their tablet and they want to edit it imagine that that would be an interesting request I think probably like a good direction it's safe it's safe to say that I have observed that there's cool hardware out there that they might be able to do something with it speaking on image stuff you know I'm rewriting I photo the missing manual in case did you know do you know did you know that I photo on an ios device has a selective editing brush? It's amazing! I had no idea so it's just incredible the things you can do on tablets and I'm looking forward to more of that teo student market. So now that at the college level or even in the high school level, I know kids are taking photo shop and college students are taking photos, is there going to be sort of an entryway into the cloud for schools and students and educators? Yeah, we've always had student price, and so we we continue to have saved your life like in the classroom teaching wise his first educating younger people are well. For example, if you take a photo shop class, they're just sort of focus on just that one element, but since the cloud, the creative cloud has access to all of this breath of product, you kind of want to be able to be flexible on all these different areas and play with him any time you get this subscription. You see that there's all these great tools to use. So is there sort of going to be some sort of, um, marketing or education? Not just if you want to use it on your own and purchase it, but I guess at the college level or at the school level that's going to kind of speak to learning how to work with all these tools at once or in the multi you have educational like group at adobe who does create content and they do you know, share that content we have found our that most educational institutions want tio plan their own curriculum and either they want to do it or they're kind of governed depending on if it's a state school or how you know they kind of need to fulfill certain curriculum requirements so I'm not sure that that we will be going out and pushing any like set content or curriculum but what we do offer online are our suggestions for assignments and things like that that people can do and if you are if you are associated with education you know you want to make sure that right now I think the design achievement awards are open right now so that students can submit their work and that's a pretty darn exciting thing to get involved it so you just you know, search for that the design achievement and I can tell you on the photo shop side I went this last year I was invited to go to this fifth grade class this elementary school kids and they knew so much about photo shop and they had class cameras and they were just blew my mind that a lab and they were doing serious stuff and you know, we think that people aren't able to do is we think have to be a certain age to start doing this stuff but these fifth graders were I think it's about being fearless, I see that in the classrooms a lot and I've I've taught older adults and worked with kids and they are fearless and they will just do it and everything for them is a personal project, right? So everything they get enjoyment out of everything that they're putting together otherwise, like man, no way abandon that and we go off and do something else and that's why this whole like, you know, for me, I you know, I worked at adobe I chose that path because I I didn't want to have to sell my fine art, and what that has enabled me to do is obviously were for company, where I get to learn the tools, which is a huge advantage, but also it allows me to do basically all of my artwork it's all personal projects for me, so I've been ableto I feel very lucky that I've stayed engaged and very passionate about what I do because I'm not doing it for anyone else, I'm doing it for me and I think it's really important because if you are a professional photographer and you're photographing weddings and you're photographing, I mean, the whole business of it can become a little overwhelming and if you ever feel like you're getting stuck in a rut it's it's, not whole personal project that can really help well then that reminds you the hobby side of it it doesn't all have to be for work it can be for fun to tell your own story tell everybody else's story that's right? Wrong a little bit exactly excellent well, any other comments and then you can wrap it up mention that I'm cropping was one of the most widely used tools as one ring in the past year how what? How you've seen change, how people use use the program what what trends you've seen in terms of the past can't go yeah yeah so I mentioned earlier that we have access to what's called headlights data which tells us how people use photo shop and it doesn't we don't see their images or anything crazy like that first you see their faces when they wake up into it it's an opt in program it you'll see this dialogue then we can tell which menus they go to in which tools they use and for how long and we get some really interesting information like the crop tool was overwhelmingly the most weight in photo shop we just talked about that and so we we learn all sorts of things and we see all sorts of patterns and we see you know how much video was coming in how much stills which formats are being saved it's fascinating we've got guys on the team that all they do is come through uh, that data, but the thing to remember with photo shop and tracking trends and trying to figure out what people are using it for he is, I think, a lot of us, certainly me, because it's it's, my preferred workflow, we think about it for whatever thing we're into, right? We think about it for photography or design or restoration or videography or retouching. There are so many people using photo shopped for so many different things, and then there are so many people who are pushing it an entirely new directions that we never thought of its there was, ah, an article that the verge did a year and a half ago that it was a bunch of us were part of, and they described photo shop as a city, it gets to a certain point where you might have your idea about what it's going to be, but it has it has a life all its own. So, um, really long winded way of saying a lot of people use photo shopped for a lot of things, and we have ways of learning more about them than we ever have before. So we're making sort of these calculated bets, but I'm just glad that we're able to respond to the things that people want to do as quickly as we can, because things are changing much faster than they used to I saw a statistic a ways back and I don't remember exactly what it was, so I'm making this up but overall, the idea behind the statistic was saying that actually the percentage of people who use photo shop who are photographers was like low, super low compared tio all the other things that other people were doing with it and so that must have been kind of a surprising thing it is impressive to a lot of people I think what's what's tougher there is that there are a lot of people that would describe themselves as photographers, right? So you have this this registration information and it's kind of aspirational all right? You know, your education, your you know how much money you make, what you do for a living, and I think a lot of people way that I sold a photo I shot a wedding, so I'm a photographer I write three hundred e mails a day, I don't describe myself as an author, a lot of people describe themselves as as photographers, I think that's a pretty cool occupation um but to come back to the statistic that I think you heard actual professional photographers that use photo shop a pretty small number, aspirational photographers that use it pretty good number who are all the other I mean video people, the medical web designers, you know, all sorts of different businesses, I mean, imagine all of these splashy slide presentations at every fortune five hundred you've ever seen that will pass through photoshopped advertising. You know, web, medicine, science, astronomy, chris had ceo maybe this is a dated reference now, but I used to say that if you walk into a borders, you'd be very challenged to find anything from the name tag on the person that you ask question to the coffee cup to the dvd menu, to the posters on the wall to the magazine's. You'd be really hard pressed to find anything that didn't touch photoshopped. Now it's, it is a city it's, a city, maybe even a universe I don't know that's, pretty awesome guys. Well, thank you so much for joining us and sharing your thoughts and expertise on our technology. A panel of the future today. Awesome. Well, thank you so much and you guys stick around because we still have one more day here at photo shop week. So awesome, thanks so much for tuning in, and we will see you tomorrow nice.
Reviews
Since I joined the creative cloud. I understood that's Photoshop is the core of Digital Creative. The logic of the mindset of Adobe systems is the same throughout the suite. Thanks to all instructors for this inspired week.