How to Choose Images for the Composite
Matt Kloskowski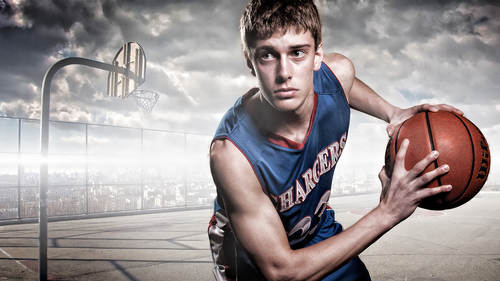 How to Choose Images for the Composite
Matt Kloskowski
Lesson Info
5. How to Choose Images for the Composite
Lesson Info
How to Choose Images for the Composite
all right. So as we're we're looking through, Ah, couple things that you'll see me do here are if I find one that I think I like I usually hit the peaky p for pick. So it's just a p for pick. Um, hit the right arrow key. There's our walking away shot Will try that one again. Whenever I find one. I just p for pick. There's our hiking poles that we will not be using. And I think that one could work good for the other option than I had Will try that one as well. So So once I go through when I kind of I've done a quick pass through some photos that I think you're gonna work, I think probably the first thing to know about this is it's a lot of trial and error, so you'll find you'll usually find three or four photos that I think you think you're gonna work on. And then sometimes it becomes a little bit more about trying. Um, you dropped him into a backdrop, placing them in. So what I'll do here, I'm just gonna hit my my little flag filter down here at the bottom and that just shows me my fla...
g photos. So I'm thinking, let's let's start off with this one. Because in case you guys didn't know, if you're wondering like, hey, is this selection gonna work? Every time I'm do this, I'm like is a selection kind of work is a selection gonna work, so ah, but it's Antonia the tools air. Pretty amazing. It's when you see him come, Teoh. When you see him come to life, it's kind of cool. All right, So when we're inside a light room, we just do photo photo edit in and added in over into photo shop. Um, in fact, I'm gonna show you a little trick that I use close this one. The other thing that I do is if I'm in like room. So I haven't really done any editing to the photo, right exposure white balance. Highly. Chad was any of that stuff so we could come over here to the develop module and we could, you know, I could pop open my shadows a little bit. I could change my color temperature. At this point, I don't know. I just have no idea what I'm really going to do with it. So what I'll usually do is I'll go photo edit in, and I'll open it up as a smart object over into Photoshopped. So what will happen is when I do that, it opens up as a smart object into Photoshopped. I wonder about that Were you does exactly what it says. So a smart object is. If you look at that little icon, that little icon means smart, alright, smart object means I can do some different things to this. I can number one. I can resize that I could make it. I could make it really small, and I could bring it back up so I don't lose any quality there. I couldn't run filters on it when I'm inside a photo shop like I could go to a blur filter, and I could make it nice and blurry and you'll see when it goes back to that layer, let's cancel out at Let's try filter very good so I can run a filter and you'll see when it adds the filter to. It's going to appear as a little layer down there, so we get a lot of options with smart objects. We're probably not going to be able to keep it a smart object all the way through the workflow. But it helps in the beginning, at least cause this is cool because I could come back here and I can change it. Yeah, I haven't really done anything permanent to the photo. But the other thing that's cool about smart objects is that once we put this into a different background, if I decide you know what, I want to make her a little bit warmer. I want to open up the exposure a little bit more. If I want to do something to it, I can double click that Smart objects pops open camera doesn't go back to light room. It's kind of a bummer, but it pops open camera raw, which, if you didn't know camera raw, the the interface on the right hand side and camera is the same thing as like premise. All right, so this tab right here, this basic tab right here sustain thing is the basic tab inside a late room. So if you ever like when when light room Whenever light room gets enough date, you always notice there's an update for Photoshopped to, and that's because camera has always kept kind of on par with light, more light, one with camera. They always get the same updates toe. So it pops back open in here. You could see it shows you it shows you, Mike my shadows slider So I could go back over here, and I can tweet that if I want to and come back and it will show you back over here in a photo shop.
Class Materials
Ultimate Fighter Look Presets
Ratings and Reviews
Matt is just so easy to listen to and follow, this course was particularly good to give you a well prepared framework to create a composite. Really fine step by step details on unifying the composite, creating lighting & atmosphere. His tips are clever and give great results.
The class was good for me as a beginner in this field, it covered the studio shot well and the use of photoshop, lightroom is clearly very powerful. I would have liked a segment on shooting the background particularly getting the angles correct so that the subject fits the background, just the pitfalls and must do's would have been nice. But overall I learnt a lot. Justin
Not a big fan of this class...didn't offer much
Student Work