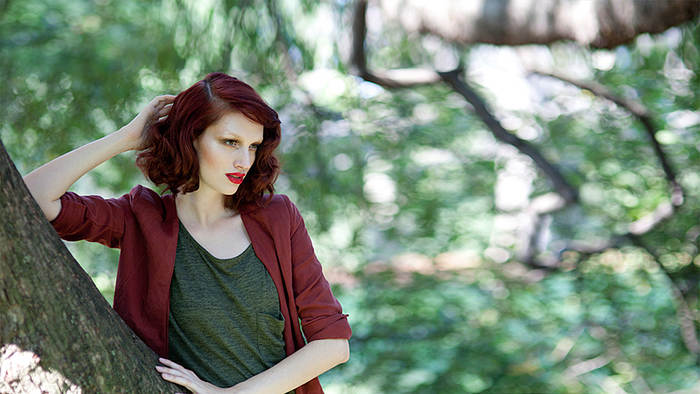 Ready to expand your posing skills? Join fashion photographer and CreativeLive instructor Lindsay Adler for a hands-on introduction to the fundamental posing techniques every photographer needs to know.
During live photo shoots, Lindsay will cover how to work with different body types, including how to tailor movement and body angles, using a wide variety of models as examples. You'll learn how to delight your clients by ensuring flattering results, every time. You'll also learn about how your camera and lens choices affect posing choices, and how to select the gear that meets your needs. Lindsay will also teach you strategies for posing in more challenging situations — including creatively posing brides and grooms, connecting with shy subjects, and working with subjects who aren't classically "beautiful."
Whether you're a novice photographer beginning to move from candid shots to posed ones or an old pro looking for some new posing tricks, this course will give you the skills you need to make every shoot a success.
Reviews
I would highly recommend this class! I have been shooting for some time now and I've been pretty satisfied with my pictures from each session. A few weeks ago, I happened upon this class and thought it would be nice to get some new ideas. I then took the ideas from this class and applied them to a maternity shoot. I must say it took my pictures from good to amazing!!!! My clients bought them all😊 Thank you Creative Live for offering such amazing classes to help any level of photographer learn and grow!
Lindsay is such a great teacher. She doesn't overcomplicate things - so that you can really learn. She also reviews things again and again - only in different contexts - that make total sense. I have learned so much from watching this course of lessons. I went to a natural lighting portrait workshop a couple of weekends ago - and was able to put into action what I have learned. The models loved my photos, too. She keeps things moving, is clear and to the point. I highly recommend this class to anyone wanting to become better at posing. It is so rewarding to look back at my previous photos and understand what doesn't work and why, and also to see things improving. She is a natural teacher - the course is not boring - you will learn tons!
I really love it! Thank you, thank you, Lindsay! Beautiful girl with a huge talent to teach! I absolutely love it! Worth every penny!