Powerful Business Planning
Barbara Findlay Schenck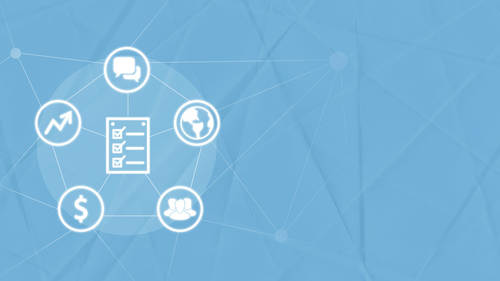 Powerful Business Planning
Barbara Findlay Schenck
Class Description
Tens of thousands of new small businesses are started every year -- does yours have a concrete plan in place to ensure it succeeds? Join marketing strategist and small business advocate Barbara Findlay Schenck for an introduction to fast-track business planning.
Throughout this course, you'll learn how to write and implement a business plan by clarifying your goals: how much time you have to devote to your business, how many people need to buy your product, and how much money you'll be able to make. You'll also learn how to set up your business legally and legitimately -- without dipping into your personal finances. Barbara will also cover the marketing and finance skills every small business owner needs to know.
By the end of this course, you'll have a smart, strategic plan for starting, managing, and growing your business.
Class Materials
Go From Gig To Business Checklist Booklet
Powerful Business Planning Part 1
Powerful Business Planning Part 2
Business Planning Templates
Your Business Plan Starting Point Checklist
Written Business Plan Checklist
Ratings and Reviews
Really looking forward to this course with great anticipation to learn how to put a comprehensive business plan together for a full-time & part-time wedding & portrait photography business, what are the important steps involve to create a business plan and what all should be included in such plan, when or if you should amend your business plan, should you have two business plans (a simple plan & a very detail plan).
This course was great. I'm at the very beginning stages of creating my business, and this course really helped me to think through everything I need to plan for.
Student Work