Powerful Content Planning
Kyshira Moffett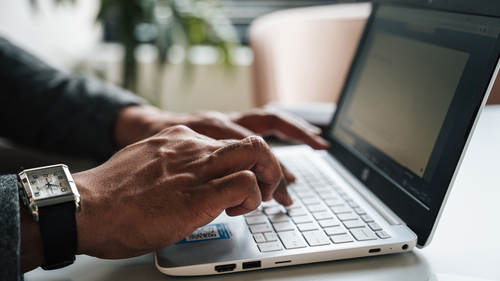 Powerful Content Planning
Kyshira Moffett
Lesson Info
1. Powerful Content Planning
Lesson Info
Powerful Content Planning
Hi everyone. Welcome to creating powerful content. My name is Cashier A Moffett. I am a certified business coach and I will be leading your class today. I am so excited to chat with you about how to create content that will attract clients and customers online. And with that, let's get into our agenda. So here's what you can expect for this session. We're going to kick off our conversation by discussing how to determine the difference between free content and paid content. Essentially that means what content should you keep behind the paywall and what content should you use for marketing purposes. Then we'll cover what kind of content to create um that will turn your audience of window shoppers into paying fans. So if you're someone who has an audience of people who do a lot of liking and a lot of commenting, but not a lot of buying This in particular will be of benefit to you. Then we'll dive into our patented powerful content formula. This is the exact math method that I use and I've...
taught my clients to create content that's generated over $300,000 in sales. Will then talk about the legendary livestream framework and will wrap up with how to create a content schedule you can stick to and that drives results. And I do want to call attention to the downloadable resources that are available as part of this class. That will be very beneficial for you as you move forward. So let's dive in. What is the difference between free content and paid content? So let's start with the free content again, Free content is content you're creating for external marketing purposes. This is content that you are putting on social media on your website. You may be running paid ads with this content, You may be sending this out in the form of emails and text messages that are free for people to receive, things like that. So the goal of our free content is really to bring awareness. It's meant to bring awareness of what we do and how we serve our audience is we may have the most well branded social media profiles, but that doesn't always mean that it's clear what we actually offer and who we actually serve. So are free content should bring awareness and also shed light on what we do and why were amazing at what we do as well as why we're the best person to solve the problem or provide the solution for the client or customer. You're free content should provide a new perspective, right? It should give the person a new way to think in a new way to approach things if you're a product based brand. And let's say, for example, you sell cosmetics, maybe a new perspective you can showcase is maybe you can talk about how women of different skin tones can wear certain colors. Maybe there's a misconception that women of certain skin tones can't wear a pink lipstick, right? Just making something up and you can create content that debunks that and provides a completely new perspective and a new way to approach cosmetics when it comes to, let's say, coaching. Maybe a new perspective I can provide. Someone who's getting ready to start a business is I can give them a new perspective on budgeting and how much money they actually need to start a business. They may have a misconception that they need a ton of resources and I can create content that provides a new look again. Your content should also debunk myths. So what I like to do with this. So I like to think about what are some of the things that that your audience believes that's holding them back from being even receptive to some of your new ideas and new perspectives. What some of those initial barriers and blocks that we need to remove in order for them to receive. What else were saying? Additionally, your free content should overcome obstacles and objection. So this is twofold one. If you've ever received any objections about your products or services, you want to turn those objectives into content and try to try to get them before they even come about. But then again, when it comes to obstacles thinking about especially if you are in a client facing business, what are some of the barriers that are in the way that's preventing someone from buying your services? Do they think that for example, if you're a business coach, do they think that they need to have certain things in place already? A lot of people think that they already have to have a website in a logo and things when they come to our firm, but that's not true. So you want to create content that showcases that. And then we want to teach our audience how to approach the problem through our content. So what this basically means is that sometimes your audience thinks that they know the solution to their problem and they want one thing, but you as the experts that they need another thing, right? It's just like when I go to a support and I think that I'm looking for a new foundation to cover up a scar. But in real life I may need a concealer. And so the expert staff will guide me and say, hey, I see you want this. But based on what you say, your problems are you actually need this. So we want to do that in our content. Now. We think about our paid content. If you are someone who is going to sell master classes courses, you're going to host paid events. Um this is for you. So you're paid content should actually teach a concept and notice, I did not mention teaching at all. And free content, paid content is way more tactical hands on things that people can implement. You're paid content should also demonstrate how to do something. If you are going back to my makeup example, a makeup artist, your class will demonstrate how to do some third techniques. If your fitness expert, your class will demonstrate how to do certain techniques. Paid content typically also provides step by step guidance on which basically means you have a framework outlined within your class that you're teaching. And again, you're paid content often quote includes frameworks, formulas wrote that simplest things like that, and again, it teaches the audience how to solve a problem. But in this example it's really more tactical for versus in the free content is more of a mindset and more of an approach. So we have that in mind, the purpose of this class is to focus on that free content. And so while our free content, obviously, it's bringing a lot of value to our audience. The goal isn't simply to just be a content machine and just solely bring value. The goal is to create content is valuable and actually converts. So we think about what we need. I want to reiterate some of the big things. Content that converts Number one enlightens the audience to what their true problem is. We cannot forget that we don't want to underestimate the fact that our client may be looking for a solution that is not serving on them and will actually make our customer journey way longer. So we have to create content that really showcases that. And then we have to provide clarity on why the solution they have in their mind is incorrect. So we'll tell them, hey, I'm going to use a bigger sculpture example, but that's the easiest. Oftentimes people think that their issue with sales, I need more sales anymore. Sales. I don't have enough leads. I need more leads, but that's what they think. The problem is through my content. I will enlighten them and say, no, that's not actually the real problem. The real problem is your messaging. Your messaging is the reason why you don't have any leads. So if we only talk about sales tactics, which will get your leads, you're still not want to see results because the messaging is not clear. So we want to enlighten them to the true problem, which is what we just did. The real problem is their messaging. So then we want to talk about why the solution they have in their minds and correct. And we want to talk about why sales focus trainings and coaching is not going to solve the problem. Let's talk about why that is not going to fix the big picture. Then your content should position you as the only your solution is the only valuable option. So this is going to really, really hone in on your unique value proposition. Why is your product or service the absolute best? What transformation and value will it bring to the user? What is there life after engaging with your offer? Thank you. And then we want to overcome objections before they even start. So again, if you have not sold this particular offer before, that's totally fine. Just not to brainstorm and predict what are some of the things that might spark a customer would actually bring up as an issue if you if you're a coach, maybe they'll bring up things like timing price if it's a group, how many people, things like that? If it's a product, maybe they're worried about how long I have to use it to see results. So these are things that you want to overcome within your content. I know that you're probably thinking right now. Okay, this makes sense. But what kind of content should I create? Just know that that's coming. One thing I want to hone in on is the 8020 rule of content, 80% of your content should be revenue generating content. 20% of your content should be brand building content. So what does this mean? And what does this impact? It actually impacts your calls to action? Brand building costs. The Action typically involve things like like this post, share this post comment below, You know, things are you gonna be able to engage revenue generating cost? The action include sign up now joined by get on our email list, text, this number, and even though getting on our email list and sending text messages is not always gonna correlate to an immediate sale, it's still revenue generating because you can now market to those people in a different way. You can market to your email list in your text message list. So keep that in mind as you're mapping out your weekly content plans, You want to apply the 80 20 rule, um we can get caught up in brand building content and assume that because people like our content and that means they're going to automatically by that they're just gonna know to go click the link in our bio. And I've had so many DM conversations in the past that I can literally tell you, people don't normally just click the link in our bio. They need to be directed to the link in your bio. They will do, they will be m you and say how do I book an appointment? And even though the Lincoln super peo, so I would not underestimate that and again, you can be likable, but that doesn't mean people know how to work with you, is that they want to work with you. So you wanted to ensure that we're focusing on that revenue generating content. So how much content are recreating and what does this actually look like in practice? How do we create this revenue generating content? I want to give you the revenue. The powerful content formula. Excuse me. The powerful content formula centers on long form content. Okay, long form content. You can take one piece of long form content that you create for per week and then turn turn it into 36 pieces of content. What does this look like? What does this mean? Is it too good to be true? I promise you it's not. So in this example, a long form, a piece of long form content is something that is 20 minutes or more. It is some kind of video or audio. Historically long form content meant really long blog post. And if you are a blogger, you can definitely substitute this end for what I'm saying. But in this day and age, video and audio are so popular. Look at the rise of platforms like Tiktok and clubhouse. Look at how much platforms like facebook instagram and even twitter are focused on incorporating more video into their tools. Twitter even rolled out their own version of clubhouse. Natively within the app, podcasts are more popular now than ever. So video and audio are two things that are here to stay. And if you're not comfortable yet with video, please feel free to go the podcasting round either way. But you need at least one livestream video or one podcast or one YouTube video. Right? That's like pre recorded. And the reason why I needed to be 20 minutes is because I'm someone who actually gets my videos transcribed. So a 20 minute video can be anywhere from 5 to 7 minutes of text. I'm sorry, 5 to 7 pages of text, which is a lot of text, which is why we're able to turn this into so much content. So the number I gave you is 36 that's the minimum. So what can you do with this video or audio? Well number one, you need to get it transcribed which basically means you get someone or an ai tool to type up everything you've said and then give it to you in a document. So I personally use a tool called to me expelled T E. M. I. There's also rev there's also up work and fiber. If you want to hire someone to do this for you but you want to get these things transcribed on timmy. I probably spend about five bucks, 5 to 6 bucks um a week on my transcriptions. And then we work into the mother lode. So we can now take this transcription and turn it into five or more instagram slash facebook captions. You can pick one or the other or you can do both. We can then take that and I'm going to jump to the third square here. We could take that transcription and turn it into 20 or more tweets and why? Because tweets can only be oh so many characters and you know, it used to be one for you. I can't recall what the current limited but it's not that very much at all. So you can take that out of seven pages of text, easily find 20 tweets. You can also turn those into emails right? You can create at least for really strong emails from that. And let's be honest, are we really sending for emails a week? Probably not. You're probably sending one or two unless you're running a sales funnel. In which case if you're running a sales funnel, this will be perfect for that. If you're only sending one or two emails a week, then that means you have extra. So you can start to plan ahead for your content. You can also take that video and our that podcast and turn it into seven or more micro videos. I am defining micro videos as videos that are between 15 seconds long and one minute. Okay, they can totally be a little bit longer but I will try to avoid going over five minutes, just the heads of attention spans. If you are doing a podcast, you can use an amazing tool called headliner which is the best top website. You can enter your podcast, you are l and you can create interactive videos with your audio. It's really, really cool. And if you're doing live stream or youtube, you can open up whatever editing app is on your computer and you can find the best part, edit them down to 15 seconds to a minute and now you have videos that you can post on instagram, facebook, twitter linkedin, Pinterest instagram stories take top real. If you can do so much with these videos, that's how you're able to get 36 pieces of content Out of that. And then you apply the 80, 20 rule, right, 80% of these of these pieces of content need to have a revenue generating call to action and 20% will have some kind of audience engagement for and building call to action. So one of the documents that I gave you was a content idea of vault. And when it comes to doing creating your videos right at your videos or your podcast, sometimes we run into blanks. We get we get into these, these creative blocks. So I wanted to give you an opportunity to create a content vote so that if you're ever having a creative block, you can just simply go to it. So here's the five who hears the five questions I want you to answer and I want you to write at least five answers to each question, which means when you finished, when you click off of this slide, you should have 25 ideas written down. So go ahead, pause the video after I read each question and write down your five answers. Question number one, what's one thing your audience believes that's holding them back from seeing results or taking action? Yeah. Number two, what's a quick, when you can help your audience get for this one? I think maybe mindset shift may be really, really small tactic where they can see a small wind and increase that self confidence. Um if you have a product based brand, can you show them how to D. I. Y. Something or get more use out of a product that they have? Yeah. Number three, what's one objection? Your audience has to buying your offer? Number four, what has your audience tried in order to solve their problem? And why isn't it working number five, What risk does your audience face if they continue to delay solving this problem? What happens if they don't fix it right now? They continue to move on and with that you now have your content idea votes, refer to it every time you're getting ready to create content if you are having a creative block. So I want to give you some ideas for titles. So when you're Titley podcasts and videos, they need to be clickable, right? They need to be applicable. And they also need to be S ceo friendly SCL stands for search engine optimization. And it means basically are you using keywords that the actual surgery would use to find this particular item? So I wanted to give you some quick formulas that you can leverage to make your videos and podcasts applicable. This is by no means an exhaustive list. If the titles you have don't align with this list, you don't need to change them. But I wanted to give you something to get started if you are new to creating content. So a really good one. Should you blank or blank? Right? So an example, should you create a course or a coaching program? Right? Should you try foundation or BB cream? Should you hire a trainer or do a D. I. Y. Program The next example, the number one secret to blank. The number one secret to um actually actually staying on track with your budget. The number one secret to homeownership. The number one secret is starting a business. The next one. The biggest mistake or myth, whichever where it makes the most sense preventing you from blank. So the biggest myth preventing you from scaling your business. The biggest myth preventing you from having a vegan diet, right? Just making up some things for you. The next one, lessons learned when blank lessons learned, when training for my first marathon. That's an example the next month. Why blank is the most important thing you need? So why the savings account? It's the most important thing you need. Why a marketing plan is the most important thing. You need. The simple way to blank. The simple way to save money. Three things you need to know before X. So three things you need to know before starting the business. Three things you need to know before writing of your first book, and more blank doesn't equal more blank. So maybe your example could be more paid ads does not equal more sales. Right? So that's something that you can consider. So if you like, you can pause the video and take those 25 ideas that you already had and plug and play into titles. So that way you're making it so much easier for yourself when you get ready to record your content. So let's switch gears and let's dive into the legendary livestream framework. I want to, you know that this Livestream framework is meant to be used when you are actively launching a new offer. So if you are opening doors or enrollment to your course, maybe you're opening up spots in your coaching program, maybe you're rolling out a new product collection. This is when this one, this this framework will be used and this is going to look a little bit different than the content formula we talked about before. This legendary Livestream framework just before I get into it is so powerful. It's a framework that we teach within the power collective, which is our business. That has helped my clients have $50, launches on the first try. So I definitely encourage you to consider this. Okay, even if you've never done live stream, open heart, open mind. So the legendary Livestream framework revolves around three core content pillars. Number one mindset, we have to tackle any limiting beliefs our audience will have that will stop them from buying this product or service. Number two, we have to hone in on motivation. Why do they want this? And when we say this, we're talking about the transformation or offer provides, why does your audience member want to lose weight or make more money or get a new job or start a business? What's their motivation? The third thing that centers on is what's missing. What have they tried? Why is this different? So what this means is what if they try to do to solve their problems to get to their goal? Why didn't it work? And why is your offer or why is your offer or product different? So with that being said, let's talk about how to approach creating our launch content schedule. The first step is crafting the offer and we won't spend a ton of time here. But just to make sure that we're all on the same page before we start creating content to sell something. We need to know what we're selling. So we need to outline our offer what problem it solves? What it consists of Who's the idea of customer When are what set the car open and closed days. And that just basically means when his enrollment open. When is when is enrollment close? If you have a physical product, when is that product going to launch? And just knowing everything there is to know about the offer because that's going to be so important. You do not want to create these things in silos. You do not want to create your content plan before you finished up creating the offer. The next step is lead generation. This is going to be really important to our content schedule because part of our content is going to be building up our list of prospects via email marketing. If you're more of a text marketing person, you can substitute emails for texting here. So during this step, we're creating our strategy to attract prospects to our offer. Our goal is not to sell to our entire following is to draw out those within our following at the offer applies to so we want to create a lead magnet of some sort of. Elite magnet is something like a quiz, free workbook, e book webinar, um, downloadable templates, things like that that people will sign up for and then you will create an email sequence that will follow the lead magnet. You can even run ads towards the lead magnet. So you are going to promote the lead magnet on your social media. So people who follow you on social media can self identify and get the email funnel. Now, obviously everyone who tunes in for your live streams of your content may not be on your email list, but part of our launch is to try our best to get them there so that we can continue to nurture them in addition to our external content depending upon how long your launch cycle will last. You will market this lead magnet for 5-10 days before opening a cart for your offer. Step three, we need to start creating the content. So before you create your social media content, I would actually build out your sales page or your purchase page. Um, whatever it is you're selling is one of the impact what kind of page you have. But for those that are new, a sales page or something that's typically used for courses and coaching programs and events like more higher ticket things that gives all of the details to that offer. If you have a physical product, I would create a dedicated page on your website for that product collection so we don't have to scroll through and search for it. And also some kind of thank you page that they will see after they buy the offer. These tend to take a long time, which is why I would say build pose in the beginning because you don't want to have to push your launch back because of delay in doing this. Then we're going to create our long form content right. We're going to and in this case because we're doing live video, we're going to basically be creating talking points and titles. So we're going to create the content that we're going to use to sell the offer and depending upon how long your campaign runs, you may need 6 to 10 pieces of long form content or maybe more. It just depends on you. And then we want to repurpose that long form content into micro content for the duration of our campaign. The car open portion should last anywhere from 7 to 21 days, definitely experiment with this within your business to see what window of time works the best for you. And then the final step is to execute, well second, the final step is to execute. The campaign is only as strong as the execution. So if you are doing um, live streams, you want to give you all, if you decided to do a live webinar show up and give your best show up with the high energy on your sales calls, things like that And so during your campaign, you want to have us dedicated start and stop dates of the campaign and you want to make sure that you really see it through. Um, it's normal to have a little bit of worry. Um, in a little apprehension during these campaigns. But I encourage you to see it through and not to give up halfway through the campaign and don't halfway executed right. Even if you're not happy with the numbers going into the second week, you want to still show up at that same energy because energy can be seen and felt through social media and of course during the launch for fuel your analytics as much as possible so that you can see if you need to pivot. So an example of this could be if you see that you are getting clicks to your sales page but no sign ups, I would double check the sales page. I wanna make sure that it's optimized for mobile that all of the buttons work. Hyperlinks work and see what we can do to tweak that so that we see more conversions and even after your launch, I do recommend launching more than once to because it never it takes more than one launch and one more than one iteration to really get it right for your audience. And the last step that I didn't put in here is to just spend time reviewing after the launch. So spend time and analyzing all of the data every piece of data you have and begin to make decisions on how to revise it from that data versus a place of emotion. So I want to give you an example of how your launch campaign could look in terms of content. That's what I really want to hone in on here because I've given you a high level format of how to approach the content creation and how much content that you need. Um And before you already have your content volts. But in this example we're just creating more pieces of long form content. So and let's say your your launch period gonna last four weeks in week one you'll have your 123 pieces of long form content and then you'll have your one I. G. Or instagram slash facebook post that's repurposed from that content, right? And that will be one per day with the call to action that centers around building your email list, your text list, facebook, whatever it is you're doing right. The focus of your content in week one is showing your audience with their real problem is, so if you go back to the content vote, were actually to map out at least five answers to that question, you can take three of those and do this in week one and then in week two again we're still doing the 123 pieces of long form content. But here the big differences with our repurposed post, our Call to Action centers around sales, right and or engaging in a long form content because you may want people to go back and engage with your livestream videos. So that's something else that you can do. The focus of our content here Is over overcoming misconceptions, myths and introducing the offer and let me go back and say the call to actions for those videos. That long form content will be the same as the call to actions within your repurpose post. So for a week one in your lasting videos, you want to say, go and get on our email list in week two, you want to say go and book your call or go and buy this product in week three. Um your content is going to be focused on sales period, like the call to action is going to be sales focused, cost action and your constant focus will be overcoming objections, limiting beliefs and the cost of inaction. If you are going into week four at this point you've created so much content, you don't have to do as much heavy lifting, so you only need to create one piece of long form content of course your standard daily repurpose post with the call to action um and the content focus here is the transformation and your offer will provide. This is going to be mega huge right now because by this point people already know about you the offer that for everything you had to, you had to bring to the table so you're on the fence, so we want to focus on the transformation. So notice that in all of these weeks I say having have at least one daily instagram or facebook post, I want you to substitute that for whatever platform you are using so you can substitute that for instagram for, I'm sorry for Pinterest, lengthen, tic tac and twitter. But just know that for platforms like twitter in particular and potentially even tick tock, you may need to do more than one daily post today, it might be 2 to 3 to four for twitter, might be even more than that post per day. But I trust that you will be able to substitute the platforms and adjust the content plan as needed. So again, I want to reiterate the content vault document because again, many of the content focuses here were questions that you already answered during that portion. So while if you are not launching anything and you're simply focused on you know, just normal sales versus it being a special open enrollment period where you want a huge mass of people to enroll all at once. You still are talking about various similar things in this instance. The big difference is that it's really focused around that one core product first, it being a little bit more general to your niche and your messaging. So with that being said, I am so excited that you have chosen to watch and engage in this class. You have a lot of homework to do to go and brainstorm and map out your powerful content plan, not just for the consistency of being online, but also for when you have launch projects. And I do want to alert you that we did. It also include a monthly content calendar template. So you can actually have to plan in advance for your regular weekly content and also for your launch period. With that you are more than welcome to stay connected with me. My email is here on the screen, my website is here on the screen and I am at Cachoeira on every social media platform with that have an amazing day and I will talk to you in the next class
Class Materials
Content Calendar Template
Content Vault Spreadsheet
Ratings and Reviews
Great, insightful, and straight to the point. Thank you for sharing this valuable information and the provided materials.
The instructor bio is incorrect, mentioning a Susan when the presenter is actually Kyshira. Instructor had some good tidbits of information, but I felt it did focus a lot on taking content you create or have created for your videos and podcasts into utilizing it across your platforms. I would recommend watching the course as it does go into campaign launch promotions.
A lot of information in 30 minutes! Kyshira won't waste your time with chit chat, she dives right in to the good stuff.
Student Work