Professional Food Photography
Penny De Los Santos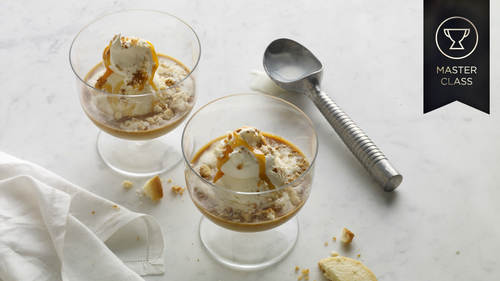 Professional Food Photography
Penny De Los Santos
Class Description
Get ready for an exciting entrée into what is takes to produce and shoot food photography at the professional level.

In Professional Food Photography with Penny De Los Santos you'll learn about the creative process and logistical wrangling of creating food-driven ad campaigns for top clients in the US. Penny will share insights from her experiences shooting for commercial clients and she'll share tips for charting your own course to success.

Ratings and Reviews
Thank you Penny and Aran for inspiring me to start shooting food. It was wonderful to see them working together and creating beautiful images with delicious food.
This class was wonderful. Penny and Aran (food stylist) demonstrate how the relationship of two creative people can generate great results in food photography. This class is very inspiring. Thanks you for sharing this experience with us!
I watched all the demo class of hers, I think she needs to organise what she needs to say in the class better, then I will pay her classes. I think she needs to think about what viewer want to learn, rather than what she wants to share. As a viewer and learner, I would like to hear more about knowledge and wish she could use time better when she talks.
Student Work