Make Your Own Day
Daymond John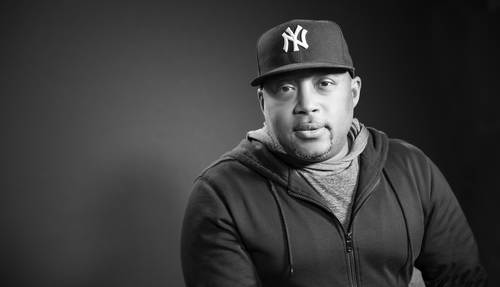 Make Your Own Day
Daymond John
Lesson Info
4. Make Your Own Day
Lesson Info
Make Your Own Day
(upbeat music) Hey, what's up? It's the People's Shark, Daymond John, CO of Fubu and panelist on ABC's Shark Tank. I hope you are all going strong with the Rise and Grind Challenge. Hold yourself accountable. Continue to take small, actionable steps, every single day. Don't wait until January. Use this time wisely. Now, listen, for my new book I interviewed Carlos Santana, Gary Vaynerchuk, and Catherine Zeta-Jones. Some of the world's most successful people. They each had specific daily habits, and made every day their own. They didn't do something to impress others. They didn't wake up every morning thinking, "Ugh, I'll do that tomorrow." They created effective daily habits and rituals to get them to the place they wanted to be for themselves. That's the key. They didn't do something to impress others, They didn't wake up every morning thinking, "Ugh, I'll get to that tomorrow." "I'll do it another time, there's not enough time." Now, in my new book, Rise and Grind, you will hear wh...
at they did to get where they are today. I advise you to do the same thing for yourself. Find the rituals and habits that inspire you. They say that the key to success is preparation. If you want something bad enough, in your own life, you need to be prepared to take the necessary steps to achieve it. Remember, sacrifice is giving up something of lesser value for something of greater value. Figure out your routine, and figure out what it's going to be. Write it down though. Share it with me, and I want to hear what your ritual and your day is going to be. Starting today. Be sure to shout me out on Twitter using #RISEANDGRINDCHALLENGE and share how you are rising and grinding this month. I want to see the progress you've made. Remember, you are in control of your success. Finish out the month strong and this is just the beginning. (instrumental percussion)
Ratings and Reviews
Love watching him on Shark Tank. This small video, promoting his new book is great. The steps to take to be successful are right on. You have to dream big and do what other people are not doing.
I love Daymond! He is the definition of a good man, doing great things, and being a success!
Have a few minutes to spare? This is for you. While it's definitely a promo for Daymond John's "Rise and Grind" book, the lesson has quick and inspirational advice that, while obvious, we forget. I hopped into this lesson because thanks to COVID-19, I'm much more aware that I'm in need of some life and career changes. While making those changes are entirely up to me, these lessons reminded me that I can.
Student Work