Scrapbooking with Project Life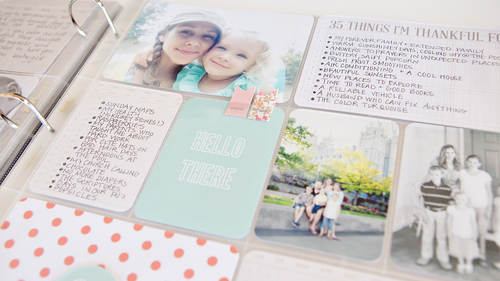 Scrapbooking with Project Life
Class Description
Preserving your best memories doesn't need to keep you from making new ones! Join memory keeping maven Becky Higgins for a class on her famous Project Life® scrapbooking system.
Chronicling a good life doesn't require endless weekend hours glued to your glue stick. Becky will show you how to efficiently create one-of-a-kind scrapbooks using a simple method that preserves your memories and reflects your personal style. In this class, Becky will teach you her back-to-basics approach to memory keeping. She'll cover organizing your photos, designing a timeless scrapbook and everything in between. You will learn how to select and compile your photos so your scrapbooks tell the story you want future generations to remember.
Whether you want to commemorate a major life event, document a trip, or start an ongoing scrapbooking project, this class will show you how to turn your big moments - as well as your everyday, seemingly mundane but equally important moments - into beautiful memories.
Reviews
I need help with organization and this class really helped. I also love the simplicity of Project Life. One of my favorite things was how pictures are taken of kids projects to preserve them rather than keeping the originals. Photos of hands has also become a new interest thanks to one of the guest presenters. This class was worth every penny!