Instagram Efficiencies: Iconosquare
Sue B. Zimmerman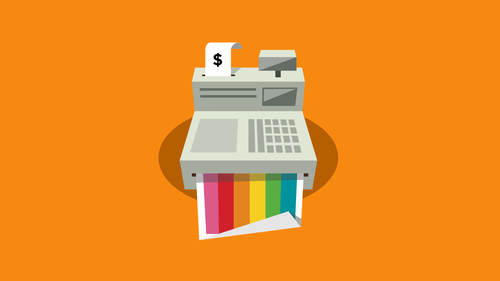 Instagram Efficiencies: Iconosquare
Sue B. Zimmerman
Lesson Info
26. Instagram Efficiencies: Iconosquare
Lesson Info
Instagram Efficiencies: Iconosquare
So our second tool, its icon a square. And this is more of a data analysis tool. It has a lot of functionality that I'm just gonna go over here. I can square there's a little girl there, sues cute will face. So we're gonna talk about these stats, um, later. But Icona Square has a lot of different functions were specifically gonna focus on it as a statistics tool. So, viewer, you look at your account statistics is where we're gonna talk about later. Snapshots are the graphics that icona square produces of images of your statistics. So it's a really cool place toe. What do I post today? You know, I should post my most like picture ever. You know, they make staff starts like that, and they're really beautiful graphics, right? And when you land on Icona Square, the website for the first time Well, every time there is, there are ads. There it is free. So you're going to see ads pop up, and that's why you're seeing this right here. So just know that the ads air there, and that's where they'r...
e making their revenue. Um, okay. Cool. So snapshots management again, you could follow your comments on Icon Square as well. Promote is a really cool tab. It gives you links where you could share your account. It gives you, um, widgets where you can use that to put your instagram feed on your blawg. It gives you a plug in tow. Add instagram to your Facebook page. It is an awesome place. Ready made widgets. Um, and then contests. They have a paid contest area. Yeah, that that is paid on icona square T run contest has paid. Okay, So what we're going to focus on is the statistics. So these are the different areas that where we can get those stats. The first thing I wanna talk to you about is the rolling month analysis. So the rolling want analysis starts with the information about your content. It gives you the number of posts that we done. By the way, this is the instigator all live account. So our statistics are different for Supes in Marin for the daily I g whatever. Expert. Right? So I'm this is instigate alive. So what we did is we ran this analysis for the month, and that just gives you a good amount of time to understand where you're growing and under. Then you could make decisions on how to change your strategy. A month is a good amount of time to start testing things on Instagram because, as we know, like all these results don't happen overnight, so at least a month, right? It's a great yeah, So the first information that it gives you is the number of accounts you've posted as well as your most used filter loaf eyes. Totally mind. Most use filter to so love it andare most used tag is obviously instigate alive. The pop side over there was when explore used to be like a popular like What's the most popular thing Now? It's not used like that, obviously, which we showed you or Sue showed you before. The second part of the monthly analysis is engagement, but the dress from Wednesday ah, number of likes that we received in the past month, the comments. What you can also do is all these little links down here. All linked Teoh another statistic. So your top five most like media ever. That's an awesome screenshot, and it's an awesome way to adjust your strategy. So if you have your top five posts ever. And they're all brides. Brides love you on Instagram that it's time. Just keep doing that. You know, um, all media sorted by number of likes again. Scroll down to your least, like, stop doing that. You know, like you. Easy as pie. So that's where likes comments. 435. Thank you. Instigate alive community. Those are amazing. We love the engagement. Ah, top five. Most commented media ever again. What is making a conversation? You know, Sue talks all the time about the value of a like, versus a common like if you're scrolling through my feet every day and you love what I post, I want to hear that. Like, did you think that it was cool that I traveled to Florida? Tell me like it Stop just passing me by. You know, we all want to engage with each other and get to know build a community on instagram. So the last part, which is really awesome, is your 10 most engaged followers for the month so evil. We love Eva Dame una James. Sammy's probably watching. Hey, James. Um, but these people are great people. Toe reach out to and make them members of your tribe. You know, send them a direct message, right? I just take take a pause it for a second. So let's connect back to that direct message segment that I just did. Where you know, now that these are your top engages from being on its iconic square. So go send them a special Thank you for being one of my most active, engaged members of my community. Maybe you send them a $5 Starbucks gift card or something free download or they love your content, right? Soto, this is a great place to find them and give thanks through a direct message. Strategy. Yeah. So now we're over the continent section and there are a lot of things. There are a lot of details in each of these sections, but I wanted to point out the most important one. So this content section shows you your density of posting. So we post the most on a Wednesday is a little weird, but we post the most on Wednesdays, and the most amazing thing is that we can click and see how to adapt this schedule to connect with our community. This is the optimization section. I'm gonna show you that everyone's mouth is open just in case you guys are wonder. Amazing. So something cool to point out, you can tweet this as well. It'll just tweeted as a link. So it'll say. Like Pat, I optimized with the iconic square. Here's what you like that that's the snap shots or the graphics that you could use on Instagram. So this is our optimization section, which it shows us are posting habits and the viewing of our community. So we post the most at 8 a.m. and 10 a.m. Because Sue wakes up and posts and see walks the dog and then she posts again so that I know that most most active time we're posting. And, um, when we look at this, for instance, alive, you know, our members are our members are followers are on our online, but they're not the most of them aren't online. So a great idea is to change this based on when your community is on it. So let's zoom in real quick. Bam. So, actually, if you look here, um, at noon and at 8 p.m. On Wednesday, again with the Wednesday. I don't know what's going on here, but, um, 12 and 8 p.m. Is when we should be posting. So knowing this schedule it, like, hit them then and don't you want to do it both And you want to do it every day or every week, But it be interesting to see if that their online are they gonna interact as well, Which they should. So, um yeah, Wednesday 12. In a PM This These stats are based on 90 day cycles, so they will refresh. They will take in your information again, and maybe it'll change. Maybe this instigate live community is up at midnight out, so we'll see. Um, awesome. So the next area is engagement, which we showed this a little bit, Um, in the full rolling report. But again, looking at your most like information, uh, this sources. So the red is the followers who have liked the white Is the people who are not followers. Interesting. So how did they find Su? I find her on my explore every day, so I don't know, But how did they find Sue? And what we hope is that then they joined us and followed us s. Oh, that's really cool information. Um, the other one is comments again. So who wouldn't comment on that? Love you Soup. But again, the source information is really interesting on Ben. The growth history of that engagement. Obviously, it hit the top when we did the first course in June. So yeah, it can kind of if we go back here. It's interesting toe. Look at your own calendar and understand, because this account is instead gal. I've specific, and so obviously, when we're live, that's when the account is growing the most. But if you're doing an event a month or you're an event planning business or whatever it is that you're doing, if that's when your accounts growing, you know what event you were doing right? You know our who When were you really active? So just think about connect with your calendar and understand, like when your engagement is growing, Um, so the community section that is the last section down here and this is basically just information about your followers. So, like, how many people are following you, how many followers like you follow and you don't follow back? So it's interesting is we don't follow back a large quantity, but that's because we want instead gal live to be a resource for those that are watching the course. So the people were following back. Are the audience members the guests? It's a resource for you. It's not because we don't love you. So, So reciprocal relationship. We have and yes, So followers who were falling back 18. So hello. Guess people like Come follow us. What you doing? But so again, you can see, like how your followers change. Um, and they have changed the most in the last two days because that's when we've been live. So, um yeah, that's icon a square in a quick little wrap up. Um, if there are any questions, please let me know. Well, they're not so much a question, but sues daughters online. And she's just wanted to wish you very good. Like it's a your eyes Amanda, bestie lover thing has already been explained. You don't need to go through it again soon, but Martin was just wanting. Where did you find these Amazing girls Don't even think about taking him away from there. So I was like, I want, um, organizer I want her, you know, it's not. They found me. I mean, I you know, I have three daughters and, um, there my wife and I love and powering and seeing young entrepreneurs do what they love. And this is why I do what I do because I love being surrounded by mines like this that are on fire that are just so brilliant. I learned from them every day. She's kind of talking about me with, you know, I'm the organized chaos. I'm the one that needs the structure. My mind's racing. I have all these ideas. She holds me and keeps me focused most of the time and changes me what she's learning in school. I mean, she's a systems engineer, major, and I'm a nutrition major. My brain doesn't think like her, so I think you need to really connect with with these young, smart brains, those business owners out there that are struggling because you don't have support. If there's a college or university near you, I can guarantee that there are teenagers and young college students that would love to be meant, you know, mentoring under you and really apprenticing under your art and teaching you how to use Social Media because that's I learned the most from these young entrepreneurs and my daughters. Yeah, and small business isn't something that's really taught in school, and it's really powerful. And so if it's something that you know, you can reach out to friends, you know, kid or some someone in a classroom. I mean, it's a huge deal. I had no idea what small business was like, Su said at the beginning, like I was on the corporate track. So this is insanely amazing. You, Morgan. People are asking about the correlation between the data and then the return on investment in terms of money and sales. But can you look back on older data or download the data? And if you can't have far, can you look back? Do you know I believe you can export. He's like, if you wanted to save it or if you wanted to save the Screenshots, I believe so, Yeah, and, um, I mean, take screenshots of this and keep a file that you update every three months. I mean and they go back. One of the things that we do is we do take Screenshots. Rachel does the first of every month of our accounts to see how how much we've grown to track our progress and success. Rachel keeps a spreadsheet of every account with the numbers just a heavy user of iconic square, and I love it. It's so powerful and useful, and you're showing about how to organize your top photos and your top most commented posts. Um, the way I use that is I take a screen shot just like that, and I collect that to show uh, my engagement. How many followers, how Maney comments are my posts. And I use that. For example, if I'm reaching out for sponsorships and I showed that social proof right? Approve, and I show how engaged I am with my community. How many likes how many comments, and it really shows its agree that smart. Yeah, and it's definitely example of your growth. Like when we watch our first YouTube video, we're like, What were we doing? And now now, like now it looks great. So it's a really good example of likes to talked about. Almost a one like your first post was nail polish, right? Like my first post is probably like a picture with her. So you know, like to see the change in what you're doing is so packed, powerful. And just remember that if you want these instructions, please go over Morgan eyes, underscore it and download this Pdf to follow all the instructions. Yeah, I've been trying to figure out the optimization part as far as timing went to post, I'm still trying to figure out because I I watched and again Wednesday for some reasons huge for me Wednesday and Thursday at a Yeah, and so I'm trying to figure out OK, so the larger circles that's, uh, optimal time to post. Yes. So the black is you. So on the outside was when we poached the most by day on the vertical, and then horizontal is time. But inside the grey is what your community is doing. OK? Because going back to what? Sunshine Pumpkins? What they were talking about because they take they don't do a shot every day, and they have a collection. So it's nice to know when to schedule that I went to She knows exactly, You know, she gets 2500 likes and comments. Yes. So she she does know when people are there waiting for People are waiting for pumpkin sunshine posts are. But even if you're just scheduling for, like, your two or three top times and then everything else is organic, at least you know that your account is getting action and that your followers aren't waiting for you to post again, right? So this really takes us back to saving time, which is saving money and the efficiencies that you can implement from these three great tools. If this then that, um, hoot suite and I icona square. And I know that these air great valuable tools for every business out there. And it's remembering, like we said at the beginning, the matching of tasks. And when you batch a task you can figure out, maybe you can delegate that out that next. So then you convert be producing more right, and they're all free, all of Eastern free. One last question for you, because James is joining us from Singapore, Theo. But the data you're safe. Mike on a square does not matter where you are in the world, it's still I mean, you wouldn't be looking at it differently because you're in a different time zone. Or do you think that's a very good question? I wish I could press this little info icon I'm not sure about. Maybe getting some strong. Yeah. Good question. Well done, James. Absolutely stumped. Stumped Morgan. It's been great having you with Theo.
Class Materials
7 Instagram® Time Saving Tips
Sue's Top 10 Instagram® Strategies
Cure Your Hashtag Headache
How to Create a Microblog
A Beginner's Guide to Instagram®
Ratings and Reviews
What a phenomenal course. Thank you, Ann, and the team at Creative Live for this jam-packed class. I'll be honest, when I signed up I wasn't sure how there could be three days worth of information on Instagram. However this content-rich class was filled to the brim with wonderful ideas, tools and inspiration for cultivating success on the platform. I'd been struggling with attuning as to how to best use Instagram for my business - I didn't want to be posting pictures of my lunch, cat or shoes; and I didn't want to simply recycle graphics from Facebook. What I really wanted was to learn how to fully utilize this platform to build my tribe, market my business and connect with others. This course delivered all that and more. Sue is a great teacher and her heartfelt style of marketing and sales really fits with my own approach to business. Every day I learned dozens of ideas that I could immediately implement and my mind is buzzing with inspiration and ways to authentically use Instagram to connect with my tribe. I've been recommending this class to everyone I know. I loved it so much that I purchased Sue's first class, Instagram Marketing for Small Businesses. A lovely bonus of taking Sue's classes is that you can connect with her Instagallive tribe, too. I've been meeting wonderful people and making great connections in the community. If like me, you're a solo-entrepreneur looking for a way to bring authentic marketing to your business, I highly recommend Sue's classes. (P.S. I was blessed to get to attend this class in studio at Creative Live. It was beyond amazing. If you ever get the chance to go to a Creative Live event in-studio or take one of Sue's live classes or events, do it. You will come away feeling inspired and energized for sure!)
Thank you to Sue and to Creative Life and everyone who helped for this course. I enjoyed every minute. So many great tips, amazing guests, useful informations. The amount of information is amazing! I could watched all over again. I'm so grateful for Creative Life community to have such a great course like Sell more with Instagram with Sue was. the course really have helped me grow my Instagram account. I have leared so much from the first course, but now I learned even more and I'm doing on IG better and better every day.
Buy Sue';s course. It's a no-brainer that you will NOT regret! Sue highlights real people with real businesses and demonstrates how they are building their brands and sales on Instagram. She walks you through the process of effectively setting up your Instagram page, teaches you about different types of accounts and how to determine what is best for you, highlights how to develop strategies for growing your presence on Instagram, and shares information about how to implement engagement strategies. Also included: the importance of being authentic and how to do that, providing value to engage followers, running contests, encouraging user-generated content, creating graphics, the best apps for creating graphics and managing accounts, how to get and interpret analytics, how to improve your account based on analytics, and so much more. Her enthusiasm is contagious and you'll look forward to the new content and audience interaction in each new video. These videos are FUN to watch! Every business should be on Instagram, but first watch Sue's course to learn how to be there effectively and sell your product or service. You will not regret this purchase!
Student Work