The Power of Tagging in Instagram
Sue B. Zimmerman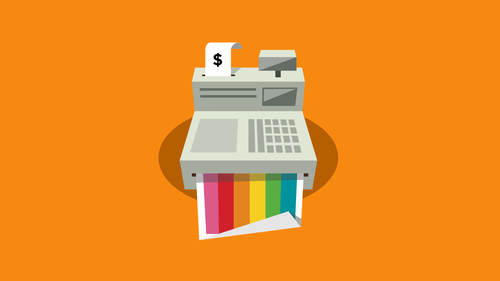 The Power of Tagging in Instagram
Sue B. Zimmerman
Lesson Info
9. The Power of Tagging in Instagram
Lesson Info
The Power of Tagging in Instagram
Okay, so we're gonna head into the value of tagging. I talked about it a little bit earlier. I showed you tagging from my phone. I'm gonna show you strategically. You know, as a business owner, this is what you want to be thinking about, is who can you partner with and tag? Because every time you tag someone, they get a notification so you can tag up to 20 people per post after 20 no more. And our next guest is gonna be talking about this strategically as well. But right here where I'm open in my store, Sue be doo, and I've tagged all the brands that I sell. Okay, so ropes of Maine, Gretchen Scott, Lauren Hope Lindsay That's her bag and lemon in line. And what this does is it builds alliance with these companies that I buy from, and they get a notification that I mentioned them. And so some of them actually send me more merchandise like merchandising material, cause they know that I'm promoting them, and then I'm on instagram and that it just kind of deepens our relationship that I'm b...
roadcasting their brand because they're you know, I'm doing this to let my followers know that these are the names of the brands that I sell, in case they might want to go find some other things from these brands. I'm giving value to my followers. And then I'm also giving shoutouts to these brands, and I have good relationships with all of them because I sell their products all summer. So the tagging and you know, if I would like to hear from you guys in a second if anyone's strategically tagging. But it's really important to do this, especially if it's related to your business. The tagging. So, um, it might be even start like you might tag Starbucks if if you want to get Starbucks eyes on your post, likelihood that they'll see it. It is small, but there's probably a brand in pretty much everything that you dio so chocolate Johnny Perfect example. If his chocolates in any picture with somebody and he's tagging the chocolates and bringing eyeballs overs to his featured account, or if the customer is tagging, he's gonna get a notification. And that's user generated content. And you know that someone loves you or loves your products, so you're gonna have a little bit more of alliance with that customer when they walk in the door, you might say, Hey, thanks so much for posting. Here's some more chocolate here, some freckles or here's whatever because you're promoting on my behalf and I'm not paying you anything. So it's like giving shoutouts organically to people that you align with without asking. So you should never have to ask somebody toe like you to follow you to shout out for you. It should come organically. Um, and it shouldn't be I'll do this for you. You do this for me. If it doesn't work for your business, don't do it like don't follow some because they said follow for follow. So, Paul, do you tag on your, um, on your posts? Because now that you're a sponsor, I'm sure at least for those bars you are. And then you just mentioned another at their other places that you're put tagging. Yeah, I'll tag may be different locations that I go to. For example, if I go to a national park in Utah, tag, there's a couple of Utah spots that I'll tag in there, um, also Hashtags, whichever is relevant for the area. But as far as, um, tagging in the photo. All tag, if it's something relevant specific to that, maybe not so much to get their attention to look at my photo. But if it's if it's relevant, I'll do that. Do you feel like it gets credibility to your photo as well? Um, yeah. In a sense, it'll strengthen a relationship I might have with them if not in my develop one. So I might keep that in mind. Who else in the audience is strategically tagging and how and why? Catherine, wait. Given Mike, I take the hotel name. I also some hotels belong to a group like historical hotel. I tagged that group name. I tagged the location wherever they are. But I found that when I do that, if they're a member of an organization than other people from that organization find me. So have you literally got more customers because of your tagging in orders? So talk about that. Um um, one of my customers is the Hotel del Coronado in San Diego. And, um, they just are holding a contest. That's gonna be the Dell Memories contest. And, um, just other hotels and other businesses have they contacted you because they saw you show up from tagging them. And they said we want to create custom wine stoppers or products use. Um, um, I work with some artists, and some artists have also contacted me because Aiken reproduce their art on custom gifts. And so it's just like once people see that and, um, I use those tags, It does. I do get more business. So, so elaborate here cause you're an artist and I'm sure people are interested. So you create custom products, Four locations like you did for me. My my little card charms and some of the products that you create our wine stoppers, business cards, jewellery, what else? We're known for our wine accessories. I do one charms wine bottle stoppers, wine carriers and then, um, use their logo or their, um, the shape of whatever, Whatever. I mean, recently I did a post about, um, practical on is a company I sell to, and they're a dental, a dentist, a company that sells tools to business coming to dentist. And they also have, um they sell gifts. And I tagged dentists, and I've gotten quite a few dentists. Now that follow me and I It was something I never would have thought of. And, um, so it's just like one thing leads to another symptoms. Yeah, I see that you're actively tagging, and I was just curious. If you're seeing money and sales come back from that tacking, it takes time. It doesn't happen overnight. And that's one thing. You know, you have to be patient, but it does happen. Okay, great. Anybody else? We think that in the chapter, because ah, Sabrina, who's obviously a cake maker? She says she tagged a company that you that she's using their fund int so they now partner together, but that came through her toe attacking them. So they're working together now on projects as well. I love that. So that you really construe t GIC Lee tag and, um, and grow your business coming Just quickly talk about the bad way of tagging because Michael afters after terrorists, is it a good idea to tax people like, for instance, famous people? You don't necessarily know them, but you think they may be interesting. I would never recommend tagging anyone that you don't have a relationship with its you its being a little spammy um, it's not being authentic. You need to create that relationship first. It's kind of like you're using their name, their fame. I frequently not just see that with tagging, but I'll see that with crash tagging a hash tag. Ah, lot of people might use hashtag Nike because it's such a popular hashtag. And if you're not in the fitness space, it makes no sense would be putting out hashtag there just to get eyeballs. Hopes to get likes. Um, I really teach Instagram from a place of being truly authentic and, um, using other people's success to hope to get your success is not how to do it. And it's building those relationships first, and you can do it through direct messaging if you want to get to know that person that you really want to be tagging. But I when people tag me and I have no idea who they are, I'm like, really like I don't even know you. And so I want I'll intact them so you can attack them. Yeah, that was my question. Can you on tag? Absolutely. Yes. You can delete block report on tag. You have control of your instagram account If anyone is doing anything that you are not comfortable with and it's bothering you, don't do it because, like we said at the beginning, Instagram is a really fun place to make money. And if you're feeling threatened or that it's not fun, it's then you've got You got to remove all that negativity. Laurel, you have a question? Yeah, What would be at the etiquette Instagram etiquette for, um, let's say I'm reading a book and I take a picture of the book. And can I tag the author or can I hashtagged the absolute? What would be the etiquette? They're great question, and I love That's one of my posting strategies I talk about frequently. I mentioned earlier is like to post your book, But instead of just like taking a picture of the book, put your face in it. Remember, I said, smile with your mouth open point to it and show some love to the author. The title Unexamined. All of this is John Janse. He was the keynote at my live event and duct tape marketing, and he has his account on Instagram is at duct tape marketing, and I hashtag John Janse because he does not have a personal account, So I want to just take a minute here. So if you're tagging author and you can't find them on Instagram, you've looked on their website. There's no button there. You start on Google and you really want to tag them. Don't assume that they have their names. That could be somebody else that took the name to get the name. So the best thing to do is to tag with the hashtag so it will show up in John dances hashtag up with everybody else that shared a picture of John Jan's. So Gary Vaynerchuk is on instagram. So you would at mention Gary the inner check because he would see it. Or you could tag him. If you're reading one of his books, recommend Crush it one of my favorites. But just to let you know, tagging gets eyeballs on it and you're talking about in the spirit of giving authentic shout out because you love the book. And then in the description you would write why you love the book. And then your followers would say cost. She loves the same book I like. I want to find out what else she's reading, you know, you might just make a connection over a book. It's amazing how people are attracted to what you're sharing based on what their interests are. You know, I see you love chocolate. I do to do you know where to get it or, you know, it's just like one thing can lead to another. So until you've tried different posting strategies well and you get start to get engagement, will you know what's really working? And honestly, I think it takes a good 2 to 3 months to play around with different ideas. This is not an overnight success. Um, and I want you to really understand that it takes time with your hashtags strategy, your posting strategy, your engagement strategy, your call to action, your geo tag, your direct messaging. All of that has an impact on the success that you'll have. But if you take one step at a time and just like commit to doing one thing, well, you'll start to see success. Yes, Sue, could you please touch on the difference between an at mention and a tag? Because I think I've been doing something differently, like I wanted to thank people for a recent event, and I at mentioned them. But I didn't tag the actual photo. So so tagging a photo and tagging in the post. It's like it's tagging on steroids. It's like giving a shout out twice. Um, I like tagging a picture because when someone touches the picture, they all pop up. Um, and it's giving. It's giving it a shutout on top of what you If you did it in the comments often I don't do it in the comments cause I might type the name wrong or doesn't populate quickly. And I might be in a Russian. It just takes me too long to find all the people t write it out. So I here I did it twice. So So a tag and an at mention are pretty much the same. Okay, so at mentioning is here I'm talking about tagging the act of tagging a photo, which is at mentioning a photo, which means when you touch it, it pops up. Is that clearer? And then just to take it one step further, what I just talked about when you use a hash tag, the person is more likely to see the hashtag um, then the at mention if they have a really active account because you only see the last 80 notifications that you get. So if you have a real active account and you're not in their four times a day checking your notifications, you might not You might miss a comment versus If you are curated within a hashtag the person will see that. Is that clearer? Yeah, and you're for wedding photographers. This is huge because I know, like when you're talking about like, What's the etiquette for this? You know, sometimes it can be really like, Do I tag them? Do I not? And the thing to keep in mind is like when I'm at a wedding and I take a picture of the food, the caters hard work. They're busy serving and making the food. They're not taking these beautiful photos. So when you tag that cater and suddenly they have a beautiful photo that they can use on their website or on their page the makeup artist, the flower, the shop where the bride, it got her dress. When I'm talking to my bride, one of my questions before the wedding is who are your vendors and I will reach out to them. And I cannot tell you they are so sincerely thankful. They're like, Oh, my gosh, I was so busy. I don't get a photo. That or the wedding cake. You know, there's all of these different options that you can do, So I would just encourage people not to be afraid to reach out and tag people that you're like. You said that your authentic, you know, it had a relationship with, but they love that, and then you develop that relationship. So, yeah, I might not get a booking directly from that person, but they know a lot of people. So my name's going to get out there more and more eyes and you never know down the road who they know. A lot of people, you know, you know who could come back. Good point. So it's a big, big option or opportunity. Very good point. Okay, so I'm gonna move into formatting your post and notes, and one of the bonuses for the course is literally a video of me taking you through the process of how to do this. So this is what it looks like on a post. Everyone asked me, How do you get the black lines? How do you add the circle text? How do you I want to show you some examples on the phone in a minute. But, um, you know, how do you make your post look like it does? And this is one of the bonuses that I think has the most value for the course is literally how to create a microbe log in instagram using some applications and, um, and laying it out. So I'm gonna go over to my phone and just show you what it looks like in notes. Takes a few minutes for this two pop ups that you guys can see. I'm gonna show you where I create it. So my instagram post, most of them in the morning. I calling. I'm calling this microblogging because this really is me putting my thoughts and order and spacing it out so that when you see it on instagram, it looks really good, and it's not one paragraph that's run together. So this is from a photo that I took there, Nathan lackeys course. And I wanted to give a shout out to the owner Joshua at post planner. And this is where I said the link is in the comments below. I said Instagram added video two years ago and is doing so. Okay, so this is this is a tip that I did. So look how long it took me toe kind of put this together. I have the numbers which you can't get off of the normal emoji app. I go over all this and detail how to copy it over in notes from the APP and create this step by step. So if you have a business where you want to step, teach step by step number one is this Number two is that and these black circles really stand out from everyone else's post because you can use one and two from the keyboard. But this is a really good post that tells you exactly what to do. And it's laid out really nicely. So let me see if I can find that in Instagram. I think I did it in Instagram alive. So the instagram expert and this is something like I said that we teach you in the bonus how to do these micro block posts. Okay, so let me introduce you to the next AP I want. I think I want to call this an app. So like to know it is an app that my next guest uses. And she is a fashion blogger, among other things that she's gonna talk about here on stage. And Shaara is using instagram and making money multiple ways. And so this app is something that you can you can sign up for this on their website. And when you like the photos on instagram that are tagged this way, then you get an email in your inbox. So this is Sarah sharing an outfit that she wore from her Balog. And this is what showed up in my inbox when I liked it. And of course, I like this little nautical. She's yes, so So this comes now. This is an email that's all on one page. I kind of chunked it up for the slide, but she's literally wearing stuff that air fits featured. So this is for fashion bloggers, and everything's listed if you want to buy because people always ask her when she's wearing clothes. Where'd you get it? Where'd you get it? So I want to bring up. Share a Robinson. She's awesome. And I want to tell you how we met, and I want to tell you what she does. Come on up. She's I'm so glad that you're here. Hello. So you get center stage right here. You know all about this. So Sheriff flew in from the San Diego? Yes. And we met at Social Media Marketing World Mari Smith Mastermind. And she was the youngest person there. She's 23 23 these young entrepreneurs. I'd love them, and we totally hit it off. We were doing selfies and hashtag. She was the only one that kind of got me in the room with the instagram thing. It's not hard to get her. And she's so going to Superfund. Ironically, I just been to an actual and or not interview. Sorry. Um, presentation, I guess. With Gary Vanya. Check. Maybe like, a couple months prior to that. And I had experienced how going and exciting he was. When I met her. I was like, You're like a female version of Gary. I don't know if any of you guys ever heard him or seen his enthusiasm, but very, very similar. So we definitely had it often. We're just talking Instagram and I love Instagram. It's been such a great part of my blawg, and I know you've kind of touched on it instead, has kind of become like a microbe log platform. So I'm a fashion blogger. Um, and I live in San Diego. I started my fashion blawg like a year and 1/2 ago, and I just recently, probably beginning of this year signed up with, like to know it on got really integrated. It's a fairly new app for Instagram, but it's a way for people to shop through instagram the products that they're viewings, whether it's home decor or fashion. Those are really the only two categories that like to notice affiliated with right now. So if you're a blogger in those categories, it's really great. Um, the bigger audience gets, the faster the turnover is for people that are viewing. So you want him sometimes post several different pictures of an outfitter of a painting, or whatever your business? Maybe, but the nice thing about like to know it is a soon as she was explaining, You sign up online, you put in your email address and as soon as you see a photo with the title like to know it. Whatever that caption is, you double tap that they send basically all of those items to your in box. You can shop that outfit from your inbox right away, which is really, really awesome and exciting, and today and are in this new generation of of instagram and online. You get it now type mentality. It's seen as the service, and if you don't provide that, it's not like you're trying to be sales the or or, you know, make people want to buy something for the sake of making us making a sailor making a dollar. But it's more like providing information that everyone wants to know. I mean, I don't know how many times you guys have gone on Pinterest if you ever go on that, but you click on boots like you fall in love with the dress, you fall in love with boots, maybe a jacket or something, and you see that it doesn't go anywhere. It just goes to some like weird HTM are weird website that actual doesn't have the item and you're kind of upset because you're like they kind of gave disservice me in that moment that I didn't show me where to get the products. So this app helps you do that and hopes you actually make it stoppable. And like she said, she doesn't do it on every single post. I want to just point out that she totally humanizes her brand and she posts quotes like we talked about earlier. And so for you. How long have you been on it? Well, okay, so here's the back end of it. So it's great for viewers, people that read your blogger Instagram because they can find out about the stuff you're talking about a posting, But on the blogger side or the business side, Do you actually make a commission based on what they shop? So let's say I post those boots that you saw. I got him in order. Trump, you see those boot to click on it. You can go to Nordstrom dot com. You purchase the boots, I make a percentage of whatever the in total was. Now let's say you go to the boots and, like, Oh, I don't and needing those I forgot actually make up. I still get if I get a percentage of their end cart total. So even if they don't buy the thing that they saw in my blogger, my instagram, um, I still get that that percentage now you don't get it for 90 days, depending on the store, it's always different. But once that you know what? Once that window period closes, you get that commission at the end. So it a great way for bloggers to be incentivized to really invest in their blawg or invest in their instrument. Because there is something at the end that's helping them motivates with a lot of time that goes into this stuff. So So you was a professional photographer. When you do all these shots, Yes, I've been trying to get better. I don't know if you guys have ever seen or tried to take pictures of yourself by yourself without getting a double chin or something, but it is really hard to make it look cool and like, not have a weird angle. And also, even if you do get a good shot, you look like a loser abs at the airport this morning, like trying to figure out how to take a picture by myself. it doesn't work that people love it. Every time I post anything that's more again, I can not like a professional photo. I get a lot more likes, which is kind of interesting like that. My mom took that. That was in our offices. So so yeah, so like to know what anybody in the audience or online need any clarifications. So she's making commission from, But you're not doing it every time, right? Doing every time I'm just doing it cause sometimes another thing I've kind of tried to mix up a little bit, but something I've realized is like some like I'll post a picture of this dress later. This dress is a little bit older. It's not online anymore, so I can't post this exact outfit because I bought it a couple months ago. Ah, what I try to do is either find like items, and I admit that they're not the same. You don't try to trick him and make him buy something, thinking it's something different but trying to find things that are similar, or if I, if I can't find the products than you, just tell them it was from north jumbos from forever ago or something. But that's one way you make a commission off of using instagram and trying to inform your audience on the things that you're posting about the other way that I actually just posted and started last night. Actually, I'm really excited about is my closet sale. So I have accumulated a lot of clothes. Ah, lot because I get stuff sent to me now from brands and from other people. And so I have so much stuff and I should like to shop. So I just did this yesterday and I uploaded everything's different dresses and shirts or coats and like jackets and boots or 20 genes or then accessories or 15 as well. Most of the stuff is unused or hardly used, hardly worn. But it's stuff that is really expensive and really nice stuff that I just don't find myself wearing. And so I want to recycle it. I don't want to just throw it away. I want to be able to, um, you know, share it with my viewers. A lot of people you know, I'll wear stuff in my blawg again that I can't sell anymore because its online. But if I sell the one that I posted, people really like that outfit and they want to be able to purchase it. So now, through PayPal's Super Simple. If they like this, for example, actually go back to the sweater because this one sold pretty quickly. I like that one. So if you scroll down, um, to the lower sold, yes. So she had left her papal email. So if you guys use PayPal, whatever email address to have affiliated with your PayPal account, he would comment that below you asked the person whoever puts their PayPal email address first gets the item they have to pay within 24 hours, and if they don't, then it goes to the next person. So if you look through some of these items again, I just did this last night. So there are a lot of items still available. Some of them are taken, but like this shirt right here, the pattern one. There've been a couple people that have posted. Um, you know, she posted hers after in the event that the first gal maybe doesn't get the money to me in time. Then it'll go to the next buyer for the next person I want to purchase. So that and that can go for anyone. Besides, you don't have to be a fashion blogger. You could be selling a product or chocolate or did you wait? Did you start this yesterday? When did you start this? Yesterday. So she got 9 followers in a dead. Well, I should say it wasn't 50 when I started it, because I started the account six months ago but didn't do anything with it because I didn't have the time to take these pictures. I thought I wanted to do shoot them all on me. But I didn't set it up in time. So I just literally This is my kitchen. You can actually see my stove in some of them, but it's clean. So I thought that was the first of all the prices so inexpensive and so I can see these flying very quickly. I like how you're just very consistently putting the price there in a yellow little I mean, she is selling on Instagram in a way, and she's telling you that these air close I've won once hardly worn her bios. Great. She's telling you that these air her rules of engagement payments due within 24 hours. If you don't buy it, it goes to the next person that left an email really beautiful thing. So she's linked her PayPal account to it. And she sighed out to other people. I was just thinking this through this morning. A lot of people, once it's sold, they delete the item, which I thought that makes sense. But then I've seen other people that re uploaded with the sold tag across the front, and I thought that was I didn't really get it until I thought it through. When you go to someone else's shop that has, like, three things on it. I always think this may not be a very successful shop because they only have three things when in reality they probably already sold 100 things. They just didn't re uploaded. It sold. They just deleted it, so it makes it look better. The things I probably sold six or seven things already. I haven't taken a man it because I've been traveling here, but I will take them down. I'll re upload them, is sold to show people you know people are enjoying these items, and you should, too. Yeah, that's great. And then let's talk about so you So you have two featured accounts. You have your blogging and this and that. You did something really smart with your name. So sure that when I first started Instagram it was way back when before even had a blawg and I had undermined my actual name. And as I got bigger, I kind of realized for marketing purposes. If I'm tagged and other brands or things like that, I kind of want to promote the name of my block. So I actually changed my main account to rather than being my first and last name, I changed it to share style blog's That's the name of my book. And then I made a separate account under my first and last name. Just so I have it in the event that I need it. So that first song count 20. Yeah, and in the event that I need something that, unlike let's pretend I get really famous and Instagram, it probably won't happen. But if I do it on a personal account, then I have it and it's under my name and no one else can take it, and I don't have to fight some before it later on. So she got her name knowing that she might need it someday. Which is so smart and same thing with Twitter. I would encourage everyone to that with Twitter as well. But my main, my main account, is share cellblock, and that's what I use for my all my block stuff now that being taken into account when I go into doing stuff for brands we were talking about tagging and things like that. It's really important, at least from a blogger side when you're trying to get the attention of all these fabulous business owners like you guys or vice versa. If you're trying to connect with big bloggers, whether it's in the pet industry. I talked to some guys at lunch. People that are blogging in your industry that you want to connect with that will use your products, tagging them or trying to email them most of all really easy to contact and sending them free stuff. And if you send him free, said they'll probably in consume it or wear it or something and hopefully repost it and they'll that's the best way for you to get your name out there with some really big names. And from from my end, if you're a blogger, you know, tagging like for me. I used to always think more Schimmel. We'll never noticed me like I've ever post anything about North Strummer, French, Tesco's or some of these big big names. And I was like no time since our tag. And so I kept tagging, kept a game. And now all of these big corporations are developing social media teams. So even though they're huge corporations, they have a small little social media team, and that social media team looks to their instagram and their Twitter and all that stuff, and they sort of responding to me. And they started doing brand deals and things like that. Andi, I've given them free advertising for. At first I thought, I'm not gonna tag Francesco because they haven't paid me anything to wear this dress. But then I thought, that's a let's make selfish and be That's not the best way to get them to notice you because they want to see does your audience enjoy our products? And if you can show them that they do before ever doing any sort of deal. They'll be really impressed with your brand and what you're doing, and they'll want to do a collaboration with you and because I have done, you know, because of those things. I've gotten a ton of free stuff, gotten some money. Usually the free stuff comes before the money, but the money comes later on, and then the best thing is they re post you and all these brands. They need content, you know you want content of them using your products, and you want to be able to repost those images. And as a blogger, I could do that site photographers that I work with. And then if they If they have 100, followers and they post sure celeb log and this is a picture of her wearing it, then people will all get a ton of followers. Just from that, it's awesome. It's just another fun thing from, ah, blogger perspective. If any of you guys are bloggers in fashion or anything, because I've tagged a few brands, I've been, um, actually gotten like modeling gigs, and I don't not like a professional model or anything like that. I don't have like an Asian or anything, but because of that, they've invited me to shoot like their look books or I've done like wedding catalogs. I've gotten paid to do certain things like that where I can actually make money from things that are completely unrelated to blogging. And then I get the photos so I get even more content to block about and then to in stream about. And then if you find out what you were wearing, like wedding dresses or wedding venues or wedding floral lists or whatever, you can actually repose those people. I think she looks like a professional model. Just I would be her agent in a second. Let's do it dio. But you have. What else was I going to say? Questions. Sorry, I'm talking absolutely loving you, Charlotte Kathy saying this info on selling from Instagram is simply golden. I think a lot of people sharing that Do we have any questions from online audience that they like to ask? Yes, I mean, people are sending your stuff. How would you approach something like for May, who makes my product? How can I? How would you do this? for perfection, chocolates all doesn't matter if it's chocolate or like that. You actually, Michael, you have. Well, here's so there's a big hit. Within bloggers is macaroons. He has ever seen a beautiful yes, and they're so colorful. And it's like I honestly don't think any of those walkers ever eat them because they're so skinny. But they always were taking these really pretty pictures of all these pretty macaroons. But if you take like a whatever the biggest chocolate holiday, maybe Valentine's Day, if you were to find people that have really big falling, says a lot of these fashion bloggers or lifestyle bloggers, if you were to somehow connect with them and sending your product something that is affiliated with chocolate or I don't I don't want the top my head Any other holidays? Maybe that would work. Crews mostly used to a Valentine's Day and Mother's Day Father's Day. Okay, I'm thinking like how to make it like this really great event, like I could see if you were to send me a bunch of chocolates, and I was sort of this really amazing, like setting with roses and something that I would totally belong about I don't know if I would necessary Blawg chocolates on Christmas, but I totally with her Valentine's Day or from others over Easter. And to send those with some really huge social influencers is what they call them to use that in their whatever they're doing for that event for that holiday on Ben, ask them to tag you, and I mean, it's OK to ask. That's what people do if you if you're giving them free products like they're not being like selfish about it, you're just giving. But shouldn't I sort of say, asked him first? Because that you must have tons of stuff coming in? How do you go through a little? Yeah, they usually email and they'll say, Are you interested? Here's a brand. There's a lot of brands that I don't want to align myself with just cause it's not me. And it's not what I what I feel like connect with. And so I'll politely decline. But chocolate. I think a lot of you know what? I like some energy because you're just like Go, go, go. Yeah, I could tell from Australia. Yeah, totally coming from Kathy. Sherry. Uh, how do you handle international shipping in the Shar style closet. Do you? Can you address shipping costs if people want to buy stuff? Probably. Yeah, well, International shipping. It gets tricky because it gets more expensive. Um, what I do for local shipping or if you want to keep it within the United States, the shipping is built into the price, and that's how you keep it low. You knew flat rate shipping or find. But if it went to international, probably charge additional shipping on top of that, depending if it was like astronomical, definitely have to charge that I wouldn't make any be actually paying them to take my close. Yes, so see? See how she's tagging all the brands. Everything. Francesca's is a perfect example of something that worked really well. I actually went into the store and I met with the store, one of theirs, like boutiques everywhere enough. You guys know Francesca's. They're all over United States, and they're all kind of independent of each other. And the manager I talked Teoh, and basically the main thing for bloggers is you want to shoot close it, irrelevant that are online, is that they're not online, that I can't make that much money off of it, right? I can't show people, and I can't help my viewers to find this stuff because it's not relevant on their in their worldview of trying to shop online, which is what everyone likes to do now. So I went into Francesca's and I said, I'm a blogger. I showed in my blawg and they agreed to a host of party, which was awesome, but then also to give me products that I could shoot it and post on my block and from doing that because I kept tagging their corporate right. The stores and anything about about the corporate did. They ended up reaching out independently and saying, We want to send you some free stuff we want. We're trying to poke this event called Fran Love. If you are wearing a Francesco's dress, which is what this is, if any of them are watching on hash tag Fran love, they will send you anyone not, but not even a bloggers anybody. They'll send you free free item to thank you for being such a loyal customer, and that was something that I did with them and like, got a ton of free stuff from it, and it's because they saw makes. I kept tagging him. And one other thing. I want to say collaborations with other bloggers or other people that are in your industry. It's so valuable. I grew my my numbers in a huge way. It was actually really exciting. We did this $ gift card to Nordstrom that I hosted. It's called a loop Give away, and it's this new thing that everyone is doing, and it's kind of becoming too popular, and everyone keeps doing it, but hopefully calm down a little bit. But it's a really great way for you to collaborate with, like a bunch, different shops and a bunch different bloggers. And everybody puts in money to the pot and you get a big outcome and people have to follow your account. They have to like the photo, and they have to answer a question, and everyone's questioning. The group is different, so mine would be like, Who's your favorite fashion blogger? Tag him in the photo or what's your favorite kind of candy? Or what's your favorite holiday? Which favorite movie? Really simple question. And after they like the photo, they comment and they make sure they follow me. They have to tap the picture and they have to see whose name comes up up next. And they click that blogger and go to the same thing of theirs, and they go to the next into the next. And it's a big loop and it comes in once they come back to mind. Then they fully entered, and at that point I did this about a month and 1/2 ago. Flash accuses another great story, which I won't say on here. That was a long story, but it was a friend of a friend that knew I was a blogger was before flash attitudes took off at all. This was, ah, hair thing. I got a job because of my blogging. They wanted me to shoot their whole look book. And so I did. And they put all these five I didn't know they were, and I went to stage coach the next day, like literally the next day, so I couldn't take him off because their tattoos, their arms, like five days. I'm like, Great, I have all these sparkly things because of you. My twins have flash tattoos That's awesome. That's really exciting. They're amazing. Yeah, I liked beyonc? Knows about them, too, And I'm pretty short because of my block, I'm sure. Totally kidding. That's so not true. It's in my dreams. But fashion Do's was awesome. And like they gave me, I was able to reject them. And they gave me a ton of amazing little unique things. And I shot a ton of different styles and sent them all photos for free, which they were so stopped about. And they posted them. And they have, like, 200,000 people that are following their INSTAGRAM account, and they were just hungry for content. And if you can develop content, that's really great quality. And you're passionate about making that content than you've struck gold a moment. Yeah, definitely. She talks back. Look, he's a 23 year old on fire in instagram, making money, sharing all of her tips and strategies. Wealth of information. I. So I am happy to answer questions, and I love I'm passionate about this, so I yeah, I, like, need to breathe. Just fell. A guy ran up a hill. It's been amazing having you with us in Helsinki, Pop shows joining us. I'm assuming they're in hell. Think it under there saying this is just genius tips again. And they love, love, love. Thank you for everything here as well. So thank you for being with us. Thank you for having me. It's been a fantastic
Class Materials
7 Instagram® Time Saving Tips
Sue's Top 10 Instagram® Strategies
Cure Your Hashtag Headache
How to Create a Microblog
A Beginner's Guide to Instagram®
Ratings and Reviews
What a phenomenal course. Thank you, Ann, and the team at Creative Live for this jam-packed class. I'll be honest, when I signed up I wasn't sure how there could be three days worth of information on Instagram. However this content-rich class was filled to the brim with wonderful ideas, tools and inspiration for cultivating success on the platform. I'd been struggling with attuning as to how to best use Instagram for my business - I didn't want to be posting pictures of my lunch, cat or shoes; and I didn't want to simply recycle graphics from Facebook. What I really wanted was to learn how to fully utilize this platform to build my tribe, market my business and connect with others. This course delivered all that and more. Sue is a great teacher and her heartfelt style of marketing and sales really fits with my own approach to business. Every day I learned dozens of ideas that I could immediately implement and my mind is buzzing with inspiration and ways to authentically use Instagram to connect with my tribe. I've been recommending this class to everyone I know. I loved it so much that I purchased Sue's first class, Instagram Marketing for Small Businesses. A lovely bonus of taking Sue's classes is that you can connect with her Instagallive tribe, too. I've been meeting wonderful people and making great connections in the community. If like me, you're a solo-entrepreneur looking for a way to bring authentic marketing to your business, I highly recommend Sue's classes. (P.S. I was blessed to get to attend this class in studio at Creative Live. It was beyond amazing. If you ever get the chance to go to a Creative Live event in-studio or take one of Sue's live classes or events, do it. You will come away feeling inspired and energized for sure!)
Thank you to Sue and to Creative Life and everyone who helped for this course. I enjoyed every minute. So many great tips, amazing guests, useful informations. The amount of information is amazing! I could watched all over again. I'm so grateful for Creative Life community to have such a great course like Sell more with Instagram with Sue was. the course really have helped me grow my Instagram account. I have leared so much from the first course, but now I learned even more and I'm doing on IG better and better every day.
Buy Sue';s course. It's a no-brainer that you will NOT regret! Sue highlights real people with real businesses and demonstrates how they are building their brands and sales on Instagram. She walks you through the process of effectively setting up your Instagram page, teaches you about different types of accounts and how to determine what is best for you, highlights how to develop strategies for growing your presence on Instagram, and shares information about how to implement engagement strategies. Also included: the importance of being authentic and how to do that, providing value to engage followers, running contests, encouraging user-generated content, creating graphics, the best apps for creating graphics and managing accounts, how to get and interpret analytics, how to improve your account based on analytics, and so much more. Her enthusiasm is contagious and you'll look forward to the new content and audience interaction in each new video. These videos are FUN to watch! Every business should be on Instagram, but first watch Sue's course to learn how to be there effectively and sell your product or service. You will not regret this purchase!
Student Work