Selling On Social: A Complete Guide
Mei Pak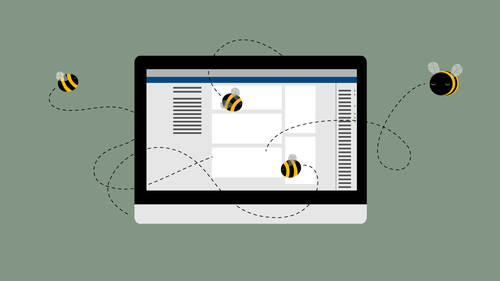 Selling On Social: A Complete Guide
Mei Pak
Class Description
Sell to your customers where they already spend their time – on social media!
All of the major platforms are introducing ways to buy in-stream, but few businesses take advantage of these cutting edge features. Find out how you can reach your target market and move more product in Selling On Social: A Complete Guide with Mei Pak.
Mei is a veteran maker, artist, and designer and in this class, she'll share her step­-by­-step framework for mapping out and executing a social sales campaign. 
You'll learn:
The right way to get your fans ready for a sale
How to create buzz and promote your sales event
Product photography and graphic design basics
What to do on the actual sale day and how to follow up
Mei will show you a variety of super simple ways to sell directly on social media (even if you don't have a huge fan base or e-commerce website).
If you sell clothes, accessories, jewelry, gifts, art, or­­ even food – Selling On Social: A Complete Guide will show you how to turn your fans and followers into loyal, paying customers.
Class Materials
Posting Schedule or Presale Buzz DOC
Posting Schedule or Presale Buzz PDF
Email Pitch Template and Checklist.docx
Email Pitch Template and Checklist.pdf
Ratings and Reviews
I really enjoyed this class. Mei Pak is a fantastic teacher, she is easy to understand and extremely knowledgeable. I have learned a lot from this course, if anyone that is not hands on with selling through social media this is definitely the course to take. Thank you Mei for your expertise.
I vowed I would never purchase another course again because every course I've ever purchased was filled with fluff. After doing a google search regarding comment selling I came across Creative Live. Mei's honesty sold me. I am BEYOND over the moon that for only $79. Mei provided a step by step with actual reasoning behind Selling Social. I highly recommend this course!!! As needed, I will purchase courses from Mei and the future and provide you all with my honest feedback. Thank you Mei. Yoli Rapp
I'm so thankful that I could attend. Mei is an excellent Mentor and explained each step of the way. I left refreshed and renewed and ready to do the needed tasks to position myself towards my goals. I'm listening again while I work!
Student Work