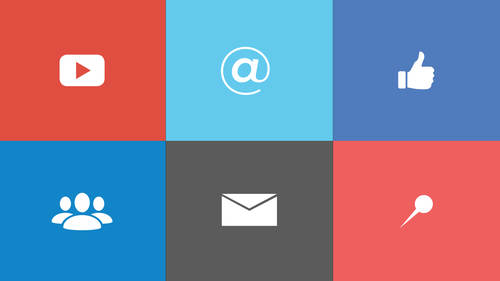 Class Description
Learn the best practices to align your social media strategy in this in-depth course. Turn your Facebook fans into customers, build your LinkedIn network, and tweet your way to success.
CreativeLive has brought together social media's top strategists to reveal their tried and true tactics for optimizing your personal brand and business identity. They'll discuss every facet of your social media marketing plan: Facebook, LinkedIn, Twitter, Pinterest, Yelp, and more. You'll learn how to smartly add photography to your marketing mix, and gain the tangible skills you need in the new business marketplace.
Reviews
Well, looks like i'm 2 years late but this is a great and helpful course. ps. there are a few spelling mistakes on the slides that the presenters are showing. Seems funny!
How very timely for me. Kim Garst is totally awesome. The PDFs are soooo good. Yeah CreativeLive!!!!
So, I don't want to give this a thumbs up, but I don't want to give a thumbs down. It has a lot of good content for people that are just dipping their foot in the pool of social media for marketing and branding, BUT it is 4 years old, and I had to go online and find the relevant numbers and content to some of the things stated her. Also, I felt as though some of the content was redundant and even contradictory. I would say that the most value in this course are the parts on Thought Leadership and all of the pdfs to use. All of the presenters were great, but I think that this course needs to be refilmed.