Content Mission Statement
Rita Cidre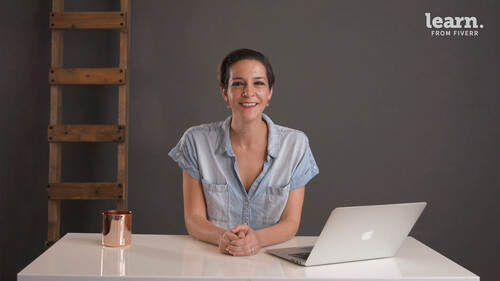 Content Mission Statement
Rita Cidre
Lesson Info
11. Content Mission Statement
Lesson Info
Content Mission Statement
I love this quote by joe policy from the Content Marketing Institute, he says content marketing is not about what you sell but about what you stand for. A brand like Casper sells mattresses, but their social feed is all about sleep. Red Bull sells energy drinks but their content is all about adventure and thrill. So the question you have to ask yourself is what is your brand synonymous with? What are you trying to achieve with your content? This is where developing a content mission statement can be super helpful. A content mission statement should be the backbone of any content strategy, it should be an extension of your brand's value proposition and explain very clearly how your content is helping your audience achieve something. Let's take a look at some examples. Here's inc magazine's content mission statement, Welcome to ink dot com. The place where entrepreneurs and business owners can find useful information, advice, insights, resources and inspiration for running and growing th...
eir businesses. Here are the other two examples from well known brands. The first from Estee lauder's content portal, the Estee edit and the second from MAS even though these are completely different businesses, Beauty and Ceo, you'll notice their mission statements kind of hints at a formula coming up with a content mission statement can be a simple process if you follow these three easy steps. A good content mission statement contains three things your core audience target which you know really well. Since you went through an awesome persona development process, what will be delivered to the audience and finally the outcome for that audience. So let's go back to our Starbucks example. You can leverage your persona and empathy maps to think through a mission statement, knowing what we know about Carla, the college student. It could look something like this for busy, ambitious college students. Starbucks provides images and stories that will energize motivate and inspire them to achieve their goals. Sometimes, when you have to keep up with an ambitious content creation calendar, it's easy to focus all your attention on what it is. You're producing the writing, the pictures, the videos and forget the why. A content mission statement can help ensure that never happens. It can help keep your objective and overall strategy top of mind.
Class Materials
Social Content Calendar Template.xlsx
Competitive Research Template.xlsx
Social Media Content Strategy One Sheet.pdf
Ratings and Reviews
Es una excelente clase, muy didáctica interesante y amena.
Student Work