Storytelling on Location
Corey Rich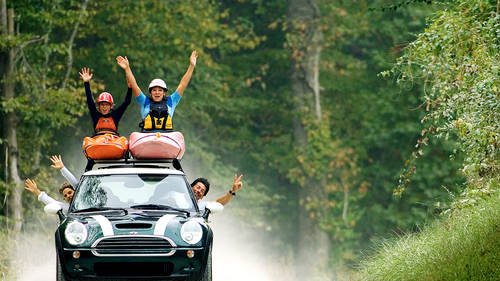 Storytelling on Location
Corey Rich
Class Description
The future of storytelling, for enthusiasts and professionals alike, is all about capturing great pictures AND great video during a single dynamic shoot. However, attempting to be both a still photographer and ace filmmaker at the same time is rife with opportunities to mess up, miss the shot, and blow the whole shoot.
A lot of photographers have learned to add video into their repertoire through trial and error, often with frustrating results. Join seasoned visual storyteller Corey Rich for a 3-day live still-and-motion shoot on location. Corey will walk you through every step of the process — from storyboarding to post-production.
Whether you're an enthusiast wanting to capture stills and video of your cousin's wedding, or a professional photographer looking to offer stunning motion spots to your clients, this workshop will help you seamlessly bring your stories to life.
Ratings and Reviews
You should know that this class is from 2013. This isn't made evident anywhere I can see in the description. The content is good, but dated in regard to much of the tech. Corey Rich and his crew are very clearly trying hard to wring as much goodness as possible out of their time to provide value. I'm not so happy that I paid $34 for the course last week, discovered it was over 7 years old, and now it's only $12. For $12 it is an excellent investment. I'd purchase again for $34, but I'd hold CL in higher esteem if they'd been honest about the creation date, and didn't drop the price by so much right after I paid for it.
This is awesome, I love his way of teaching. All the information from planning and creating the shots and videos, the commercial part of dealing with your clients small and big, how to be creative thinking of your "feets". He is funny and very very informative. Well done.
What a great class it is such a great opportunity to what some real pros at work. This class will inspire you to do what it takes to get the image. You will see that even the pros struggle sometimes.
Student Work