Targeted Adjustments in Adobe® Photoshop®
Mask Density and Layer Opacity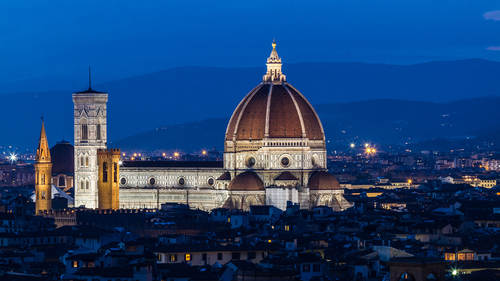 Targeted Adjustments in Adobe® Photoshop®
Mask Density and Layer Opacity
Lesson Info
Mask Density and Layer Opacity
Yet mohr amazing possibilities with targeted adjustments let's talk about both density and opacity so we're going to talk about mitigating the effect of our adjustments and of our layer mask and I'll tell you right from the start this is something I don't tend to do very much I don't tend to use these options all that much will talk about why in just a moment but it's helpful to know about them sometimes it can be a quick and easy way to sort of mitigate an adjustment so again will apply just an exaggerated adjustment I'll just make it a curves adjustment because it's my favorite adjustment generally speaking mostly it's really easy for creating an exaggerated effect in no time flat so I have that targeted adjustment and let's assume that I only want this adjustment to effect the sky so invert my layer mask grab my brush tool letter d for my default colors make sure the foreground is set toe white and now I'm painting that adjustment into sky again I'm not going to worry about being su...
per precise here because I know I can always go back and clean it up later plus we don't want to spend all of our time painting masks we want to learn about all these different cool techniques so there we have a layer mass now that is white for the sky and black for the foreground so what does that mean? It means my adjustment is visible is enabled for the sky. The adjustment is not visible for the foreground. So two possibilities here sort of working from opposite directions. What if I decide that I want a little bit of that adjustment to be visible for the foreground? I like the enhanced contrast for the sky. I want to have a little bit of that effect for the foreground. What could I do? Well, we already know we could paint with a shade of gray and get a partial effect, but I can also essentially change the color of black I can make black less black make black fifty percent gray or seventy five percent white or whatever it is that I would like by reducing the density. So on the properties panel, you'll see we have these two buttons up here that allow me to switch between the actual adjustment in this case curves and the layer mass the settings for the layer mask, so I'll put the masks option. You see, I have a density control, and if I reduce the value for density, take a look at that layer mask will go ahead and reveal it all together. Now. Instead of black and white, I have approximately fifty percent gray and white, so the effect is happening in its entirety full effect of the adjustment in the sky. I'll go and clean up now we're seeing those spots will clean up my painting and fifty percent approximately this case fifty four percent actually but fifty percent effect for the rest of the image, so I'm revealing that adjustment I had originally decided don't affect the foreground now I'm saying, well, actually, maybe they have a little bit of an effect in the foreground. My personal preference mostly because of my weirdness, is instead of taking this approach of reducing density, I'd rather paint with a shade of gray on the layer mask just because to me that's sort of the right way to do it it's the more proper way to do it. What if I want to make certain changes in other areas and I you know it just gives me a little more flexibility and just feels like the right thing to do nothing wrong with reducing density, I just tend to prefer to adjust the layer mask itself, so but let's assume that I just want to have a partial effect there. I'll leave that density and a little bit of a reduced value, but now I decide this adjustment was also a little bit too strong. Of course by design I usually make the adjustment to strong so I can see the effect while I'm working on the layer mask but maybe I just said it's it's good it's just too strong so I don't need to get rid of it I don't need to dramatically change it I just need to tone it down a little bit. Well, I can accomplish that by reducing the capacity for the adjustment layer itself, so I make sure that my adjustment layer in this case my curves adjustment layer is active and then upon the layers panel I can choose the capacity option and just reduce the opacity is you see, the strength of the adjustment gets mitigated by reducing the capacity perfectly fine, perfectly wonderful, incredibly helpful, but my personal preference being weird it is to come back to my adjustment and fine tune the adjustment itself to get it back to where I wanted him, but sometimes especially with curves, a lot of photographers fine kurds to be a little bit intimidating and tricky to work with. It could be much easier if you're happy with the effect it's just a little bit too strong, then just reduce the capacity. So again, we're able to sort of reduce the capacity of our layer mass for our adjustment layer with that density control, but then reduce the strength of our adjustment with that capacity control for the layer master very, very hopeful that's not things that I use all that often just because I'm weird but obviously very, very hopeful options tohave
Class Description
Targeted adjustments in Adobe® Photoshop® give you incredible power when editing photographs. Learn how they can quickly transform your images in Targeted Adjustments in Adobe® Photoshop® with Tim Grey.
Tim will help you truly understand the concepts and functionality behind layer masking. You'll learn how you can apply adjustments to specific areas of a photo. Tim will demonstrate selection techniques, painting on layer masks, and using gradients. You'll develop the skills you need to make impactful and efficient adjustments.
Software Used: Adobe Photoshop CC 2014.2.2