Targeted Adjustments in Adobe® Photoshop®
Selective Adjustments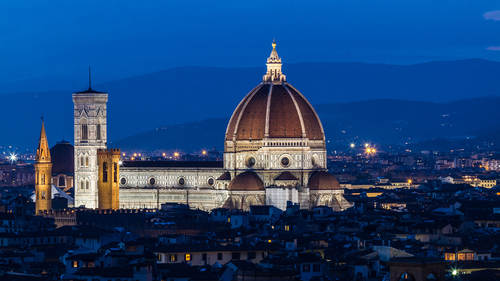 Targeted Adjustments in Adobe® Photoshop®
Selective Adjustments
Lesson Info
Selective Adjustments
But now let's make a selection as the basis of our layer mask of our targeted adjustment. I'm going to select something when what I select versus paint. Generally speaking, I'll paint when the area has kind of a fuzzy edge, it's a little bit more nebulous, and I will use a selection when I have a very crisp distinction between what I want to effect and the rest of the image. So something like this if I wanted to enhance contrast for the rock here, but I don't want to enhance contrast for the sky because there's such a crisp edge between the rocks and the sky, I would tend to use a selection as a basis of my adjustment. What does this rocket look like, by the way? Thank you. I thought this was so incredibly obvious, but every time I've asked that question there's hesitancy and people aren't sure. And then when somebody says, however, now does anybody see the hour all right, so that I call it al rock. I have no idea what it's really called. This is out in here, monument valley. So money ...
is a selection as the basis of my targeted adjustment. In this case, I want to select the rocks, but actually, I feel like the rocks there gonna be a little bit more difficult to select from the sky. And so another good thing to keep in mind, sometimes it's easier to select what you don't want instead of what you do want, because you can always reverse that selection later. So in this case, the sky just looks like could be a lot easier. I generally used the quick selection tool, at least as my initial tool for creating a selection. I think it should be called the quick and easy selection tool. I turn on the sample, all layers option and the auto enhance option, and then I just paint and I'm done that was quick and easy love it doesn't work every time, no doesn't create a perfect selection every time, no, but it does a pretty darn good job most of the time, and so I find it's usually the best starting point for my selection. I can always use other selection tools, other commands, other techniques I can zoom in and really critically evaluate that selection. Oh, my goodness, look what an amazing job it didn't upset miss a spot there, but overall, an amazing job, and so really the quick selection tool, I think, is just fabulous in that regard, if I need to do some cleanup work, then I'll switch to a different selection tool in for me, in most cases, the lasso tool. Is the tool of choice. It gives me tremendous flexibility and so in this case, I need to add to my selection right? Because the sky is what I was selecting. I missed a little piece of sky and so I need to add that area to my selection. So with the lasso tool letter l on the keyboard, if you prefer keyboard shortcuts, the default is to create a new selection. I can also add this election, subtract from selection or create an intersection selection. In this case, I want to add. So I prefer keyboard shortcuts personally, so shifty gives you the ad option off key on windows option killing macintosh gives you the subtract from selection options. In this case, I just want to hold the shifty and then click and drag to trace along the edge between the rock and the sky and just overlapping with the rest of this election and boom. Now presumably, theoretically, we have a perfect selection. I'm going to assume that's the case and not zoom in any more of the moment. But this is the wrong selection is the opposite of what I wanted. I just thought the sky was going to be easier to select and so I started there. Now I want to reverse the selection. I'll just invert that selection we confined that command on the select menu, but we can also just hold the control and shift keys on windows the command and shift keys on macintosh and press the letter I so similar to inverting the layer mass for inverting an image just adding the shift key so that it's working on the selection instead and so now that is reverse this election inverted it so that it represents al rock, not the sky wow that's exhausted now we have a very complicated task ahead of us we need to create we've created a selection we need to create a layer mask that is based on this selection now fortunately, we know having done this a few times that the layer mask will be included for our adjustment layer automatically but what about using the selection is the basis how are we gonna make you have to fill or I don't know but we're gonna figure it out together so let's start off. We know we want to enhance contrast I'm gonna go ahead and just add a curves adjustment layers so I'll click on the add new adjustment layer button at the bottom of the layers panel and choose curves and feel a little nervous I don't know how we're going to accomplish this await thank you photoshopped always a crowd pleaser photoshopped did it for me so because I had a selection active when I added my adjustment, we remember adjustment layers come with layer masks automatically if we have an active selection, when we add that adjustment layer, the layer mass will reflect the selection automatically. How cool is that? Proving also my earlier point that this election is a layer mask is an alfa channel. All these things are the same thing, just being used in different contexts, they're all a stencil. They're all an image of black and white image where black blocs, white reveals shades of gray, partially block or reveal this stuff is so much easier than they made it out to be, isn't it all right? So you've got that layer mask defined for al rock, and now, sure enough, if I come down to my adjustment, manipulate my controls for the curves adjustment layer and you know we'll enhance contrast, there we go, that's a that's a good degree of contrast isn't so as I make that adjustment, very obviously it is affecting the rock and not affecting the sky. Thanks to that selection, so make a selection at an adjustment layer done because the layer mask, which is one of the components of this target, an adjustment will be automatically based on a selection, and the adjustment layer obviously includes that layer mask we've got the adjustment layer layer mask working together. I can always come back and find tune the layer mask. I can always find two in my adjustment, etcetera, whatever I need to do, I'll preserve all of this so I can come back and clean things up as needed.
Class Description
Targeted adjustments in Adobe® Photoshop® give you incredible power when editing photographs. Learn how they can quickly transform your images in Targeted Adjustments in Adobe® Photoshop® with Tim Grey.
Tim will help you truly understand the concepts and functionality behind layer masking. You'll learn how you can apply adjustments to specific areas of a photo. Tim will demonstrate selection techniques, painting on layer masks, and using gradients. You'll develop the skills you need to make impactful and efficient adjustments.
Software Used: Adobe Photoshop CC 2014.2.2