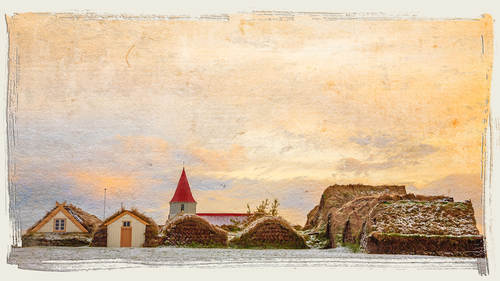 Class Description
Texturizing images gives them a more unique and eye-catching look – join Ben Willmore and explore all the texturing features Photoshop has to offer.
In this session, you'll see how to choose the most appropriate texture for many types of images, how to adjust textures to get them ready for application, and how to use textures to make an image appear to fade away. You'll also learn how to create simple textures and how to capture them with your camera. The new texturizing skills you build will add a whole new dimension to your work!
Software Used: Adobe Photoshop CC 2014.2.2

Reviews
I missed the opportunity to watch PS Week 2015 live. However, when I searched for "textures" and found this class, I was very happy. Ben is an amazing instructor. I learned more about textures than I thought possible, especially the Blend Options; great class!
What an excellent teacher Ben Willmore is! His teaching style is straightforward and serious and he doesn't waste time on banter while still remaining likable. He not only makes concepts easy to understand but simple to follow and learn. More Ben Willmore, please! :-)
Ben Willmore is Amazing. I've learn some much from him. photoshop genius