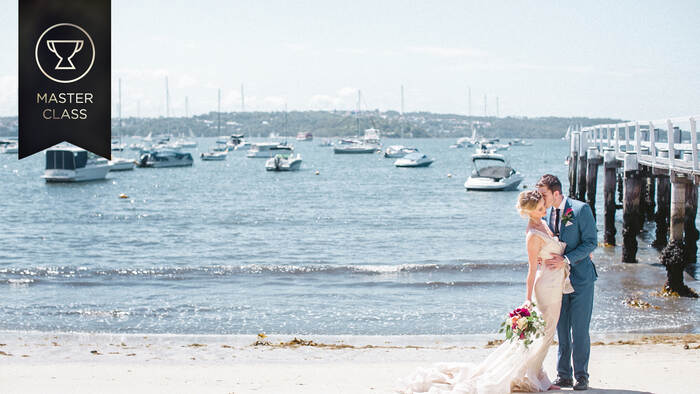 Lesson Info
Styled Shoots Q&A
Putting together a marketing campaign can be a daunting task, but Jasmine Star will walk you through each step of the planning, shooting, and execution process.

In The $250 Marketing Plan, you'll learn how to find models, barter services, and produce branded imagery – all on a budget.

If you're looking to refresh your portfolio and get people talking about your services, tune in for an in-depth look at how to create effective and powerful marketing.  

Reviews
I very much like the quick marketing video class with Jasmine Star. I like the way the video has been edited down. The transitions could be edited out or be shorter. It does move very fast, and she does speak very, very quickly. But it's very efficient. She does not waste time. She is an effective communicator. Smart & Personable. This helps me not to spend 8 hours watching an online class, but I can still learn quite a lot. It's pared down to the essentials. Despite her rapid fire delivery, she also manages to pause to share little tidbits about herself here and there. Just enough, not too much. And, it's always relevant to the topic. During her styled photo shoot, she was great at sharing all of her settings, lenses used, etc.. while she's shooting. And, we get to see the photos while she's shooting. I would love to see the settings on the images as other photographers do for their presentations. But, that would just be a bonus. The only thing is, that the marketing plan budget perhaps isn't "really" $250, if I'm not mistaken. It seems more like the styled photo shoot (part of the marketing program), is what costs about $250 (counting on lots of free products/services). Once you factor in just the Facebook Marketing Program (after the styled shoot) with placing ads, etc.. and still relying on a lot of free products and services, I would imagine the marketing program does exceed $250 total. Still, it's a great start into something more like "how you can do styled shoot on a budget". Highly recommend the class.
Jasmine Star is a phenomenon, and I have enjoyed watching other of her creative live videos. I am not new to photography, but what she said in the preview for this course about getting "unstuck" really struck home for me, and I have been looking for ways to up my marketing game as well. However, the preview for this course is basically the best part of the "course" which includes an hour of watching her make a bouquet and another long period talking about finding models and dresses online. The rest is very basic about how to put together a styled shoot in a very general way. If you have not done styled shoots ever, this would probably be a good place to start, but otherwise just skip it. Things I was hoping to see: -More discussion of how to conceptualize styled shoots to begin with. She did a great job explaining what she wanted out of an elopement styled shoot and has specific examples of how that benefited her business, which was perfect, but would have loved to see that for the other 3 shoots she mentioned. I didn't think of a "boho day after shoot" as being something so different from Jasmine Star's general vibe so I would have loved to hear more about what her specific goals were for that shoot, who she was trying to reach, etc. -Specific shot list ideas before a shoot instead of just mentioning the occasional goal for a photo (ie, for this shoot I need to make sure I get a vertical photo of bouquet in the environment, lifestyle photo of bride and groom, instagram-friendly photo of bride and groom in architecture, photo of hair for stylist, photo that shows off bouquet with dress for florist, etc).
WOW! Jasmine not only is so creative she shares herself. You connect with her images but above all you connect with her. She is honest and fun and it shows in her teaching and work. I am a forever fan!