Class Introduction
Blake Rudis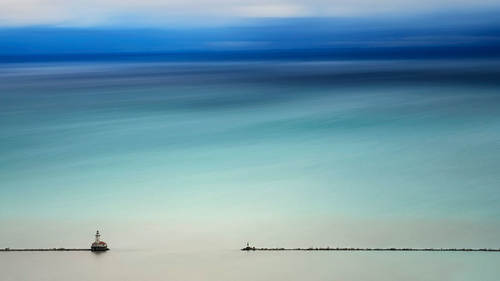 Class Introduction
Blake Rudis
Lesson Info
1. Class Introduction
Lesson Info
Class Introduction
This is a topic I absolutely love and I'm gonna give you a little disclaimer up front 'cause I'm probably gonna get a little bit excited. Alright, 'cause when you see this stuff happen it's like magic. Some of you who know what Blend If is right now, are probably thinkin' how is this due gonna cut a 90 minute course on Blend If? You just wait, I'm excited. (students laugh) It's always great to start out with a quote. A wise man once said, "I divide history into two parts, "before Blend If, and after Blend If." I'm tellin' you this, was Paul Purpura from an f64 Academy YouTube Subscriber. A couple weeks ago he found one of my blend f tutorials on YouTube, and just loved it. Here's the thing about Blend If, I got introduced to Blend If kind of by accident because I'm kinda one of those Photoshop dorks where I don't know something about something, I'm going to take some time to really just plug away at it and plug away at it, until I can understand it. And, Blend If was always one of thos...
e things that I kinda felt I could do something with, but didn't know I could do anything with until I beat it up and spent hours and hours and hours practicing with Blend If. I've done all that work for you, so you don't have to. I can tell you right now that with my workflow, my photographic workflow, in every single thing that I do, there is a division line in my portfolio of imagines before Blend If and after Blend If. When you see the potential of this stuff you're gonna agree 100%. Let this be your quote if you're taking notes. This is a turning point in your life, okay. (students laugh) So, what is Blend If? It's a feature that's actually hidden in the layer styles that I think is an untapped resource. This is like your little bag of magic fairy dust. Not everyone's gonna have it, everyone has it, but they just don't know how to reach into that bag and use it, but you're going to. It grants unprecedented control over the highlights and shadows, and I say this word, it's a big word, it's like what a five dollar word, for it does awesome things. Once you realize what it can do with those highlights and shadows, you're gonna see the unprecedented power of it too. It becomes a way of life. This becomes something that, every time you do something in Photoshop, you're gonna say, I wonder if I could use Blend If with this? Or, could Blend If somehow be incorporated in this? Or, imagine what I could do with this if I tapped into that resource of Blend If? I like to divide a single layer into four different parts. There is the Opacity and Fill, which everyone knows Opacity and Fill, we use it all the time. There's the Blend Mode, which is that little thing that we're kind of scared by sometimes because when we hit it it does really sometimes unpredictable things if we don't know what those things are. And then, there's the Mask, which again, this part kinda scares people. And then, there's Layer Styles. And you're like, Layer Styles, well where was that my whole life, I didn't even know what that is. Or, if your a designer, you probably use Layer Styles all the time, because Layer Styles are the place where you find drop shadows, they're the place where you find bevel and emboss, it's also the place where you're gonna find Blend If. It's hidden, it's in this little place. There's many times in my life where I want to just contact Adobe and be like, hey can you put Blend If somewhere else? But then, I'm like, no no no, let's keep that our secret. Let's keep Blend If our thing. I don't want anybody else to know about this until I do a whole class on it on Creative Live and then everyone knows about it. I don't want you to think as a one or nothing thing. I don't want you to say, okay well it's in Layer Styles so I'm just gonna use Layer Styles. What I want you to get to the point of, well we'll get to the point of here actually, is I'm gonna show you where these things are in the Layer Styles, but don't think okay well I used Blend If, I can't use a Mask, I can't use a Blend Mode, I can't use Opacity. Think about what happens when you stack the potential of all of these things. A lot of times in my workflow what would happen in my early workflow, I'd have nine layers that all did the same thing that one layer could do, but I didn't know how to use all of these things effectively to make that one layer very powerful. If we talk about workflow here, it makes things easier, it speeds things up, it's lighter on your hard drive because you're not saving PSD files that are four gigabytes large. I don't think you can do that anyway, 'cause Photoshop will scream at you. The idea here is that it's not just okay well now I know Blend If, I'm only going to use Blend If. It's no, I know Blend If, and maybe take some courses on Mask, or maybe you take some courses on Blend Modes, take all those those thing that you learn, compile them together and then see what you can do with Blend If. It knows no bounds, it really does not know. It lives in a boundless territory too, especially when you see what we can do with Blend If. Here are some ideas that we're gonna go over in this course specifically. We're gonna talk about Blend If with Noise Reduction. We're gonna talk about Blend If with Sharpening. We're gonna talk about Blend If with Sky Replacements. We're gonna talk about Blend If with Portrait Retouching. Maybe I should just stop saying the word Blend If. We're gonna talk about Textures. We're gonna talk about Vignettes, and we're gonna finish it up with Color Grading. All of these things are things that you can use Blend If for that are gonna make that one thing, that much better. This is just a small little selection of ways that I could get you introduced to this. Then I'm gonna release you to the wolves so to speak of Blend If, so that you can start thinking about how you can incorporate it into your workflow. I don't want you to say, well Blake said I could only use this for Noise Reduction, Sharpening, Sky Replacements, Portrait, no that's not true. You can use Blend If for anything. It knows no bounds. Okay, so now you know no bounds too.
Ratings and Reviews
Wow! Great course!! Lots of good information about using Blend if. Blake has a great sense of humor and he makes the course fun and interesting while making sure that you learn something that you can use. The course was created in 2018. In 2021, this information is still very valid and helpful and I definitely recommend it.
Super helpful! Another powerful technique made easy. Blake is super laid back and throws wonderful bits of comedy in with the class!
Photoshop has so many features, it's hard to wrap your head around it. But Blake Rudis explains things so well, and with such a delightful sense of humor, one cannot help but learn something terrific. The "Blend If" function is powerful and useful for so many photographs. I will most likely watch the lessons over and over again as I experiment with my own work.
Student Work