Ad Agency vs Client
Alex Strohl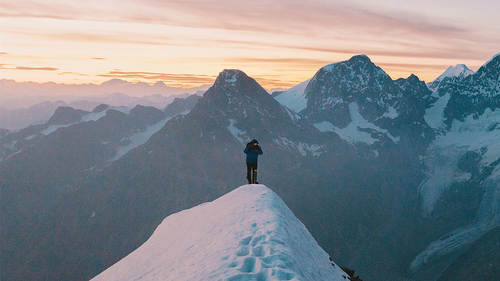 Ad Agency vs Client
Alex Strohl
Lesson Info
28. Ad Agency vs Client
Lesson Info
Ad Agency vs Client
(calm music) What's the difference between ad agency and client? I'm gonna try to clear up the air. So the ad agency works for the client, AKA the brand. The brand hires the agency to come up with ideas and run campaigns for them. The brand has a marketing team that hires the agency. The agency has a social media creative team, digital team, account directors, account managers, and usually you're talking to them. Let's take the example of Canon. Canon has an agency called Gray. Gray is responsible for coming up with the creative for Canon's campaign. So the way it works is Canon is dropping a new camera. They'll tell Gray, Gray will come up with ideas on how to promote the camera based on client's feedback. Oh, we wanna talk about dynamic range, focusing, you name it. Gray comes up with the creative campaign, takes it to the client, the client approves it, goes back to Gray, Gray starts reaching out to people like you, photographers and they're like, "Hey we have this campaign, we wa...
nt you to shoot it." Most of the time you're gonna be working for the agency, but in some occasions you do work for the brand. So it's a bit tricky. For Canon, for example, I deal with Canon directly and I don't deal with the agency anymore. So when I'm trying to pitch an idea to a brand I've never worked for, usually I'm gonna take it directly to the brand because agencies don't like when you take ideas to them because most of the time they want to own their ideas. That's what the client pays them, right. If you're coming up with their ideas, what is the client paying the agency for? So if I have an idea, I'll take it to the client. That just works better. And usually the client takes it to the agency and then you're working with the agency again. But at least you were polite about it. (upbeat music).
Ratings and Reviews
There's a lot of useful information on how to start up your bussiness or your carreer as a photographer. Great advices, he shows his personal workflow, from the beggining of a shooting till the end. That was what I was looking for. The editing process maybe could be reduced in only one chapter. Worth it.
Student Work