Pre-Shoot Prep
Alex Strohl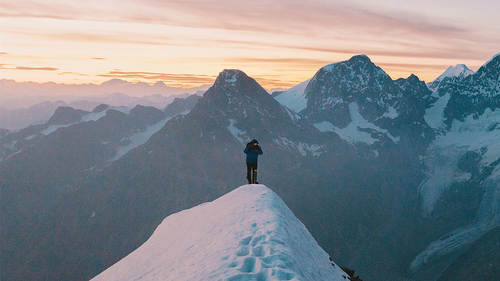 Pre-Shoot Prep
Alex Strohl
Lesson Info
12. Pre-Shoot Prep
Lesson Info
Pre-Shoot Prep
(piano music) (camera shutter closing) This is the way I transfer files when I'm at the office, it's pretty convenient, I have my RAID here, my little office everything's tidy. But when I'm on the road, I usually have this memory card reader, my two hard drives in my backpack, and the laptop. So I usually copy one memory card into this guy, then plug this one in, memory card into this one again. I'm not going to copy between drives because sometimes one file can be corrupt and it can spread like a disease. So I'll just copy from the card into one drive then plug the other drive and copy, from the card again to that drive. I avoid copying from drive to drive. So like I said in the introduction, I'll keep this one with me all the time just with my keys. This one will go into my camera bag and the files will stay in the memory card as well. So I have like three backups when I'm on the road. So here it's a bit different, I have my RAID, this environment is clean, odds are I'm not going t...
o lose any files, but even though I'm gonna keep files on the memory card and on the RAID, and until the RAID hasn't backed up to The Cloud, I'm gonna keep everything in the memory card. (keys jangling) Alright, so files have been copied. I can go ahead and check the memory card. I'm not going to format it until the files have been backed up, I'll just put it back on the memory card. Also on formatting, I always like to format from the camera, not from the computer. (light, energetic music)
Ratings and Reviews
There's a lot of useful information on how to start up your bussiness or your carreer as a photographer. Great advices, he shows his personal workflow, from the beggining of a shooting till the end. That was what I was looking for. The editing process maybe could be reduced in only one chapter. Worth it.
Student Work