Impressions
Frans Lanting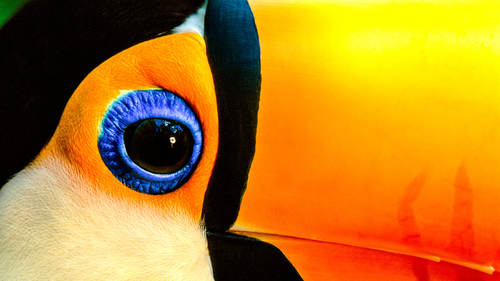 Impressions
Frans Lanting
Lesson Info
17. Impressions
Using a slow shutter speed on birds in flight creates a look similar to an impressionist painting. In this lesson, Frans shares tips for getting that look and finding a shutter speed that's just right.
Lesson Info
Impressions
Let's go to boot impressions. I'm gonna take you back to this period. Many years ago, when I was capturing images on film and the effect if I s so of the film stock I was using was less than 100. I s Oh, so you were really limited the times, then fever photographing more recently in Colusa. I could not have done a heck of a lot with that film, and I began to push the boundaries. Driven by the necessity to start experimenting with slower shutter speeds. And through trial and error, I began to realize that there's a certain range of shutter speeds that can render images of waterfowl taking off and landing in a way that it was at that time quite revolutionary. Very few photographers had done that deliberately, and it led to images like thes that were different, more dynamic way to capture images of birch in flight. Now, in this case, it was triggered in part by the necessity of the limitations in the film stock. But it was also inspired by some European wildlife artists, especially a man ...
by the name of Bruno Lilia Force. It was a very influential painter in Sweden, who yo was started capturing birds in a much more impressionistic way. Instead of painting every bird with every feather showing razor sharp, he was mawr into showing the energy of birch in flight. So that is why these images came from. I'll show you another one here, snow geese taken off at sunset. And then I began to apply that to other birds. A brown pelican hovering over the Monterey Bay just before its plunging in into the water. 15th of a second is often the magical shutter speed for capturing things in that fashion, and I still do that today. This is in an IBIs in flight of his tracking with the birth at sunset, or actually passed. Sounds that at 1/15 of a second, and here's another example oven ah, of a martial eagle taken off. That's pretty strong, isn't it? So, no, you have to practice this technique, and you have to find out through trial and error. What works for you? What is your tolerance for the blur on? And the best way to do that is to go to a place there. You can see the same action time and again on. I do that on a local beach. This is not even five minutes from where I live, and there's always girls on the beach because they go for it on the dumpling. It opens. So I know the Bircher there and I know their behavior, and that is how I can come up it. Images like these. This is a different avenue for expressing yourself and to loosen up your eyes to a different way of seeing than just registering everything sharp. So let's open it up to to the audience again. What do you think of these bird impressions? Do you saying this is not for me? These are fatal mistakes. Or do you think there's an opportunity there? Well, I'll start with, um uh, comment that came in on line. That was actually kind of a question, and I'm wondering if this is an answer. This is from an oppose us who had said, I would like to hear your advice when you are in a scene where the background isn't that great and you can't get up close that Can you still get a decent shot? So is this artistic? Is this an opportunity to kind of take an a scene that might not be ideal and create something out of it. Well, I'm trying to imagine what kind of situation she has in mind. Thes impressionistic renderings of birds. Young required a bird to be moving. So in the case of what we were just watching, you're the trees were very well, defiant in the background and the practiced bit tracking with the birches. They were taken off The frames that we didn't show showed the birch against the trees. And that didn't work so well that they looked a lot better against the evening sky. Yeah, so are those Hand held was impressionistic ones. I love them. I think they're great on. And yeah, I'm trying to remember. I think we were on try pot. So I loosened up the Monta ball, and then I track along with the bird and you're a couple of these frames that we just shared with you. I believe there around the 30th of a second, every bird has a different flight pattern. So you really have to experiment and then look at your settings, and then you can zero in on what the sweet spot is. I noticed on the first few photos of the background wasn't blurred. You must have just kept the cameras still and the birds took off. So it has a different impression when you can see the colors of the background that was ever yellow background that was in focus. Basically, are you referring to a specific A much shorter than the first couple of photos and that you know of snow geese or the other examples? I think from the beach. I can't remember now, but anyway, do you have any times that you don't pan or you just let it sit? Yes, that is another technique. So most of the impressions that I just showed, in fact thank you for bringing that up, because this let's go back. So in this case, I'm steady. So because you see these birds or sharp, so the birds are creating their own impression, if you will. In this case, it's the same thing. There's one of my friends there, John, who joins us often during the workshop. In this case, I'm tracking along with the bird. In this case, I'm also tracking along with the bird, but in this case I'm holding steady and it's the pelican that creates its own flight pattern. And in this case, I'm tracking along with the birds and more or less the same thing here. Does that answer your question so both of them can work? All right, let's advance. And, ah, any more questions? We did have one Warren. First of all, lots of folks were saying, Thank you so much. They love this impressionistic photos section and thinking about things in a creative way. So a question had command about Would you ever use a neutral density filter to be able to slow down that shutter speed to get motion? Good suggestion. Neutral density filters take away light that otherwise would come to your sensor. So if you want to experiment with these impressions and there's too much light, that is exactly the kind of filter you use. However, I've yet to see a neutral density filters for millimeter lens. A good point. Good point. But for the shorter lenses, definitely. Yeah. You could use that, you know. Okay, great. 01 more quick question. Have you ever used a situation? Have you had a situation where you've panned? But you've also combined that with a strobe. Ah, I Pan and I use this throw, but well, yeah. In fact, I showed several examples. You did OK. Yeah. The McCall in flight early on, that was an example of it.
Ratings and Reviews
I was privileged to be in the studio audience for Frans Lanting's Art of Photographing Birds course, and it was amazing. The morning was a perfectly pitched lesson on the technical aspects of bird photography, intermixed with Frans's own photographs and excellent videos of him working in the field. The afternoon focused more on bird behavior, composition, and artistry, and was even more delightful. If you know Lanting's photography you already know about his ability to find unusual perspectives on the world. What really shone through in the class was his love for wildlife and especially for birds. His knowledge of natural history is as amazing as his photography, and I loved the message that to take great photographs of birds, one needs to understand them and their behaviors. I've admired Lanting as a photographer for decades. Today I learned that he is an equally talented teacher. I'll be purchasing all of his CreativeLive courses. Thank you, Carl Bergstrom
Amazing class! Mr Lanting is charming and full of knowledge about birds and of course photography. In every moment of this course you can see his great passion and love for these flying creatures. The course is full of tips for photographers who want to start capturing moments of birds life. Awesome!!!
Great class, very inspiring. Packed with great tips and beautiful imagery. Frans is a great instructor. I enjoyed watching this class a lot, and will watch it again!
Student Work