Getting Everything Prepared for Your Interview
Tania Ketenjian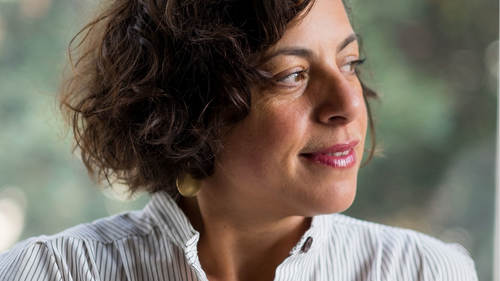 Getting Everything Prepared for Your Interview
Tania Ketenjian
Lesson Info
7. Getting Everything Prepared for Your Interview
Lesson Info
Getting Everything Prepared for Your Interview
This is very important because it's sort of the technical stuff but that technical stuff you don't want it to get in the way of the conversation. So it's the day of your interview or interviews. Even now 20 years later I still get very excited about that day. I still think oh I'm gonna do an interview today, what's that gonna generate? What kind of communication is that going to establish? What am I gonna learn? Who am I gonna become friends with today? So you want to make sure that you've got everything in place so that you feel ready for it. So the first thing is be prepared logistically. Know where you're going. Know how to get there. Know how long it'll take. There have been times when I've been running late to an interview and I get so nervous that by the time I get there I'm like a ball of nerves so it's better to, I'm not one to come super early, but it's good to just be prepared. If it's a phone interview make sure that you've got a clear communication, clear line. You've got t...
he number that you're calling. You've given yourself enough time. Just be ready. And then prepare mentally. So what is it that ... So you're doing this interview because ... So we just did a series on a public art project on homelessness. We went out on the street and interviewed people who on various stages of being unhoused or they found housing, they're in this condition. So you want to sort of prepare yourself for that. And that means thinking about what you hope to elicit. How you hope to approach them. It doesn't have to be long it just has to be conscious. But you don't want to overly prepare. And I think that's very true cause when you think about something too much, I did this with Yo La Tengo, there was a band that I interviewed called Yo La Tengo. I was so excited about speaking with them. I listened to their music incessantly for two months. (laughter) I was thinking about all the questions I'm gonna ask. I was really, really excited and by the time I got there, he was not in the state to receive that kind of excitement. I too was, I was too overly prepared. Actually, I'll tell a little anecdote about that. An interview is a performance. Everyday you can do the exact same interview with the exact same person on two different days and it can turn out so differently because it's about your brain chemistry, your emotional chemistry, your dynamism on that day. So it's important to remember that it's a performance. You want to have that ease that comes with that. You don't want to be rigid. And being overly prepared can. So you want to be calm and clear to the best that you can be. And whatever does that for you. It could be breathing for five minutes before you get out of the car. It could be dressing something that you feel really comfortable in and confident in. Whatever works for you, put that in place.
Ratings and Reviews
I've just started a podcast - Beyond the mountains podcast. I am really enjoying the process. This is a great class for anyone who wants to become a better interviewer. I am 6 episodes in and I am learning that the magic starts about 15mins into the interview. Now I am trying to be an active listener and just have the courage to go off script and see where the conversation goes. This is a good class for any podcasters and interviewers.
What a great class! The instructor is wonderful to listen to and her samples of interviews are excellent. Definitely recommended.
I loved Tania's passion. I was curious to take a class about the Art of the Interview. I'm glad this class exists. This course is the perfect companion to my copy of Lawrence Grobel's The Art of the Interview.
Student Work