How to Begin the Interview
Tania Ketenjian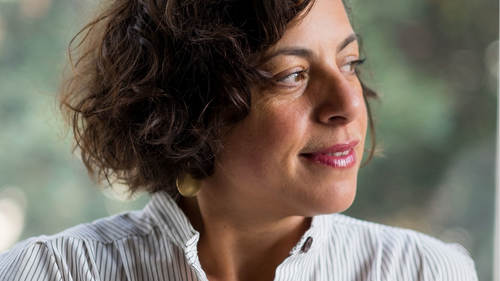 How to Begin the Interview
Tania Ketenjian
Lesson Info
9. How to Begin the Interview
Lesson Info
How to Begin the Interview
How to begin, so the first question. I thought what Ray said was really interesting about the audio levels on how people answer questions at the very beginning. And it is really interesting having, I still learn so much from interviews, after having done, I mean, hundreds over, probably over 400 interviews. I don't know how many, but there is something that happens after 15 or 20 minutes in with someone where you trust them and they trust you, and you're quite possibly starting to fall in love with each other. (laughs) Regardless of gender or age. It is a sort of moment. But if the interview is focusing on an incident, on a moment in time, like we heard in Prisoner of the Heart, start with that. It was just 9/11 yesterday. And I think everyone in this room, I certainly, remembers exactly where I was on 9/11. I know exactly. I was sitting on a train going from upstate New York to Manhattan. I was living in New York. And I had just missed the previous train, and this train was turned bac...
k. And I had actually, I actually don't sleep very much, but I fell asleep on the train. I had just, and it was also this moment where I had just fallen in love with someone. And I could hear like in that light sleep, this sort of rumbling and these voices. And I remember the color of the sky. I remember the trees and the smell of the air. All those things that enrich a story, all those details, you wanna capture that because that's what really makes for the story. So when you're asking a question, when you're starting an interview, focusing on an incident, can you please bring me to that moment? Where were you standing? What were you wearing? What did it smell like? Was it cold outside? All those details, sensual details. Sight, smell, everything that comes through the senses 'cause that's what you're trying to transmit in audio since someone can't see, you want them to feel it as if they could see it. So bring them to that moment. So the smell of the air, the sounds. And if you're building, if you're gonna be doing sound design, this will also really help dictate the sound design that you gather. So I was on a train. And you don't wanna do it too obvious, you don't wanna have like chug-a-chug, choo-choo, (laughs) but it could be subtle. It could just be the, you know, you just hear the swooshing of something. So it allows for that also helps in the production. Light might be a little bit different to illustrate, but you'll find a way. If it's not about a specific happening, but more about them, start with something that they've created. A study that they've done. Something that they feel that they've invested a tremendous amount of time in. I've interviewed a lot of film makers, so I'll often say, I just saw your fantastic film, blank. I mean, so what was the first seed of the idea? What was the first seed of the idea? And they'll be like, okay, I've been asked that a million times, but it's the first question, and they will give you answers, and you will bring, as I said, yourself to it, and you will ask a follow-up question that hopefully very few others have asked. I'm gonna be, oh yeah, I was just looking at my notes, and I realized that what I was gonna actually talk about is Lawrence Ferlinghetti. I've done, another way to start the beginning of an interview with someone is if you're a little bit nervous about what to ask, you might want to ask them to share something that they've done. Lawrence Ferlinghetti is the founder of City Lights Books. He's a famous poet, and what kinda put him on the map was when Allen Ginsberg's Howl was deemed obscene, he took it to the Supreme Court and had it published and ended up publishing all the Beats, and he's a big part of the Beat movement. Total renegade. I mean, if you go by the bookstore, City Lights, which is in San Francisco, the windows have these posters in them of, that's his like Twitter feed. And he's fantastic. And he's older. He's about 99 years old. I've interviewed him three times. And I recently went to interview him, and I wasn't 100% sure how I wanted to start, so we were in his living room, and I said, let's pick up one of your books and read a poem. (gentle music) Poems are burning bows. Poems are arrows of desire. Poetry gives words to the heart. Poetry is the truth that reveals all lies. The face without mascara. What is poetry? Wind stirs the grasses, howls in the passes. Voice, lost and dreaming. Door floated over the horizon. Oh, drunk flute, oh golden mouth. Kiss, kiss in stone boudoirs. What is poetry? A clown laughs, a clown weeps, dropping his mask. Poetry is the unknown guest in the house. Poetry is the great memory, every word a living metaphor. Poetry, the eye of the heart, the heart of the mind. Words wait to be reborn in the shadow of the lamp of poetry. First light, and a dark bird wings away. It's a poem. It's a beautiful poem, actually. And what's so, I think, ideal about sort of asking him to start with a poem, is that in that, particularly that poem, where he's talking about how beautiful poetry is, he is revealing all of the reasons why he loves it. That it's, it's a face without mascara. I think about that. It's something where it's completely naked. It's open, it's real, it's tangible. So there's so many different questions you can ask from that. There's so many. And he's also gotten excited. You can hear that he's feeling so good about reading something that's important to him. And so it's a great state to have someone in at the very beginning because they're also realizing that you really love what they do. And that state is just perfect. And also in this situation, as I said, he was 98, he is 99, actually, and he had to take out this magnifier. So he puts the book under the magnifier and then rolls up the magnifier, and it was a whole thing. And so there's ways you can use that in your intro or if you're narrating the story to illustrate what that particular experience was like. And by finding out what someone created, it immediately can take you to a deeper place. There's a moment in that poem where he says like a mini poem within the poem, and I was thinking about this, I was thinking, wow, I remember when my daughter, Nora, first did her first poem when she was four or something. So you could even go back to, you know, that we think of poetry as this sort of high art. What about those simple things that you write when you're a child, or that your children might have written? So yeah, there's lots of ways to do it. So just to review, 'cause I think this is important. Focusing on an incident, get all those great details. If it's not about something specific, maybe have them either start with a chronology of their life or address something that they've recently created.
Ratings and Reviews
I've just started a podcast - Beyond the mountains podcast. I am really enjoying the process. This is a great class for anyone who wants to become a better interviewer. I am 6 episodes in and I am learning that the magic starts about 15mins into the interview. Now I am trying to be an active listener and just have the courage to go off script and see where the conversation goes. This is a good class for any podcasters and interviewers.
What a great class! The instructor is wonderful to listen to and her samples of interviews are excellent. Definitely recommended.
I loved Tania's passion. I was curious to take a class about the Art of the Interview. I'm glad this class exists. This course is the perfect companion to my copy of Lawrence Grobel's The Art of the Interview.
Student Work