How to End the Interview
Tania Ketenjian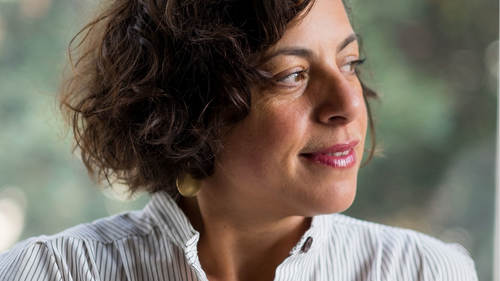 How to End the Interview
Tania Ketenjian
Lesson Info
11. How to End the Interview
Lesson Info
How to End the Interview
Ending the interview. This can be hard actually because... I'm just laughing because I keep thinking of slightly inappropriate things to say, but I'm gonna be appropriate, (laughs) how do you end a really special moment with someone? We all have these special moments with people. You don't necessarily want to end it, but there will be a natural flow to the interview, so you kind of will know when it's over. And so I wanted to highlight, I did an interview with this psychologist named Adam Philips. He did a book on many different things but one of them was on tickling, which is very interesting, by the way, you can't tickle yourself apparently. And he's a psychologist and when you go to a psychologist, the sessions are 50 minutes. Our interview was exactly 50 minutes. It was fascinating. It was like he, in his own way, had structured the interview as if it was a therapy session. So there's a natural flow to it, trust that. (laughs) When it feels over, you wanna just say something like w...
ow, this has been so great, thank you for your time, thank you for your interest, thank you for sharing your time with me, thank you for everything. The other day, we ended an interview and then we ended up standing next to the elevator and chatting near the elevator and we kept on pressing, we kept on thinking our conversation was done, we kept on pressing the elevator button, which was actually very romantic. But anyways, I digress. When it feels over, gently say thank you. If it's been emotional, if there's been some tears, don't be scared to hug this person, to show them some love and some care. You're friends now, I mean we're all friends. Ask if there's something that they would like to add. There are times where you have forgotten about something or that they've, although there's this really great thing I've recently done that no one really knows about, I'd love to talk a little bit about that. Ask them because they're dictating the interview just as much as you are, so is there something that you've missed, is there something you'd like to add? I find this challenging, when the mic is off, having the boldness to turn the mic back on. This happens all the time, that's why I don't turn the mic off. Well, first don't turn the mic off. But if the mic has been turned off, if you're in a studio situation, or you're like oh this is a great interview, stop the mic, all of a sudden they'll say stuff that you really wished you had on tape. So either don't turn the mic off or say oh my gosh, that's fantastic, do you mind if I turn the mic back on? I'd love you to say that again on tape. Invariably, they don't say it as well as they just did, with that candor. It's very interesting what happens, the difference when you've got the mic on and off, although they do forget about it. Like I've forgotten about these cameras, my heart was racing the first three minutes. But then I'm like well, hello camera. But you forget about the mic and invariably, that answer may not be as great, but it's still good to have it. So yes, just turn it back on and say can I? And that's it. This has been wonderful, and now we're going to do the follow up but I want to just say one more thing about ending the interview, and it'll sound kind of cheesy, I think it's sort of a cheesy word. Honor, respect, give reverence to, value this connection that you guys have made and acknowledge that. That's most important about ending.
Ratings and Reviews
I've just started a podcast - Beyond the mountains podcast. I am really enjoying the process. This is a great class for anyone who wants to become a better interviewer. I am 6 episodes in and I am learning that the magic starts about 15mins into the interview. Now I am trying to be an active listener and just have the courage to go off script and see where the conversation goes. This is a good class for any podcasters and interviewers.
What a great class! The instructor is wonderful to listen to and her samples of interviews are excellent. Definitely recommended.
I loved Tania's passion. I was curious to take a class about the Art of the Interview. I'm glad this class exists. This course is the perfect companion to my copy of Lawrence Grobel's The Art of the Interview.
Student Work