Researching Your Subject
Tania Ketenjian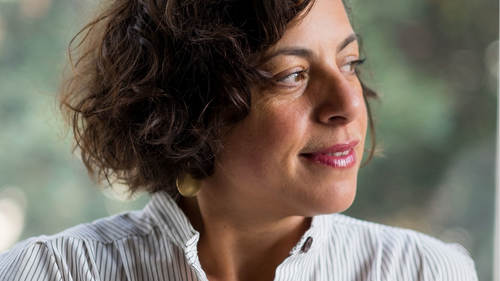 Researching Your Subject
Tania Ketenjian
Lesson Info
6. Researching Your Subject
Lesson Info
Researching Your Subject
Researching your subjects. So I did the practice on this a couple of weeks ago. I had set aside a lot of time for research and it ended up not being that much time and I realized that maybe I don't do enough research that's why my time was short. I do want to say a couple of things about researching. It's very important to know about the person that you're interviewing. To make them feel like you've cared, you've taken the time to find out about their work. If they're a person that produces work, that you've read their articles. If they're a writer you've read their books. If they're a filmmaker you've seen at least one or two of their films. If they're a scientist you've learned about the discoveries that they've made or the research that they're trying to do. It's important to know that stuff so that when you're in the interview, you'll notice that if you bring up something that they've done, they get all excited regardless of how well known they might be. They feel seen. They feel l...
ike what they do is important and that you've given the time to find out so they can give their time. Wikipedia is the most basic place to start. You definitely shouldn't stop there. It's a good place to sort of get a little overview. Remember that it's user generated so it's not always completely accurate. The way I do my research is I read previous interviews. And I try not to read the previous interview that's on the first second or third page of the Google search. But actually go deeper into the fourth, fifth. If there're interviews out there ideally. If not you get familiar through their work. But if there are interviews out there reading their interview gives you so much. One, it gives you a sense of who they are and how they answer a question. How they approach, what kind of questions really excite them. What their dynamic is like. It also gets you familiar with what other people have asked them. Ideally you don't hear I've been asked that a million times. I think someone was speaking to me in the hallway saying he loves it when someone says I've never been asked that before. And one of the reasons why that's great is cause often an interview can be an opportunity for someone to reflect on themselves and understand themselves better and understand something about themselves that they didn't understand before. So you're actually potentially giving them a gift. So reading previous interviews is a great way to do it. As I said, you should always be familiar with their work. And when I said about bringing yourself to it you're gonna be interested in something that someone else might not have been. So trust that. And it's also part of the connection. When you know someone's work you know them. You know a part of them that they've wanted to share with the world. You know the evolution that they've had. The things that they've done. The mistakes that they've made and the things that they've changed. How they've just grown and evolved. So it's really key to that.
Ratings and Reviews
I've just started a podcast - Beyond the mountains podcast. I am really enjoying the process. This is a great class for anyone who wants to become a better interviewer. I am 6 episodes in and I am learning that the magic starts about 15mins into the interview. Now I am trying to be an active listener and just have the courage to go off script and see where the conversation goes. This is a good class for any podcasters and interviewers.
What a great class! The instructor is wonderful to listen to and her samples of interviews are excellent. Definitely recommended.
I loved Tania's passion. I was curious to take a class about the Art of the Interview. I'm glad this class exists. This course is the perfect companion to my copy of Lawrence Grobel's The Art of the Interview.
Student Work