Strategies and Tactics of Acquiring the Interview
Tania Ketenjian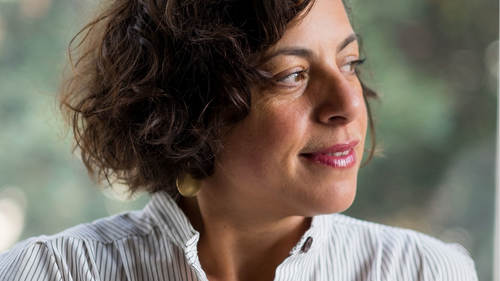 Strategies and Tactics of Acquiring the Interview
Tania Ketenjian
Lesson Info
5. Strategies and Tactics of Acquiring the Interview
Lesson Info
Strategies and Tactics of Acquiring the Interview
Strategies and tactics of acquiring the interview. I actually really, this is one of the, it seems like oh okay, writing an email, finding out how to acquire an interview. You know, not that exciting. Very exciting, I'll tell you why. Because it's the first. Well one, sometimes it's a great challenge. So recently we'd do this series called Design In Mind, and someone said, I'll go, oh, I'll go pursue the designers. And they spent a few months trying to secure some interviews. And it didn't happen, and so I said, give me the list, let me see what I can do. And everyone said yes back to back, and it was a very great feeling. And I'll tell you why, what happens in that acquiring the interviews. So how do you find the person that you want to speak with? So there are lots of ways, depending on what they do. My familiarity is in the arts, so, oh, sorry. My familiarity is in the arts, so their agent, the museum that they're being represented by, the gallery that, I mean, that they're showing ...
in, the gallery that they're being represented by. And those are the general angles that you can take, the general avenues that you can take. I like to do it a little bit more, a little bit in the less expected way. So maybe they're on the board of some organization or they're super interested in the co-op in their neighborhood and you found this out through some research. Approach it that way. Actually, another, so you can initially do it with a phone call, one of the ways to reach out. Do it with an email. Sometimes, and this is, I actually do the first and last name of the person at Gmail. You'd be surprised how many people have that. Or first dot last name, or first letter and their last name, I mean, there's just, 'cause if it's someone that's somewhat well-known or that gets a lot of interview requests, then they're going to, you're going to be part of a pool of so many, and you wanna stand out, always. And when you write that email, to anyone, regardless of whether it's a well-known person or, you know, someone that is someone that may not be as well-known and obviously equally as interesting, you need to really make it personal. So dear, I mean, this, I'll use an example of this designer Constantine Birchard. Dear Constantine. I came across your work at this point in my life, and it really, it was so arresting, I still think about it every day. I particularly loved this piece, because. I've now given it as a gift to my husband, who's turning 50 this year, and it's so exciting. You know, something very, very personal, so that they're not, and another, this is just technical, but another thing to do is if you're writing several of the same email, make sure you highlight the email and it's all in the same font, so that when they receive it they don't see that part of it is a standard email. And when you see, like, the emails in two fonts, you're just like, well, what, no, I'm not gonna pay attention to this. They don't want to speak to me. And that initial reach out is so important because that's actually where the interview starts. You're giving them a view into what kind of person you are, and in their response, they are giving you a view into, this is the world we live in now. So much of our communication is digital. And last week I, as I said, I was in New York, and I interviewed this designer named Myra Coleman, and I could tell already in our email exchange that she was a warm person, that she was a kind person, that she was playful with her wording and her structure, and all of those things gave an indication of what our chemistry might be like. And that's what an interview is, is chemistry between two people. So remember that, how you're communicating is really, the interview is beginning there.
Ratings and Reviews
I've just started a podcast - Beyond the mountains podcast. I am really enjoying the process. This is a great class for anyone who wants to become a better interviewer. I am 6 episodes in and I am learning that the magic starts about 15mins into the interview. Now I am trying to be an active listener and just have the courage to go off script and see where the conversation goes. This is a good class for any podcasters and interviewers.
What a great class! The instructor is wonderful to listen to and her samples of interviews are excellent. Definitely recommended.
I loved Tania's passion. I was curious to take a class about the Art of the Interview. I'm glad this class exists. This course is the perfect companion to my copy of Lawrence Grobel's The Art of the Interview.
Student Work