What is Your interview
Tania Ketenjian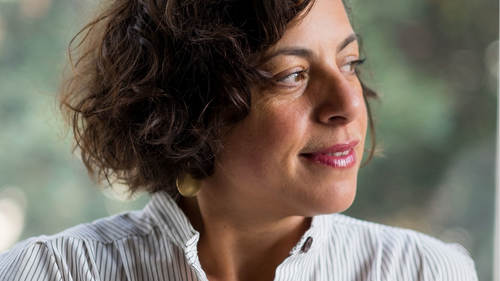 What is Your interview
Tania Ketenjian
Lesson Info
2. What is Your interview
Lesson Info
What is Your interview
What is your interview? Now this is important because you are a particular person you're gonna be bringing your particular strengths. So let's start with there are so many kinds of interviews. So there's the Proust questionnaire, I don't know if you're familiar with that, where they ask these sort of big questions. What's your greatest regret? Who's your most your biggest love? What do you you know what do you hope for? How do you think you'll die? You know those are, there's 35 questions there on the back of Vanity Fair and many other places and they elicit some incredible responses. And they're the same ones every time but the interview is always so dynamic. There's the single question interview or you just go out on the street and ask one person one question, several different people the same question. There's an interview that goes on for days and it's done over the course you know you'll see this and say the Paris Review we spoke with you know this person over the course of four d...
ays which isn't interesting because your mood changes over those days, so the mood of the interview changes. There's print obviously, the way you're just doing it over email. Totally different kind. So there's a wide range ultimately beyond all of it the interview is a connection. And we have connections, I'm having a connection with you right now. You know we're having connections with each other every single moment with a minute you're in contact with someone. So it's just a tangible connection. And this is actually extremely important. And interview is just as much about listening as it is about asking questions. I was a at a conference called On Air, and there was this person who said in his early days of doing interviews he would you know ask a question get an answer and then just go back to his questions not having really listened to what the answer was, so really listening is probably the most important thing you can do in an interview and actually in life. And one of the reasons why listening is so special is because listening is an act of love. As David Isay says this, he's the founder of storycorps, and if you don't know about storycorps I would definitely explore it. It started as sound portraits and storycorps is a booth that moves across the country and also has stations in different places, had one in Grand Central, where people come in and they get into a conversation. Beautiful it's tear jerker material 100%. And he's written a book called listening as an act of love and it is because when you really listen to someone you make them feel and see that what they've said and who they are is important and has value. And I mean what greater gift can you give? And an interview can even lead to falling in love. So I don't know if you heard about this 36 questions there was a modern love in the New York Times. Well, they popularized it but the the root of it was by a psychologist and he had put together 36 questions and I haven't done this with my mate but I would really love to, that ensures that when you're done with these you've you know sort of fallen in love with this person. And I'm just looking at some of the questions and one of them is, tell your partner something that you like about them already. This is you've just met or how do you feel about your relationship with your mother? And that says a lot I'm sure. Or what would constitute a perfect day? There's a great Lou Reed song called perfect day and it's just a beautiful song and there's you know it's just about him walking in the park and falling in love with someone. So I think you know interviews can even lead to falling in love and I'll talk about how in that hour two hours that you're with someone it is sort of this concentrated connection that you know almost feels like a love affair. And the the the interview no matter how incredible the sound design is and as Ray pointed out the sound quality was extremely important, those are very important parts to creating a great story, but the interview is going to be the thing that grounds that story and keeps people interested and engaged so it's a core part of any sort of production.
Ratings and Reviews
I've just started a podcast - Beyond the mountains podcast. I am really enjoying the process. This is a great class for anyone who wants to become a better interviewer. I am 6 episodes in and I am learning that the magic starts about 15mins into the interview. Now I am trying to be an active listener and just have the courage to go off script and see where the conversation goes. This is a good class for any podcasters and interviewers.
What a great class! The instructor is wonderful to listen to and her samples of interviews are excellent. Definitely recommended.
I loved Tania's passion. I was curious to take a class about the Art of the Interview. I'm glad this class exists. This course is the perfect companion to my copy of Lawrence Grobel's The Art of the Interview.
Student Work