Compare the Good, Bad, & the Ugly Pitches
Tiffany Han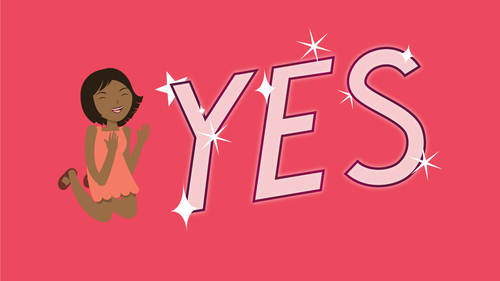 Compare the Good, Bad, & the Ugly Pitches
Tiffany Han
Lesson Info
12. Compare the Good, Bad, & the Ugly Pitches
Lesson Info
Compare the Good, Bad, & the Ugly Pitches
so I want to talk about some examples. Um, so we're going to look at some real life examples, and we're gonna start with the now, so but I don't hold bad. They could be better. And for these, you know, this is not an exercise and shaming. This is not about, like your terrible of this. This is constructive. But I have blocked out the identifying information from these. So that is something that I've done just so that you you know, it's not No one's gonna be We're not throwing rocks. Um, so yeah, This is not about, like, pointing fingers. It's more about what can we learn? So this is a pitch that I got for my podcast, which is called Raise your hand. Say yes is we've talked about, came and threw my contact form on my website. This is the exact This is a screenshot. Hi, Tiffany. I would love to be a guest on your podcast. Raise your hand. Not a joke. I work with women entrepreneurs. When I talk about this entire tax block was what she does during the podcast. I will take listeners through...
a short exercise of and this one is like, Oh, you will will you? Interesting. They will learn how they can. Thanks for your consideration. Bless. You know, all that is not an easy yes. So you sound that turquoise. What went wrong? They got the name of my show Wrong. It was a competitors from a competitor, right? Someone who does very similar work to me. I don't really feature other coaches because I'm the coach here. You know, people want coaching. I want them to hire me. If it's appropriate. I do. Sometimes some of my good friends are coaches. They come on the show. It's great. So if it's a good fit, I'll do it. But for the most part, I'm the coach. There was nothing specific about my show. Not only that, she tells me what she's gonna talk to my my audience about. She doesn't say I This is why I think I'd be a good fit. But I'm open to your suggestions. No familiar with my podcast. It's all about her. We can see why that's not the strongest. That's right. So this is a picnic hold. I'm gonna read. It s Oh, hello. My name is blank and I own blank. I've end blank for women and men. I'm interested in vending at your event. Need further information. Okay, so you guys like Nicole's website is incredibly thorough. So point that out. I can be reached at with dates, times a vendor information. This is not an easy yes. This is pleased to a lot of work to get me this information that I'm asking for work that she's already done on our website. It's public. Thank you very much. There isn't one thing that she asked for that isn't on our website. And unfortunately, I know that she was on our website because she wouldn't have been able to email us if she was it. You know, because I know I know the way in which the email was received. Yeah, and then back to the to the hello. My name is you know, there's no hello patchwork show. Hello, Nicole. Hello, Nicole and Delilah. And often times, you know, people don't know. I have a business partner, Delilah, And people don't know which one of us is, is whom. And I would much rather somebody would say Hello, Delilah. Then. Hello. Nothing. So, yeah, she did not do her research. So this is like the opposite of the short and sweet pitch that you want to send, right? Um, this is another one Nicole got. Hello, comma. I was wondering what the process was for expressing interest in speaking and or teaching at this year's conference. This is a Nike, an anti pitch. I mean, this is just a question, but she's already one of the biggest problems is she's already expressing interest, like she's already going, going through the process of expressing interests. So she's asking me how she can express interest. She's expressing it now, so I should have just responded. He said, You're actually already check this off your list. Your bucket list is one shorter now because you've successfully expressed interest in the process. So I hope this makes you feel good about pitching because I mean, really, like, do your homework. Um, don't. Sometimes you get these emails in here like Like I just want better for everybody. I want to say yes to every pitch, so make it easy. Okay, let's talk about some really good pitches, because I I will say I will say that I look back at my old pitches and I So I mean, this is all coming from a place of love and constructive criticism and learning. We want you guys all succeed. I want all of you to be teaching a creative life next year. Do we want to? If you want that And and so this is Yeah, This is not about finger pointing like we want you guys to get the Yes is because I want that five year vision of what you want for your life. Yes, that's what we're after. That's what I want for you guys. That's why I do this work that I dio. It's not cause I want people to have more Twitter followers. It's boring. Okay, so the really good So these air again. Examples of pitches We've gotten this one Waas Tammy's see Bennett. She is someone who listens. My podcast. This was actually in response to a newsletter. She hit reply to my newsletter and said, Super love this one. There's actually a little typo in there, but that's OK, um, are super love his one. But I think it came in to say this one just during the Facebook page after your email and saw your planning the podcast lineup. So she's already on my email list. She's already in my Facebook group. She's showing me. She listens. If you ever want to talk about good daily habits, how they help creatives and most fun of all, how to get started cause I'm all about starting, I'd love to be a guest in the future. I want to know why I would be able to talk about Have it. Yeah, check out my block post about it. The link keep rockin and can't wait to hear about how you kicked that word that I don't know if I can say I'm creativelive at all to Tammy. You know what? I email her back and said, Yeah, that'd be great. Come on, my show And she's coming on my show later this year. Easy. Yes, it's not buttoned up, I think. She typed it on her phone. I'm here. There was, like, a cent for my bone. I deleted it for space, but it shows me that it's completely relevant. It's super specific, and she tells me that she understands what I'm doing. So, Nicole, this was a new example that you got from somebody who wanted to speak a clarification on. I'm just gonna quickly. I'm not gonna read all of it. I'm just gonna have walk us through like the key components. And this was a form, right? There's a form. There is now a form, so there's a form for people to submit. So this is a if this was just any melody pretty long, but she's this person is being, like, really thorough, which thorough is good. So previous teaching experience she tells us potential workshop ideas. She gives three and then talks about why each one what she can present additional comments. She says, Hi, provocation team. This is who I am and this is how I help people. And many of your presenters have worked with them and would love to get together and help people improve their businesses. That's why Nicole wants to. That's a shared goal. And here is she dropped a bunch of names that I blocked out. What were the relevant name dropping? Not They were all, um, previous craft cation presenters. And you will notice that she said hi craft cation team. So she didn't address me my name, but it was it was fine. Yeah, I do that sometimes if I'm emailing and I know someone has an ascent, I'll say like high team, crack Asian or team If it's a person saying hi team Tiffany, you know, because I'm acknowledging. And then I say in my pitch like, I would love to have Andre on my show. Please let me know if he's available right? So I'm I'm saying, like I understand that you probably have a staff. I know. I'm sending this email to info at andre rocks dot com. So is that your website is now on? Do you actually make rocks? Are you a musician? Either way, I want to get to know you think you get for sitting in the middle of the front row. I know, right? Eso So this is like, this is a really thought out. I probably would not send this as a blind pitch email unless it's in response to a call for instructors. So if they've already said we want instructors without the form, you know, then be thorough. But if you're just opening up the conversation and if you don't know if they need instructors, you ask. Are you guys looking for instructors, right, you know, But do your do your homework first and go to that. There's a form. Use it because we want you to use it. If there's form, is it that way we know you're gonna answer all the questions that we have. The reason forms existence so that we can get the information that we need to make an informed decision. All of us, I mean informed Ha! Get it? Yes. It only took me seven years of this particular business to have ah email form on our website, and it has cut my email answering more than in half. Read the things people put on their on their contact hates, too, because it might give you some information in there. This is one that Nicole sons for people that she wants to come on. Craft case. That's one of my pitches. It's a good one, and I will let you know my first pitch like that was three times that length. So I had originally listed all we were in the Wall Street Journal and we were on this and we were more the Stewart. We were, you know, whatever. Like 10 different publications, we were in. And then 15 different past speakers. All that stuff gone now. So I want to talk about going the extra mile because you actually have an example of somebody who went the extra mile and just tell us a little bit about this is, uh, Leela e think so. Little barker from Lucky Break consulting. Reached out to Nicole about speaking accreditation, and she actually sent you something. Yes. So she sent me. She reached out about speaking aircraft cation, and she sent me a digital version of what I'm about to show you. And then, well, let me just back up for one second. Persistent. Reached out, asked what my address was so she could mail me a press kit filled with awesome stuff. And I replied back, Thank you, but I you know, I just I don't need Thank you, but no, thank you. Uh, and then the relationship just started, started happening, And then the next thing I knew I was here is by address, and here is the But here is the press kit. So this is what she said. I'm gonna stand up so I can kind of show it a little bit, but First of all, it's in this envelope here that is branded with her brand. It's lucky break consulting. And she does consulting for independent growing businesses. Makers. Yeah, a lot of a lot of more creative businesses on. Then when you open it up, there's a nice big picture of her very professional style flattering head shot and then a bunch of fun stuff over here. So I was going to kind of pull these things out real quick and show you, uh, like to Okay, this is her press koot. This is legit. All whether she has ever I know she has spoken in a conference, but whether she has or not, I already feel like she has. You know, uh, she has this little greeting at the beginning. This is a picture of, ah, her dad. You know, when she talks about how her dad's an influence, bullet points of all of her, you know, kind of larger accomplishments and why she's the person for this job. She does this kind of personal timeline. It's a combination between Link, her prom picture and a business accomplishment here. So I really see that she's super professional, but I also see that she is authentic and personable, and this is the kind of person that we want at craft cation, somebody that shares of themselves. But it's still professional. Your building trust with your audience. Significant media mentions here. Um, previous speaking engagements her someone for clients. I love this I pop out of I've worked with. Here's one big numbers thing not to to my horn, but I worked with 400 plus clients to your heart and to did This is great. These are her testimonials, so people saying that she's awesome. I like how she puts their pictures because it really shows me that she respects someone wants to really shut up. And then this was my favorite part. Here are the things I can talk about, and here is how long each talk is. This one could be 30 minutes or 60 minutes. This one's 90 minutes that it of that and then I mean, yes, there were some champagne infused gummy bears in there, and you know this little sign for your door. Please come back later and busy making my million's just cute stuff but relevant to her brand and to who she's going after a pencil. You know, she didn't send a makeup mirror, you know, with her brand on it. She sent things that make the make a lot of civilized. Especially last thing. A hand written note to me. So you know, dear Nicole, blah, blah, blah, blah, blah. And she speaking. She certainly is. Look at that. Now, you don't have to go through all of this, right? Like a handwritten card can go really far. So But this is an example of if you really want it, because now Nicole knows that she wants, so yeah. Thank you. And I know that a person who goes to all this trouble is not gonna show up unprepared to speak. And that's that's what you want, right? You want to know that you can trust the person for your audience? Yeah.
Class Materials
Know Your Value Worksheet
Ratings and Reviews
Tiffany has enormous energy! At the very beginning, it seemed a little off, but then she found her rhythm with the audience! This was exactly the kick I needed to start pitching. Her advice is simple and powerful. I had the pleasure of attending this live. If you are stuck feeling like you need some elaborate plan to get started pitching people for sales or interviews, this is the course for you. You won't regret it.
Student Work