Student Pitch Feedback
Tiffany Han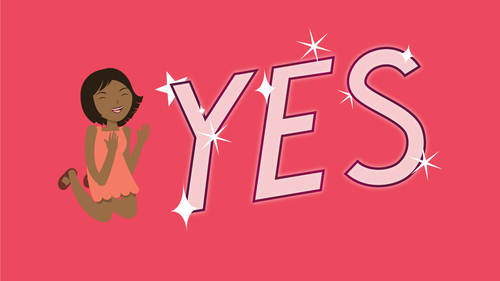 Student Pitch Feedback
Tiffany Han
Lesson Info
13. Student Pitch Feedback
Lesson Info
Student Pitch Feedback
So let's talk about We're gonna look at some examples here. Um, this one came in online. These were the pitches you guys sent on during the challenge during the break. So this is a pitch draft that would go to grounds and hounds, an online coffee retailer that donates part of their proceeds to animal rescue organizations. Um, thank you, Alison, for sitting this in it says Dear Jordan, I'm a freelance writer who loves helping small businesses share their message to make an impact right there. This is what I can do for you. I'm writing today to see if I can help you with your blog's email newsletter or any other writing related projects. I'm a relatively new coffee drinker, but a lifelong dog lover. It's awesome the way you've combined the two. And I love the opportunity to help you reach more people and need and help more dogs. If you're interested. Great. Let me know if you'd like to chat more about what you need and what I can offer. Cheers. Alison ps Happy National Dog Day. Really th...
ink every day should be national dog, So I just want to talk about what works so well here. This is so specific Dogs and coffee dogs and coffee dogs and coffee. And I believe it right like I am like, yeah, she loves dogs. And she loves coffee. Also, like she's genuinely she understands Jordan's brand, right? Like really to a T. So that's great, Very short. I know it looks long on the slide. This is a great short email. She includes all over information, freelance writer and editor Um, and I think, and I will hear from you next. But I think one thing that could could make it stand out more is what she's asking for. I'm writing today to see if I can help you with your Blawg newsletter any other writing related projects. I don't know that it's time to make that ask right. I think a question could be Do you ever need help with us, or even just starting a conversation here and maybe saying I'd like to feature you on my blawg and talk about this? I love what you said in this. I love how you use your newsletter to do this, you know, and starting the conversation that way because emailing right away, this is a little bit like. Can you hire me? Um, and I think that it would have been easier. Yes, to think about like, what's the very first interaction? And it could just be I love helping small businesses share their message and make an impact. Your newsletters. Great. I'm curious if you have any challenges, one or two challenges that I may be able to help you address, right? It's not about like like the If I can help you, it feels a little bit unspecific, but other I mean, I think it's the energy is awesome. Here you have thought, uh, I think it's awesome. I think the only thing is I would want to know if those links are active and I would definitely suggest that this person set up a page on their website which they could totally have this where they have, like, kind of a before newsletter, in an after newsletter from a client. Or, you know, if they do social media writing for their clients, you know, client example of started out with a here. I started writing for them, and now they have 2000 month or something and that something you can put in your signature that someone's going to see and they're gonna be curious because they're drawn to your energy. But then they can see it in the in the right, or if you have explored the conversation further here some ways that I help people like you, But I don't. I'm curious if she has, ah, a relationship with them. So I think that I would start with even a smaller ask if not Yeah, yeah. You disagree? No. No, I I totally agree. But I was just wondering if this was a physical place or or just a website. It's an online coffee. Really? Here. I missed that part. Yeah, that's it. Um, it was physical. I would say Go in there. Yeah, and drink some coffee and they're doing some coffee. And, like, go up to the person of the counter, Be like I love what you're doing. Five. Right. Um OK, so Stephanie and Sarah here every year and these we had to like Mr take out some line breaks for this for the sake of the slide. So they're not all scrunched up where floral design business and we're writing today because we would love to teach a miniature Makram a plant holder workshop at the UC of it. Hanako Garden. Love the host workshop at your space because we think you're visitors would be super excited to learn how to make a tiny plant holder to bring some natural beauty into their everyday life. Can see some of these many macro May holders we have made here. You're less Yes. Please let us know and we can formulate a workshop plan and find a day on your calendar. Thanks so much. And if you would be interested in other workshop ideas, we may have Please let us know best. Stephanie and Sarah Bower Bird A telly, eh? P s. We love making the arrangement for the watercolor exhibition and hope it is bringing your visitors lots of joy. Oh, my God. I love busy. I think this is great. So it's totally specific and totally relevant. Um, it says like we loved making this. We've already worked with us. We did your watercolor exhibit. Remember how legit we all remember. And we did that. The one thing I think that you that I would talk up and at least for you, Steph nano like previous teaching experience in the past, we've taught workshops at, um, you know, and maybe includes some links. If there is a blown post about different workshops you've taught or things like that. I think this is spot on. But, like, I honestly think you could add that sentence and hit send. I would put the last line first. Okay? Because that to me, that's kind of like, Hello. How are you? You know, like, that's kind of the like, Hey, guess, remember me? Cause from the beginning of this email, I didn't know you had a relationship with that. Yeah, so that's good. Um OK, so this is another online one. Hi. Elizabeth Ann. And hope you're both. Well, I just wanted to drop a quick email is I've taken headshots from one of your clients, Jamie. Honey, burn a while ago, after moving into new studio in relaunching my business, I'm looking toe work a lot closer with agencies. Offer actors the service. It's beyond a typical heads shot session and helped push your career with Newport. Philo of images. It would be great to have a meeting call. I'd love to show you my portfolio in person. Learn more about what narrow road are doing. Tell you more about my plans for the future. That sounds good to you. Let me know, and we'll arrange a meeting at your convenience. Yeah, I think this is good. I mean, I think that it shows like here's a connection. It's an agency. So the agency wants what's best for their clients. And Tom really did this so well, right, like all of a sudden, you're like, Oh, yeah, I can see why this isn't easy us. I think they know that I would make would be this Sometimes it would be great to have a meeting. Call it, love to show you. I think that I would I would just work that sentence around a little bit. So instead, I would say, I'd love to show you my portfolio and loved ish. I think not take out the in person because in person is a bigger energy thing. Like sometimes in person is less of an easy yes than a quick 15 minute phone call. If you want to pick someone's brain or get to know them, 15 minutes via Skype is a much easier yes than Can we have coffee? Because can we have coffee is now a three hour time commitment of mine. Um, so I would say I'd love to show you my portfolio and learn more about what narrow road are doing. Take out, tell you more plans about my future. We don't talk about that. You want to get to know them a little bit. So if you have time for a quick phone call, let me know. What do you think? Yeah. Proof Read? Yeah. I mean, they really, like really fast. But I think I would want just, like, ah Cem Ejim. Or like, what is the services beyond a typical typical had, like, just maybe even like a two word thing. Like, I don't know, something. Yeah, it could be something like you and I both know that actors can't afford headshots. So where you and I don't know that you need more than I go to headshot. You need a rocket on Twitter portfolio? I don't know, Tom. I don't know what you dio, but that's that's a good point. Yeah, a little bit more information about that that would be were saying like too much, not enough just a tiny bit more. Yeah, but if you have a sentence, Yeah. So, Nicole. Thank you. Thank your amazing. Thank you so much.
Class Materials
Know Your Value Worksheet
Ratings and Reviews
Tiffany has enormous energy! At the very beginning, it seemed a little off, but then she found her rhythm with the audience! This was exactly the kick I needed to start pitching. Her advice is simple and powerful. I had the pleasure of attending this live. If you are stuck feeling like you need some elaborate plan to get started pitching people for sales or interviews, this is the course for you. You won't regret it.
Student Work