The Outdoor Enthusiast's Guide to Photography & Motion
Ian Shive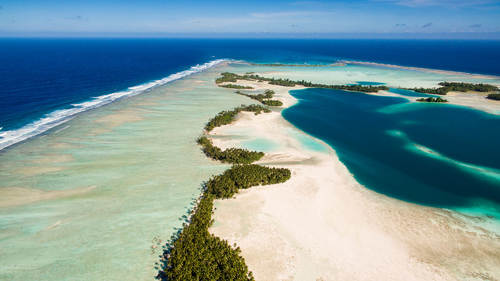 The Outdoor Enthusiast's Guide to Photography & Motion
Ian Shive
Class Description
Great outdoor photography starts with a love of adventure and exploration. Learn to maximize your skills and optimize your potential with this complete guide to capturing photos and video in the great outdoors. Award-winning photographer and filmmaker Ian Shive will go in-depth on how to create a story through stills and motion in any environment.
Throughout these lessons, Ian will cover scouting and planning, capturing photo and video, and understanding how to get an audience for your final project
Ian will cover:
Permit needs and location scouting essentials
Gear basics & prep
Introduction to using drones
Fundamentals of moving from still photography to capturing video
How to capture landscapes 
Composition and lighting techniques
How to handle low-light situations
How to capture for stock photography and video
Getting your work seen in print and publications
And more!
For four weeks, Ian will be your outdoor guide to capturing the beauty and greatness in nature. If you have a love for nature or adventure, join this class to learn how to turn your passion and social media posts into profit or exposure. 
Ratings and Reviews
Ian was an amazing instructor.; very fun, enthusiastic, encouraging, and comprehensive. I hope to be able to return as an audience member for another of his classes. It is a privilege and a gift to have access via Creative Live to such a wealth of expertise. Thank you!
Ian Shive is a dynamic speaker with a wealth of knowledge he is willing to share. He has had a magical path that led to his success. He touches on so many aspects of making, selling and creating images as well as how to market them and make an income from your work. It is so much fun to be part of the studio audience. The Creative Live staff are always so warm and friendly and they feed you like your on a cruise ship! Wonderful experience.
What a great class this has been. Thank you Ian Shive and Creative Live! Recently retired, I have set out to learn everything I can about photography and pursue this passion to capture the beauty in the outdoors. Creative Live has served as an amazing educational platform to help me learn everything from how to use my camera, the fundamental technicals, and learn about software and tools. This class brought it all together. At the end of this class my approach to photography and my images are different. Ian shares so much valuable knowledge that will change the way you go about taking a picture; from scouting a location, to thinking through the story and adding elements to an image to evoke an emotional response. My personal growth has been significant and I have changed to the way I approach creating an image from an Outdoor Landscape to an Outdoor Experience. Loved every minute of it, sad the class is over.
Student Work