Backing Up & Moving Presets
Matt Kloskowski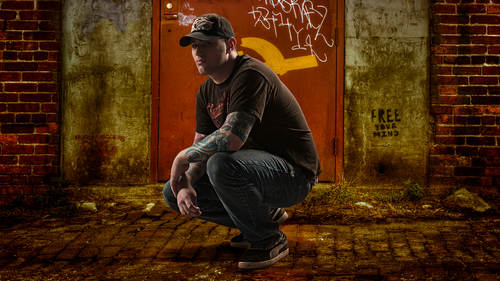 Backing Up & Moving Presets
Matt Kloskowski
Lesson Info
9. Backing Up & Moving Presets
Lesson Info
Backing Up & Moving Presets
backing your presets up. So your presets are stored in a folder on your computer. I would love it. I think you would love it too, if you were really good about backing up your computer. Um, just coming from a guy that has had a computer crash way too many times. I can't tell you how many times it saved me so but I won't preach the on it. I'll just say, if you're backing up your computer often you don't have to worry about backing up your presets or your light room catalog because all that stuff is stored on your computer so you don't have to back it up. But for those of you that may not or may want to just have special access to your presets. If you go over to your preset panel on the left hand side and you were to go into any preset, it doesn't matter. What folder doesn't matter where the only thing is don't go into any of the light room ones because those air light room those are the ones that came with light room just right click and shoes show and finder. It will show you where the...
presets are so these air my developed one click presets for landscapes. If I go up a level, you see the name of that folder developed presets. So these are all of the developed presets inside of late room. If I go up a folder from that, you'll see light rooms. Got a lot of resets in here. There's export presets in the export dialog box. There's import presets. There's metadata preset. There's all these other things inside of here, but you're develop presets are all going to be in that developed presets folder. Okay, your brushes are going to be in local adjustments presets, and you won't have that folder unless you've created your own presets. So I get that question. Some will say, Hey, I don't have a local adjustments folder like you do. You're not gonna have it unless you created a preset, and that's what makes it appear there. But if you look see, there's all the ones that I created in there, so but that's where it is. It saved all in this top light room folder, so it's a very small folder. It doesn't think how big it is, but 50 megabytes so I got a lot of presets, so it doesn't take up a lot of space. That's the folder that I was all your presets. If you just want back that up, you can. But I would suggest if you back up your computer a lot, you don't have to worry about being eight. Had asked. Is there a way to see what preset has been applied to a photo in the past? Is there a way to see what preset has been? There's not really, Um, now which the only thing that you could do is like, if you looked in the those ex MP files you could kind of see, like, the settings that were in there. But it's not It's not a good way. Let's just go with No. Yeah, okay. History panel. Yeah, it's in the history panel. Oh, yeah? Well, yeah. Okay. Okay. Oh, geez. Let's see. Oh, yeah. Look, what's that? We can Yeah, but somebody if it's somebody else's photo, she said it. It's not. And that's correct. So let's hear if I applied preset landscape black and white and look in history about a look at that. Thank you. I'm getting better. You guys might have you back again. I might know this program by then. All right. Another one, if you could reiterate. Listens for Nico. Carol, how do you use a preset for batch files? How do you use? Oh, that's a good question. Um, how do you s So how would you batch a preset? You saw how we could do it in the import dialog box where you can assign a preset on the import. But if you haven't done that and you've got all these photos here, so let's ah, let's go over here and reset those. You can go over here to the right hand side. This will be the only time you ever used a quick develop panel in light room. All right, it's not. There's no other reason to use it. But you would select the photos that you want and then go over here to your presets. You can see saved three set. Let's go to black and white. Bam. That's not in the develop module that's in the library module. That's where the quick develop Panelists. Cool. Thank you. You're welcome. Okay. This one came earlier from Max and saying I saw that you don't check process version when you create a new preset. Um, he was working because he usually does what happens in the future Lightman version. My old preset may not work in the same way or otherwise. Or is that not in the future? Yes, that could happen today. There's no riel. Practical reason to choose process version cause the old process version is sold. Most of us don't have photos that we're working with from there, but yes, in the future, technically right, it could change. And just to clarify for C p. A. Eight who had asked about whether you could see the presets Question is, are there is the history panel saved with the file? So that goes into how light room works. Yep, yes, and you're history panel is forever and ever save look the same a year from now. It'll just have more stuff. That is the beauty That's nice, part of like
Class Materials
Tonal Black & White Preset
Sun Flare Glow Effect Preset
Ratings and Reviews
This class covers everything you need to know about Lightroom presets, from using someone else's to creating your own. Matt is a great instructor and explains each topic at a pace that ensures everyone can follow along.
I really got a lot from this course and highly recommend it! Easy to understand!
Student Work